Belly Masks For Pregnant Women
F*ck Face Masks, These "Belly Masks" For Pregnant Women Are the Bee's Knees
As POPSUGAR editors, we independently select and write about stuff we love and think you'll like too. POPSUGAR has affiliate and advertising partnerships so we get revenue from sharing this content and from your purchase.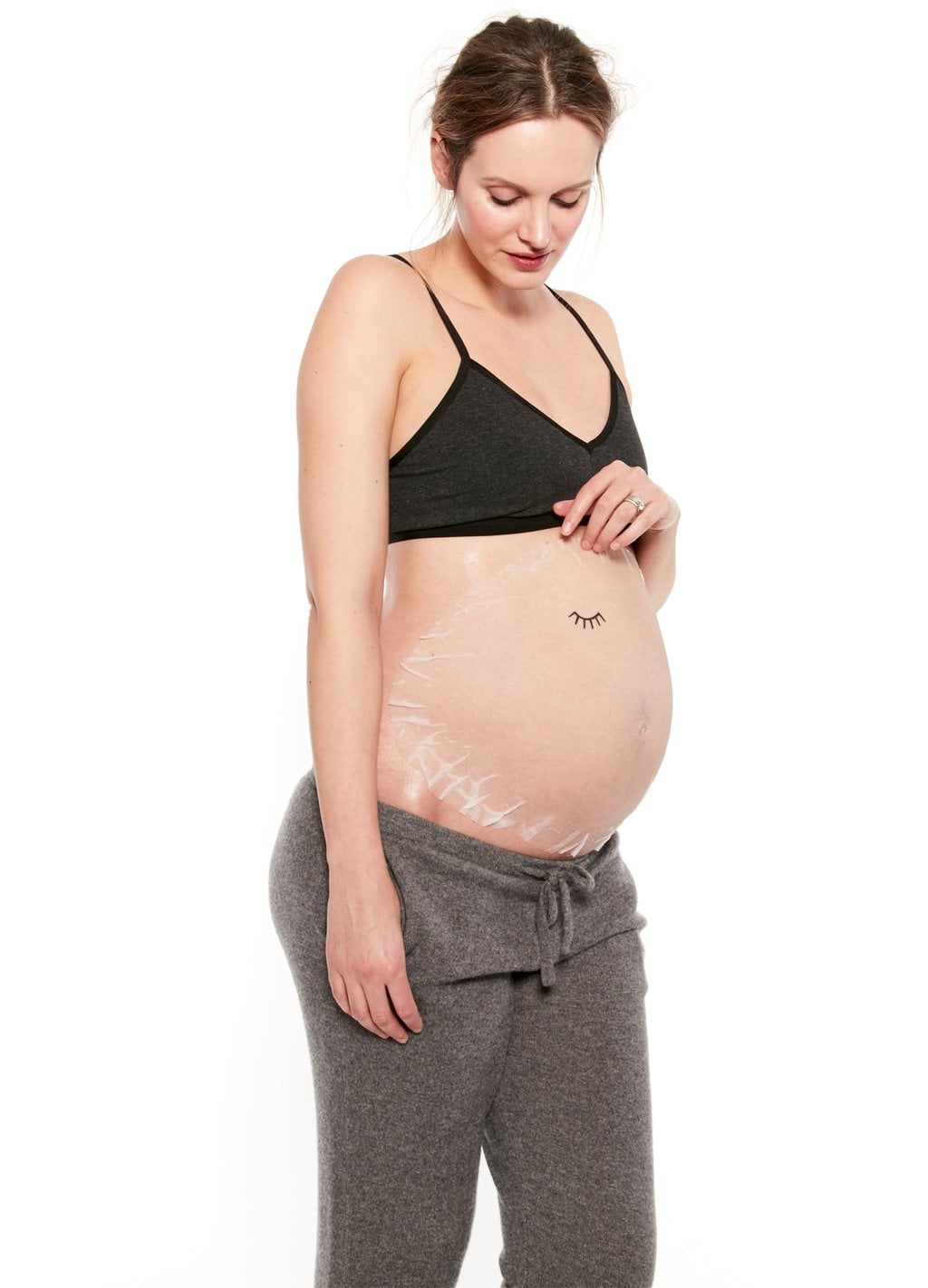 We know the drill: as soon as you log into your Instagram account, you're immediately bamboozled with photos of women trying on the latest sheet or charcoal-infused face mask. Seriously, they're all the rage. But now, thanks to the beauty brand Hatch, pregnant women can get in on the fun with masks especially made for them.
Meet the Belly Mask, a superhydrating, all-natural mask that mamas-to-be can apply right to their bellies. The product was specifically designed to reduce the appearance of stretch marks and soften inflamed scar tissue after your new bundle of joy is delivered.
Each mask retails for $12 and is adorned with a sweet winking eyelash to amp up the cuteness. Because honestly, what's wrong with pampering your little one before they make their grand entrance? Answer: nothing!