Ben Affleck Parenting Quotes on the Today Show March 2019
Ben Affleck on His Commitment to Coparenting With Jennifer Garner: "It's the Focus of My Life"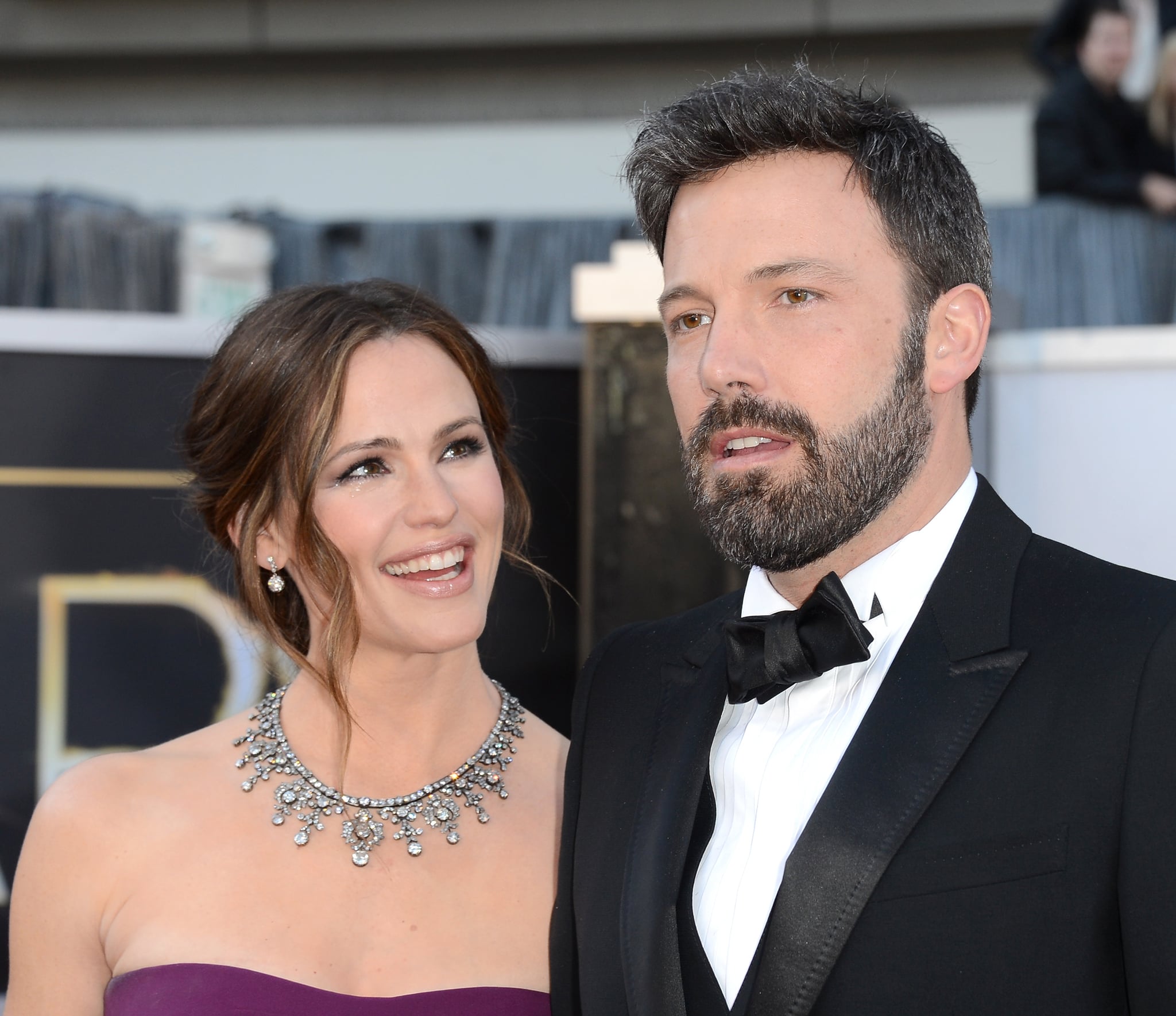 Image Source: Getty / Jason Merritt
Ben Affleck just proved, yet again, that he and Jennifer Garner are crushing the coparenting game. The 46-year-old actor sat down with the Today show's Hoda Kotb to talk about his upcoming Netflix film, Triple Frontier, his battle against addiction, and how focusing on his three kids and successfully raising them with Jennifer helped him fight through said battle.
When Hoda asked Ben what kind of dad he is, the actor candidly replied: "I hope I'm a pretty good dad. I certainly try very hard. I'm lucky they got a great mom and she helps out a great deal with making sure we coparent in as good a way as possible." For the friendly exes, that translates to attending church as a family, taking their kids Violet, Seraphina, and Samuel to the park, and going on occasional strolls together around LA.
"Dads are so important to kids, and it's our responsibility to be there for them . . . to be as in it as moms."
Ben went on to explain what qualities make for a great dad, and to be honest, we couldn't agree more. "Dads are so important to kids, and it's our responsibility to be there for them, to be present, to be mindful, to be attentive, to be part of their lives, to be as in it as moms," he said. The father of three added that fulfilling all of those characteristics is "the central preoccupation" of his life right now. "It's the focus of my life. It's what I love doing. It's what makes me happy, and the rest of the stuff follows." When Hoda asked Ben specifically about Jennifer, noting that she could tell he still loves her, the Triple Frontier star responded: "Of course, she's wonderful. [When] somebody's the mother of your kids, they're gonna be the most important, central person in your life."
Aww! Watch the entire interview below to hear what Ben's son had to say about Jennifer's hysterical How to Train Your Dragon costume at his birthday.