Breast Milk Adapting For Sick Baby
Mom Shows How Her Breast Milk Adapted For Her Baby With the Flu, and It's Freakin' Cool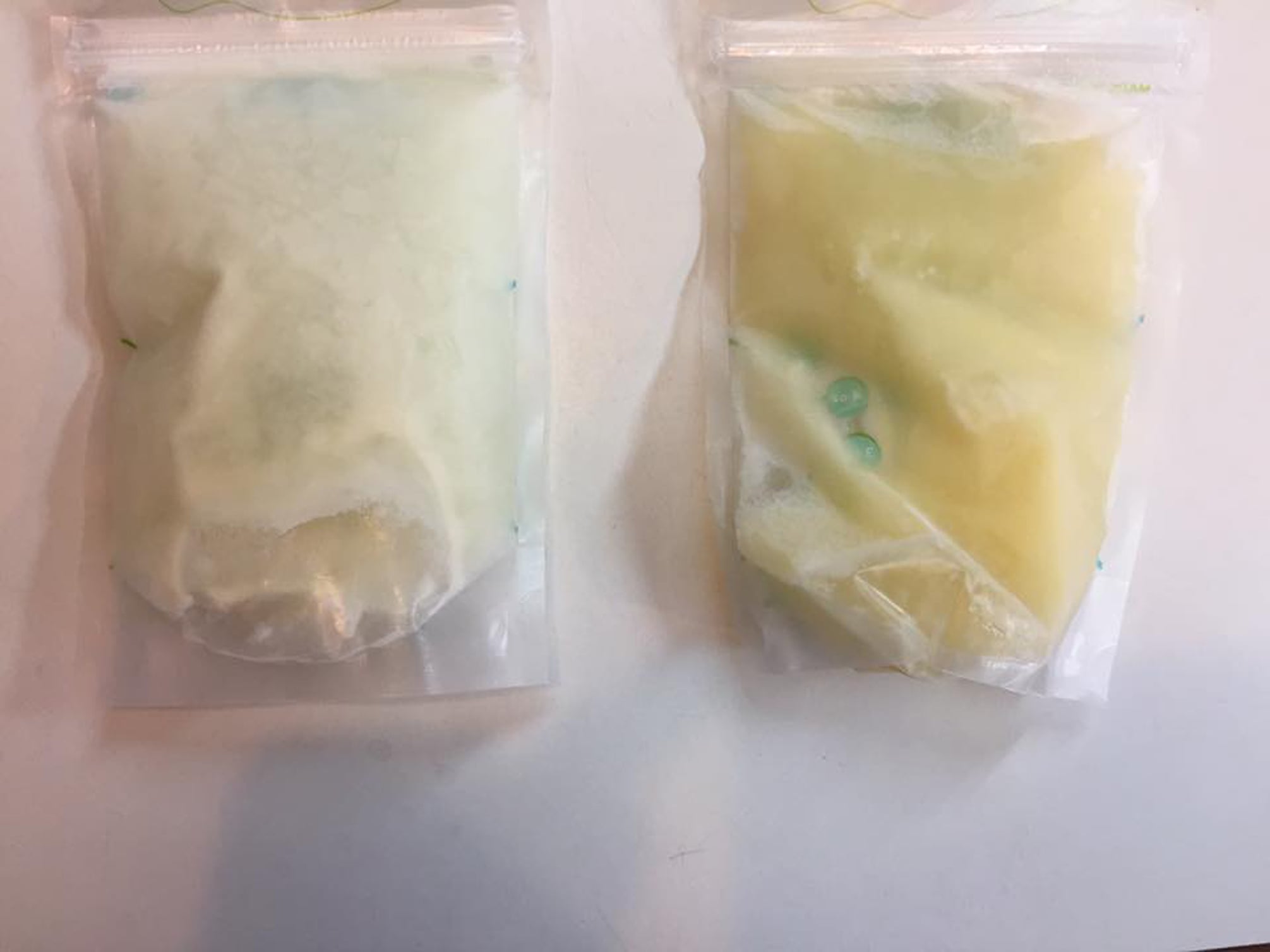 Because Paige Peterson's daughter, Raina, hadn't been showing any signs or symptoms of the flu, the mom was in disbelief when her girl tested positive for influenza. It wasn't until after the diagnosis, however, that Paige noticed something extraordinary that may have clued her into her baby's health even earlier than Raina's doctor did: the color of her breast milk.
"The frozen milk on the left is from two weeks ago," Paige wrote in a post to Facebook, which featured a photo of two bags of frozen breast milk. "The frozen milk on the right is from this past weekend when her swab came back positive. Notice the change in color? My breast milk created antibodies to fight off any infections that Raina may have had. I never gave her Tamiflu. THIS is why I breastfeed!"
Although breastfeeding isn't for everyone and some moms are simply unable to nurse their children, Paige is urging those who may be on the fence about breastfeeding, or are struggling with it, to "be patient and seek help if you need it."
The female body is absolutely incredible, isn't it?
Image Source: Paige Peterson