Is CBD Oil Safe For Kids?
Giving Your Kids CBD Oil Could Be the Answer to Some of Their Biggest Struggles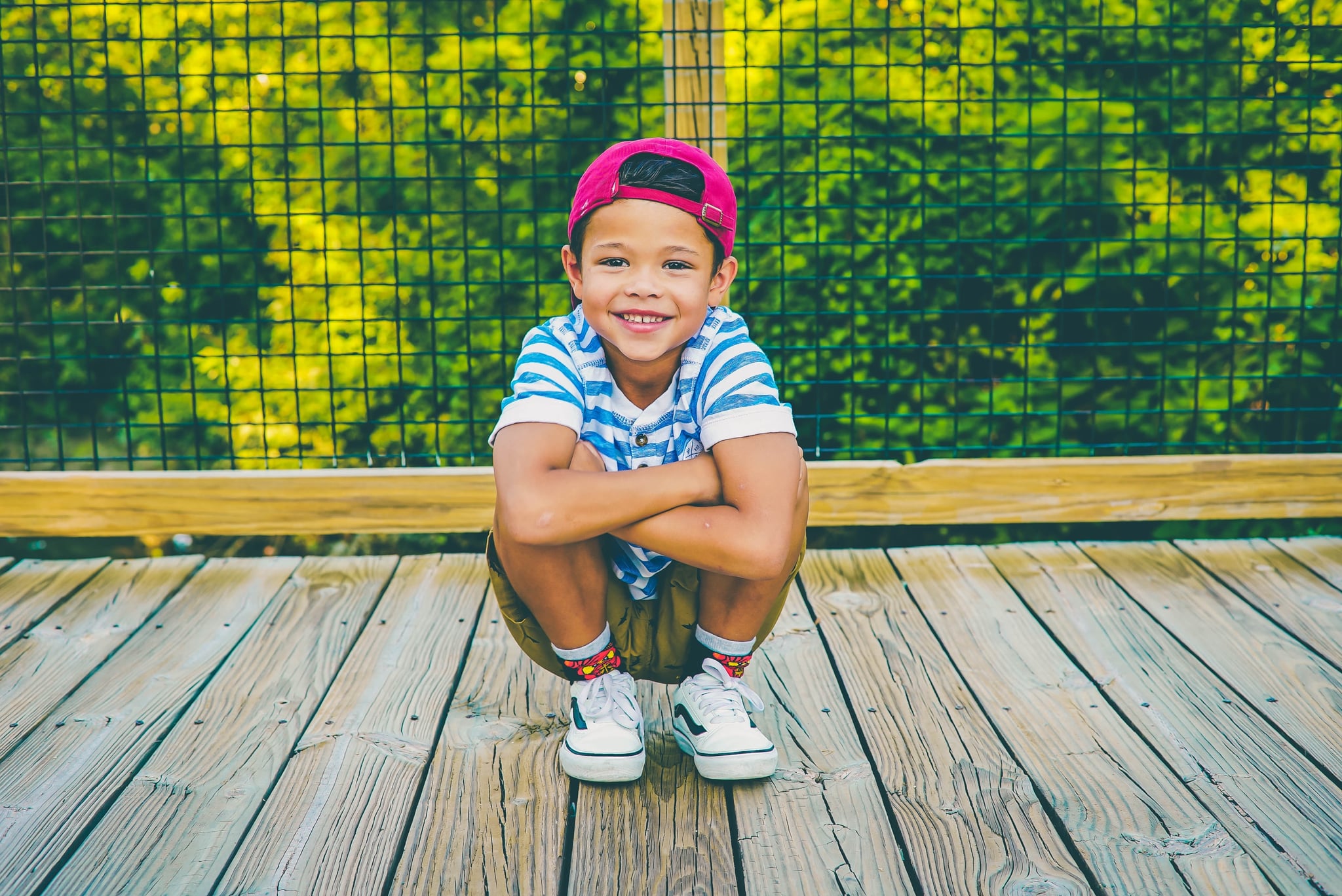 One of the hardest things parents endure is seeing our children in pain. While medication is usually the go-to method for physical aches, anxiety, and sleepless nights, we all know it comes with possible side effects. If you could avoid these by using something natural, would you try it?
CBD oil, a cannabis-based product that doesn't contain any harmful chemicals, might be the answer, and it could be safe for children. Chris Husong, Chief of Sales and Marketing Officer at Elixinol, a leading CBD product manufacturer, spoke to POPSUGAR about the use of CBD oil in children.
Is It Safe For Kids?
While Husong urges parents to do their own research and always talk to their doctors first, he filled us in on what Elixinol's medical team has concluded. "According to Dr. Philip Blair, MD, who is our medical advisor, CBD is safe for children," Husong said.
Could It Affect Their Development?
Husong said there is no evidence that suggests CBD stunts growth mentally or physically: "In fact, a mother's breast milk contains cannabinoids, including CBD."
What Conditions Might CBD Oil Benefit?
Husong said their products are considered by the FDA to be nothing more than a dietary supplement. "Our customers consistently report remarkable effects on conditions as diverse as sleep and anxiety to PTSD," he continued. "But the FDA prevents us from recommending CBD for specific conditions."
What About Epilepsy?
You might be familiar with the famous case of Charlotte Figi, the 11-year-old girl whose seizures were so bad that she was in hospice. Her parents claim that CBD saved her life. Husong explained that much of the research done about CBD oil has focused on this condition. "In some countries, such as the UK and Brazil, CBD is specifically approved for epilepsy."
While he says studies have shown that CBD can prevent seizures and reduce mortality in animal models of seizures with low toxicity and high tolerability, "the American Academy of Neurology and a Cochrane Database review both concluded that medical cannabis is of 'unknown efficacy' to treat epilepsy." In order to make information more widespread, Elixinol is launching a training program for other medical professionals on CBD use so they can speak with their patients about its benefits.
Would My Child Have to Ingest It?
Husong explained that any product that goes through the digestive system loses some of its efficiency, but the delivery method is simply a matter of choice. "CBD can be used topically, orally, sublingually, or through vaping."