Chocolate Frosted Flakes
These New Chocolate Frosted Flakes Aren't Just Grrrrreat — They're Awesome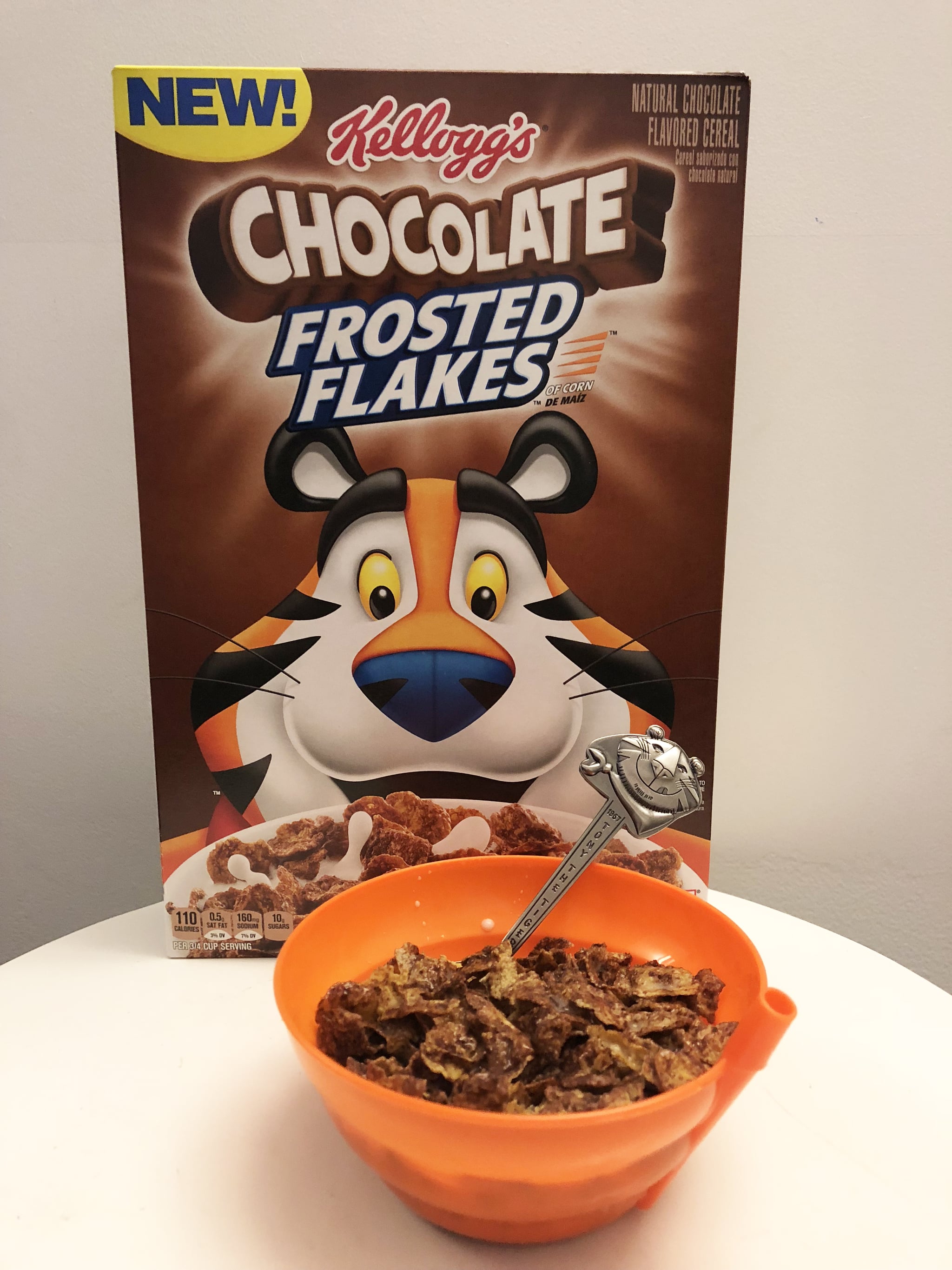 Who says you can't have chocolate for breakfast? Kellogg's wants you to do just that, which is why it rolled out a new Chocolate Frosted Flakes cereal, available starting in November at select retailers. Kellogg's partnered with cereal fans throughout the entire creation process to make sure that the golden-delicious Frosted Flakes took on just the right amount of cocoa for the finished product.
The new cereal is exactly how you'd imagine. It's your typical Frosted Flakes, dusted with a light and sweet layer of cocoa that stays on the cereal enough while you're eating it but also melts off into your milk . . . so you're left with a sweet treat once your cereal is gone. The breakfast dish is reminiscent of Cocoa Krispies, another Kellogg's cereal, but the Frosted Flakes hold their crunch much longer.
You can pick up this new cereal — a fit for anyone in the family — nationwide in November, and the good news is that it's not a limited edition. This one should be around for a while!
Image Source: POPSUGAR Photography / Hedy Phillips