Do Prince Harry and Meghan Markle Have a Nanny For Archie?
Meghan Markle and Prince Harry Hired New Nanny For Baby Archie and "She's Been a Blessing"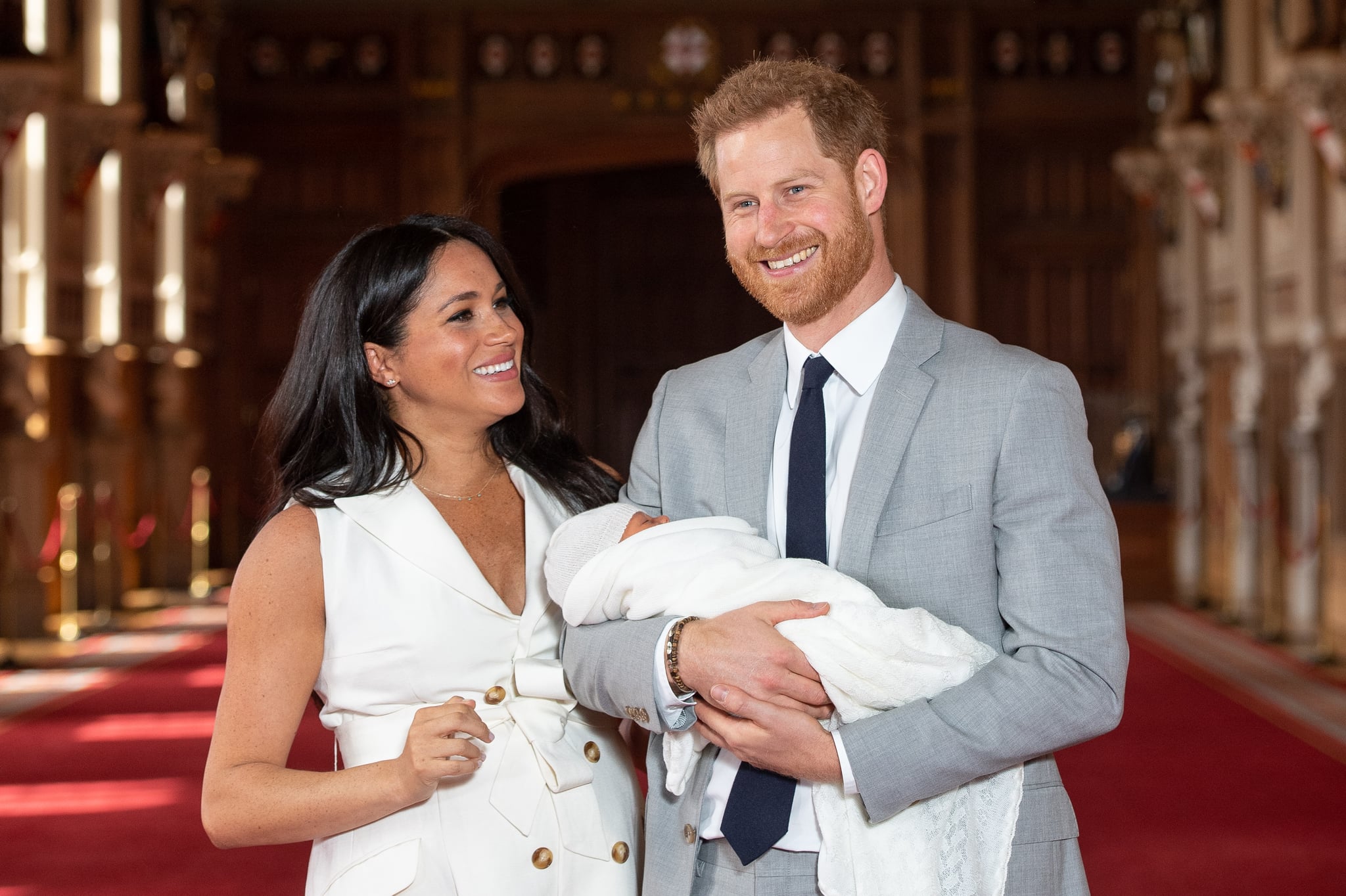 Prince Harry and Meghan Markle have hired a new nanny for their 3-month-old son Archie, and by the sound of it, the pair are very happy with their choice. According to Entertainment Tonight, the Duke and Duchess of Sussex hired the new nanny to care for Baby Archie back in July, and so far, they've been "a blessing." Their new nanny was spotted accompanying the parents on their recent vacation to in France, and we can only expect they will also travel with Baby Archie on Harry and Meghan's royal tour of South Africa in October.
The royal parents didn't immediately hire a nanny back when Archie was born in May. Instead, they enlisted a little bit of outside help from Meghan's mom, Doria Ragland, who stayed with her daughter and son-in-law in Frogmore Cottage from mid-April until two weeks after Archie was born. The move to hire a nanny (allegedly the third employed since Archie's birth) is only one of a few new hires as the family of three prepares for a busy Fall as Meghan returns to her duties.