Doctor Delivers Patients' Twins Right After Giving Birth
1 Doctor Delivered Her Patient's Twins the Same Day She Gave Birth Herself, and Wow — That's Dedication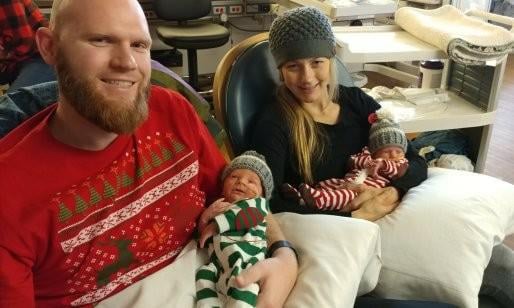 Dr. Hilary Conway, an OB-GYN from Yakima, WA, never leaves any of her patients in the lurch. In fact, she's so dedicated to her mothers-to-be that she decided to help deliver one mother's set of twins, Luke and Soren, just 14 hours after giving birth to her own daughter, Verna, in the very same hospital. It all started when Hilary received a text message shortly after giving birth on Dec. 13 from her patient Katie Moss, saying that her water broke and she was going to the hospital.
Katie told POPSUGAR that she was unsure if she should reach out to Hilary or not, since she knew her doctor was due around the same time she was. "Ultimately, I decided to just throw the text out there. I never heard back from her, and once I got to the hospital I forgot about it entirely because my contractions were taking over!" she said. "It wasn't until I was admitted and waiting for the anesthesiologist that one of the nurses told me they were putting me in the room next door to Dr. Conway. I couldn't believe my ears!"
The reason Katie didn't hear back from her trusted OB-GYN at first? She was getting some much-needed bonding time with her new bundle of joy. But as soon as she put Verna down for a nap, she immediately checked her phone. "When I saw her text, I walked out to the nurses' station and asked if she had been admitted, and turned out she was in the room next to me. I went in to see her and her husband, Daniel. Within 30 and 60 minutes, she was ready to deliver."
Katie was thrilled to see her doctor walk through the door. "After laughing about how crazy it was that we both were in the hospital at the same time, she said, 'Since I'm here, I might as well deliver your babies!' I was so excited! I really was disappointed when she went on leave. I had been working with her for over a year."
The doctor's main motivation for climbing out of bed the same day she gave birth? The fiery passion she has for helping mothers-to-be.
"I am passionate about my job. As an OB-GYN, we have the honor and privilege of helping patients through one of the most important experiences of their lives: the birth of their child. And they trust us to care for them and their child. No one ever wants to miss the delivery. It's the culmination of everything you have experienced with that patient and that couple for the last several months. In fact, I think it means more to us as doctors (to be present for the delivery) than the patients."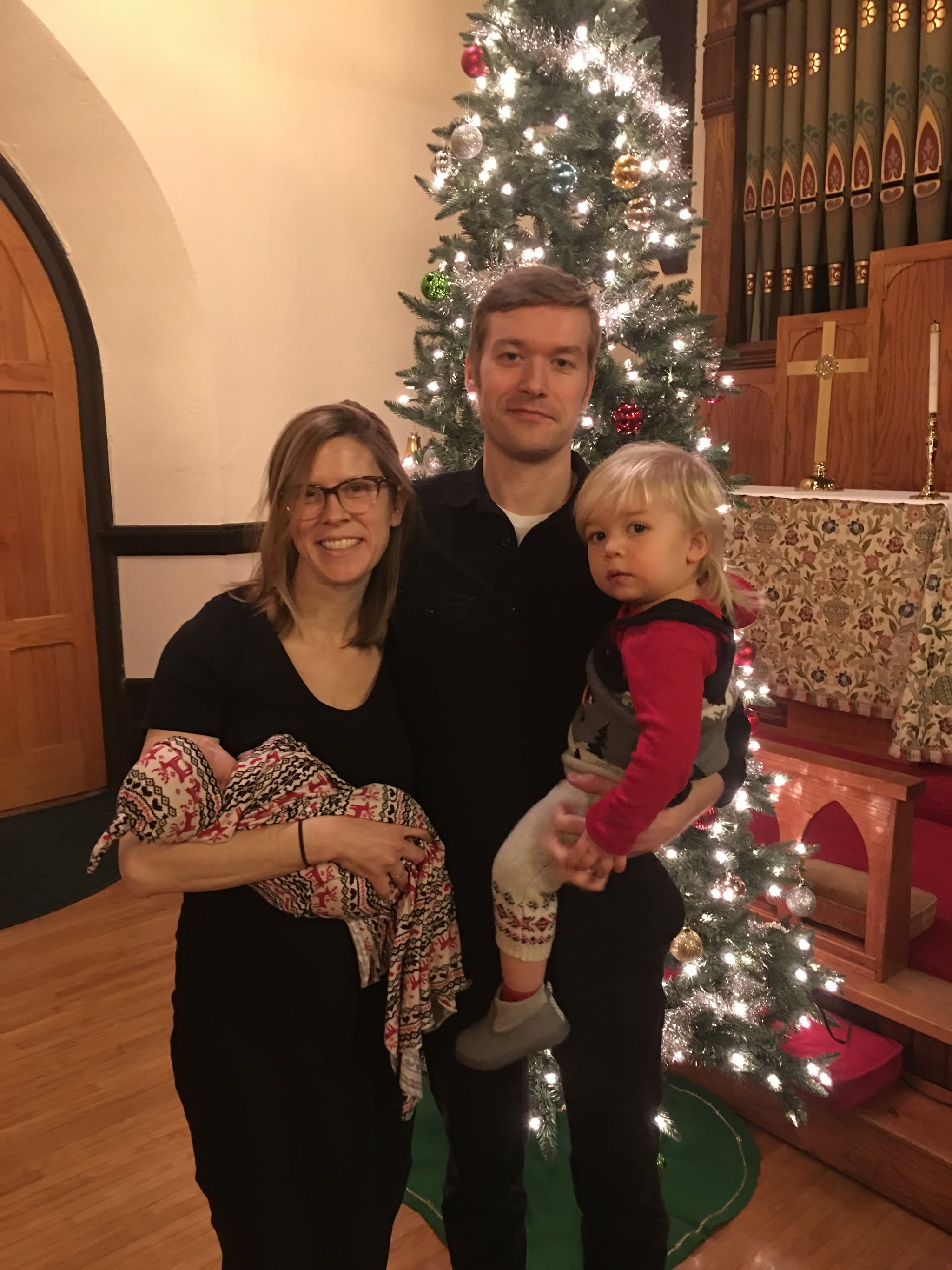 Above: Conway with her husband, Joel Pearson, and their children, Thor and Verna.
Thankfully, as of Dec. 28, Luke and Soren Moss have been released from the NICU, and both mothers have been enjoying their time at home with their families. Congratulations to both sets of parents!
Image Sources: Dr. Hilary Conway and Katie Moss