Hot Pocket Recall 2014
Get These Teen-Approved Snacks Out of Your House!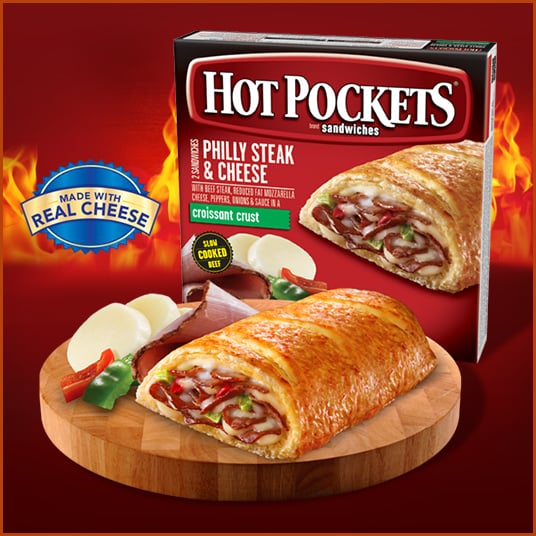 Before your teen searches for an after-school snack, check your freezer. Nestlé has pulled its Hot Pockets brand sandwiches from stores after the USDA recalled 8.7 million pounds of Rancho Feeding Corporation beef, Nestle's main meat provider. The Hot Pockets in question have a "Best By" date between March and December of 2014.
The recall includes Hot Pockets Philly Steak and Cheese in 8x9oz, 4x54oz, and 4x22.5oz packages, as well as Hot Pockets Croissant Crust Philly Steak and Cheese in an 8x9oz package. The recalled Consumer UPC codes are as followed: 43695-07107-8, 43695-07520-5, 43695-15990-5, and 43695-15990-5.
Parents who have purchased the recalled Hot Pockets should return them to the place of purchase for a full refund or contact Nestlé Consumer Services at 800-392-4057.
Source: Hot Pockets