How to Get Kids to Eat Fish
How to Get Your Kids to Eat More Fish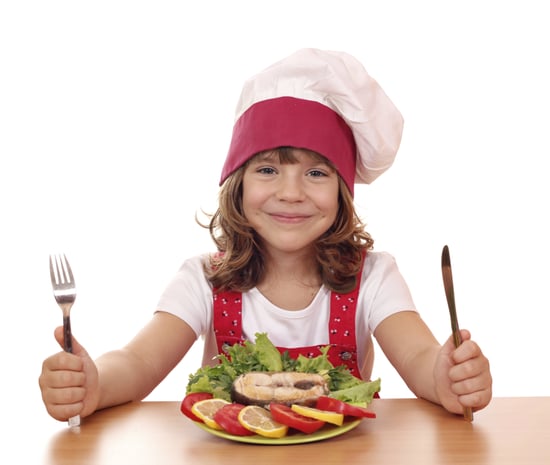 Have you ever noticed how hard food producers work to hide the flavor of fish from our children? There seems to be an assumption that children and fish don't mix, or that they'll only eat it if it's breaded and fried. When purchased fresh and from a reliable source, fish is a wonderful food to introduce into our children's diet. It's a great source of lean protein, vitamins, and minerals. Secondly, with so many types of fish available today, fish can add great variety to your diet. To top it all off, many scientists believe the omega-3 fatty acids found in most fish can help prevent cancer and heart disease, reduce inflammation, and even improve our moods. Even with all of the benefits of fish, there are some risks that shouldn't be ignored, so here are my tips for safely introducing fish into your child's diet:
1. Talk to Your Pediatrician
If your child has no known food allergies, many pediatricians allow you to give your children fish fairly soon after starting solids. If your child does have food allergies, your doctor may want you to wait.
2. Make Friends With a Fishmonger
If you're not used to buying fish, that person behind the counter should become your new best friend. They can help you navigate through all of the tough questions facing parents about fish, like where it's coming from, what's in it (such as mercury or antibiotics), and if it is endangered. If your fishmonger can't answer these questions, it's time to shop somewhere else.
3. Learn How to Tell If Fish Is Fresh
Fish should never smell "fishy," but rather like the sea. Also, if you are buying whole fish, the eyes should be bright and not cloudy, and the gills should be bright pink or red. Don't be afraid to ask to smell the fish, or to ask them how old it is. Many good groceries get fish orders almost daily, so for the freshest cut, you can ask for a piece out of the back. (They'll think you're a pro!)
4. Start With Simple Preparations For Your Young Children
I love to grill, panfry, or bake fish in parchment paper in the oven. As your children get a little older, you can add sauces, spice rubs, and other aromatics to add some variety to simpler preparations.
Here are a few Twisted Fish With Spring Vegetables and Fish Tacos With Lime Crema and Mango Salsa.
Amanda Haas is a cookbook author, teacher, cooking video host, and the founder of One Family One Meal, a website that helps families menu plan, grocery shop, and cook on a budget. She's also on Twitter and Facebook.
The views expressed in this article are those of the author and do not necessarily represent the views of, and should not be attributed to, POPSUGAR.