How to Give Your Kids an Old-Fashioned Summer Experience
Give Your Kids the Summer Camp Experience, Without the Price Tag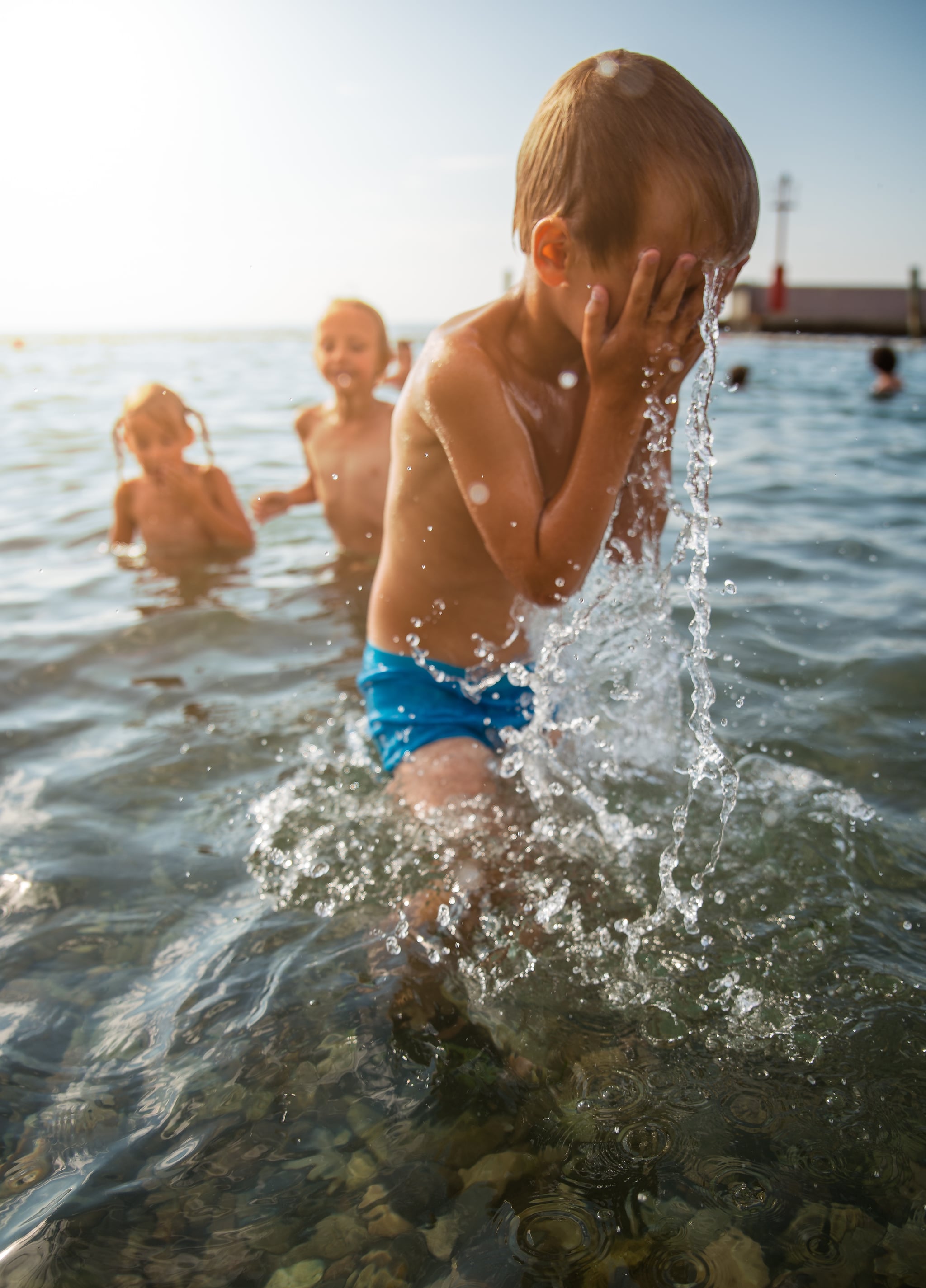 I work from home as a freelance writer and one of the perks of that is my kids can stay home with me in the Summer. In order to make this arrangement a fit for them and for me, we need cheap and solid plans. So we devised own little Summer camp.
I wanted to keep them absorbed and engaged with activities that are creative, skill-building, and that garner independence. Last year was our trial run, and it was a blast (most of the time). I learned that there are a couple of keys to pulling this off:
1. Nix the Screen Time
Screen time is a kid crutch. They want it for the same reasons we do — it's fun, comfortable, easy, relaxing. I got tired of talking about it, and I found that if kids think it could be on the horizon, they seem less inclined to get absorbed in other activities. When kids know it's off the table, they complain bitterly. Then they get used to it. It takes away that distraction — that crutch that they gravitate towards. They get bored. Then they get creative. This ushers in the blanket forts, make-believe play, and outdoor adventures. When the kids are bored and you're busy, they have no choice but to make their own fun. And they do.
2. Make Peace With the Mess
When they start playing make believe, they'll want to pillage your closets, cupboards, and cabinets looking for props. Why not? Letting your imagination run wild is part of the joy of being a kid and hanging with your siblings in the summertime. Hide the stuff that really matters and let the kids go to town.
3. Create Programs That Serve You
The library is the best. But as my kids got older, they lost interest in the incentives associated with the library's Summer reading program. So we created our own. I invited each kid to select a dreamy prize. My daughter desperately wanted a mermaid tail and my son was super enthused to score a LeBron James jersey. Each kid had to read 40 chapter books to earn their prize. They each made a chart to mark their progress. They were so excited about the prospect of these rewards that they spent hours on the couch reading while I was working. It cost me about $80 — far less than a sitter or a camp.
4. Instill a Skill
My kids love to hone and showcase adult-size skills. They are both interested in basic food prep. They don't want to make a soufflé. They want to make eggs, rice, tofu, pizza, soup, chicken nuggets — foods they wish they could eat when they are at school. And they want to play restaurant and set a fancy table. So I taught them the basics of safety and clean up. We worked together to drill those fundamentals, and once I knew they had it down, I gave them full range over the kitchen and the dining room. Once a week they invite me to lunch and we dine at an elegantly set table.
5. Neighborhood Adventures
My kids are at the age that I was when I started to navigate the neighborhood with my siblings. So I gave them the street crossing and safety basics. Now I can send them to the store. They love having that freedom. I give the kids petty cash and send them out for balloons. Between the walk and filling water balloons, it keeps them busy and gives me a solid stretch of crunch time. Then they invite the neighborhood kids over for popsicles and water balloons — total fun!
6. Big Muscle Exercise
When I'm done working, we go for a swim or we hit the park. It's a great way to round off our day, and it gives me time to soak up the Summer with my kids.