How to Have Comfortable Sex While Pregnant
How to Have Comfortable (and Pleasurable) Sex While Pregnant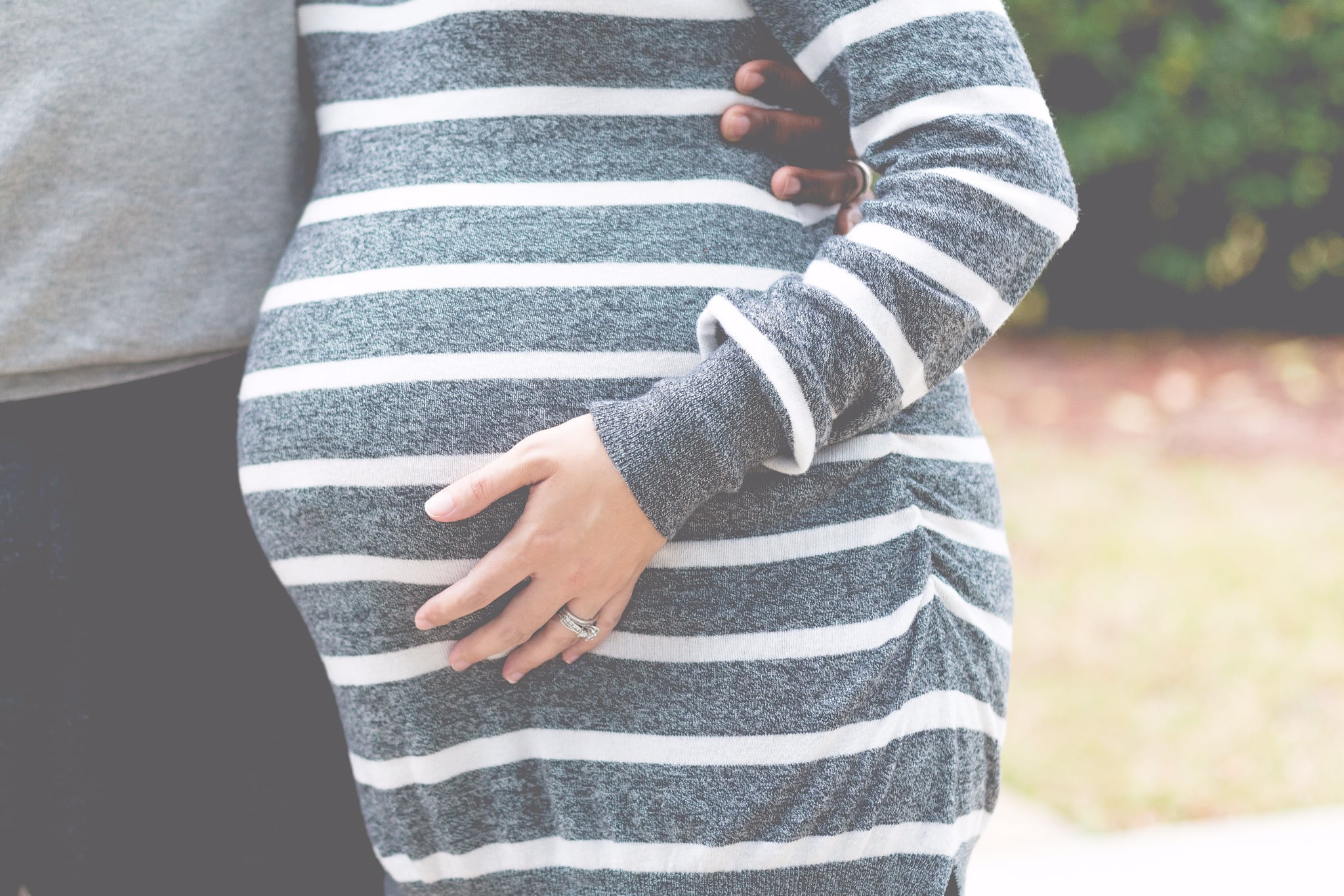 Let's just get right to it: sex is the best. It's one of the most pleasurable things a person can do, even when you're pregnant. While getting intimate is usually no big deal at the beginning of your pregnancy, it can feel awkward and nerve-wracking in the last few months. You might be worried about sex being painful or causing issues with your baby. Your partner can also have their own fears of hurting you or "poking" the baby (not going to happen). But truly, sex during pregnancy is safe. Dr. Jennifer Kulp Makarov, MD, FACOG, reproductive endocrinologist and infertility specialist, says that as long as your pregnancy is progressing normally and your doctor has not advised you to abstain from sex, you can have all the fun you want! Here are six tips to help you and your partner enjoy comfortable and pleasurable sex during pregnancy.
Experiment with positions. "Many of my patients find sex more romantic and enjoyable during pregnancy," said Dr. Makarov. "The trick is to try different positions to see which one is most comfortable for you. Many women find lying sideways or on top of their partners is easiest."
Realize that your baby is protected. "Sex during pregnancy does not hurt the developing baby," Dr. Makarov confirmed. "It is protected in the uterus by muscles and amniotic fluid." So, while some men like to joke about their "size," they won't reach the baby no matter what.
Use plenty of lubricant. If you're hesitant or feeling self-conscious with all your bodily changes, you may be less lubricated naturally due to nerves. Use lubricant, and experiment with different kinds to see which one works best for you. Also, while this is hard to do sometimes, don't be self-conscious. Your pregnancy is a beautiful thing! You know, despite the heartburn, swollen feet, and frequent trips to the bathroom.
Rely on foreplay. If you're not quite comfortable enough to have intercourse, you can still have a bit of fun. Foreplay can be extremely pleasurable for both parties, and it will also help you relax, which will make for more pleasurable penetration if you decide you're up for it.
Use a pillow. "Use a pillow on your belly to remove pressure," Dr. Makarov suggested. "And don't forget to listen to your body! If it hurts, stop, and don't assume that your body will respond the same way as it does prior to being pregnant."
Bring on labor. If you're ready for baby to make an appearance, keep in mind that sex during the last few weeks of pregnancy may help bring on labor. This is due to special substances in semen called prostaglandins, as well as a hormone that a woman's body will release during orgasm called oxytocin. So, get to it!