How to Make Parenting Easier
6 Simple Ways to Make Parenting Feel Easier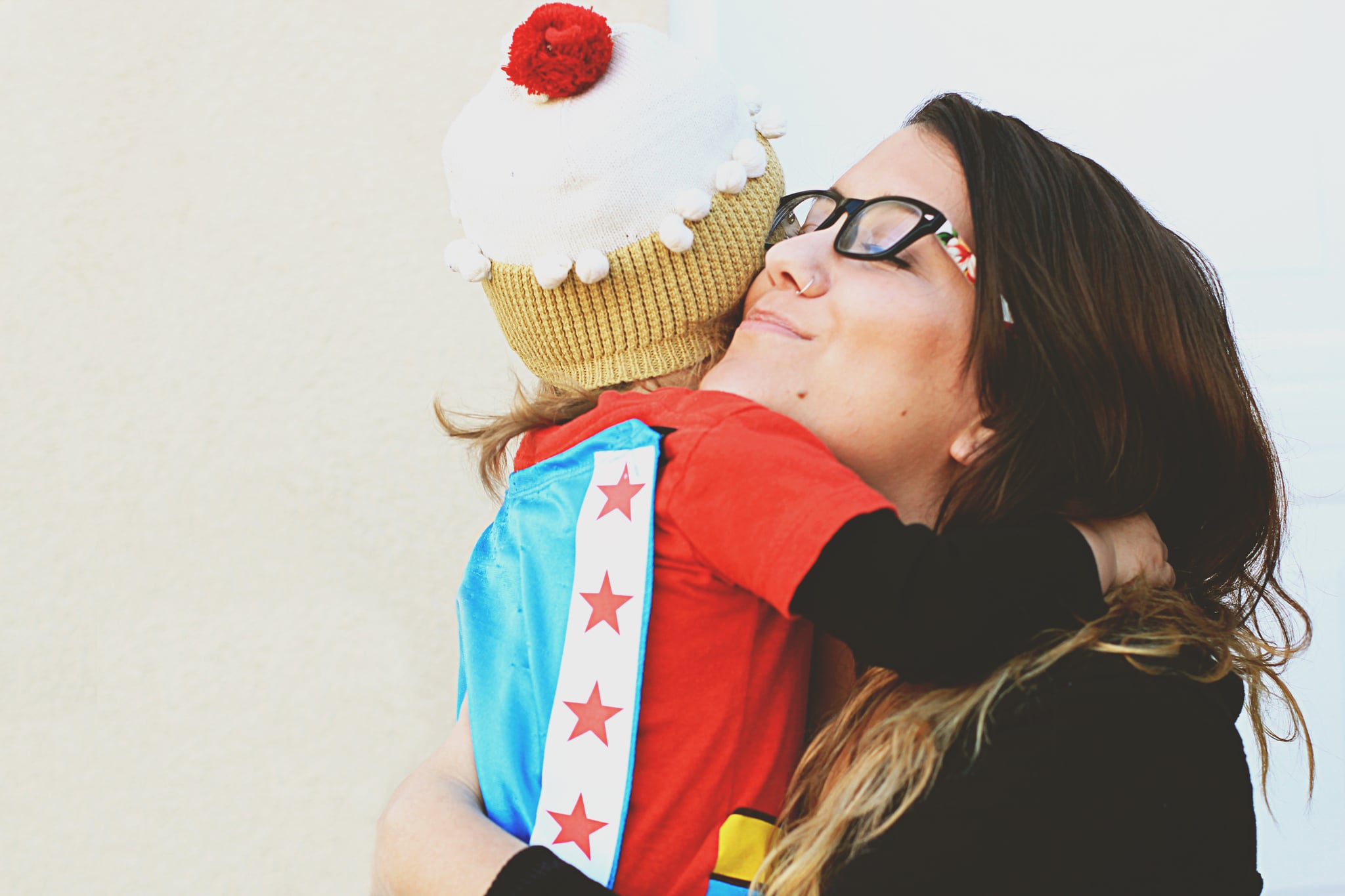 In case you haven't heard, parenting is hard, especially during this stuck-inside season. My daughter's preschool drop-off has become a chorus of complaints; we're all desperate for some relief from the monotony and madness of another day of our little ones bouncing off the walls. Yet, while parenting might seem extra hard when there's a foot of snow outside your front door and the temps are barely hitting the teens, there's never really a time when it's not, at best, a challenge and, at worst, crazy-inducing. Luckily, there are plenty of easy-to-execute tips that can really make the daily grind of meals, sleep struggles, and tantrums feel less overwhelming. From time-savers to sanity-savers, these ideas can help ease your mother load.
Let someone else decide what's for dinner. If your kids are anything like mine, you feel like you spend the majority of the day just keeping their bellies full (seriously, do they have tapeworms?). After I've fed them three meals and countless snacks, another round of planning, shopping for, and cooking a meal for my husband and me feels exhausting. Yet, Mom and Dad have to eat, too, and companies like Blue Apron, Plated, and Home Chef have made cooking dinner a million times easier. For around $10 to $12 per person per meal, they deliver all the premeasured ingredients and recipes for three yummy dinners. Most of the companies have introductory offers that make the first shipment supercheap, and almost every mom I know is currently obsessed.
Tackle those tantrums with a reward sheet. Recently, when I was complaining about how my daughter's middle-of-the-night wake-up calls were becoming all too common, a mom friend of mine suggested I make a sleep sheet. If my almost 4-year-old stays in her bed all night, she gets a sticker. Five stickers, and she gets a little reward. It's so easy, and yet, shockingly, it worked almost immediately. If teeth brushing, toy cleanup, or another of the countless battles we fight with our kids is getting you down, try it. You might be as surprised as I was about the effectiveness.
Fill your schedule, but not too much. "I love a day with my kids when we have absolutely nothing scheduled," is a phrase I haven't heard a single stay-at-home mom utter ever. My rule of thumb is that we need one major activity (preschool, a playdate, a library trip) and another minor one (a trip to the grocery store or a lunch out). More than that and I feel harried, less than that and we all get a little stir-crazy.
Make some "me" time. I recently started a new tradition that I swear has made my life better. On Friday evenings when my husband gets home from work, I leave him with the kids for about 45 minutes while I lock myself in our bedroom with a glass of wine and a magazine. It's not a big break, but it helps me recharge for the weekend. Whether it's a mani-pedi, a solo shopping excursion, or whatever makes you feel more like you, put it on your weekly schedule. And don't feel guilty about it.
Plan a future trip. Studies have shown that people can get as much enjoyment out of anticipating a trip as they do from the actual trip itself, and daydreaming about an escape to the beach can make any day (especially one spent parenting a grumpy kiddo) seem a little more manageable. Start planning your next adventure, even if it's a year out, and begin reaping the benefits immediately. I'm thinking Charleston, SC, this Fall.
Schedule time to check in with your partner. When you have little kids, it can be hard to prioritize your relationship, but I've found doing so makes life exponentially easier. My husband and I recently started booking a babysitter for a few hours every other weekend so that we can have time to talk about something other than which child needs to be bathed first or where to find extra diapers or our daughter's favorite pajamas. Just those few hours help us get back on the same page, so we're more likely to laugh together than scream at one another during the next challenge our kids throw at us. And that stronger partnership makes my life seem much easier.