How to Move to a Big-Kid Bed
How to Get Your Little One to Sleep in a Big-Kid Bed From Night 1!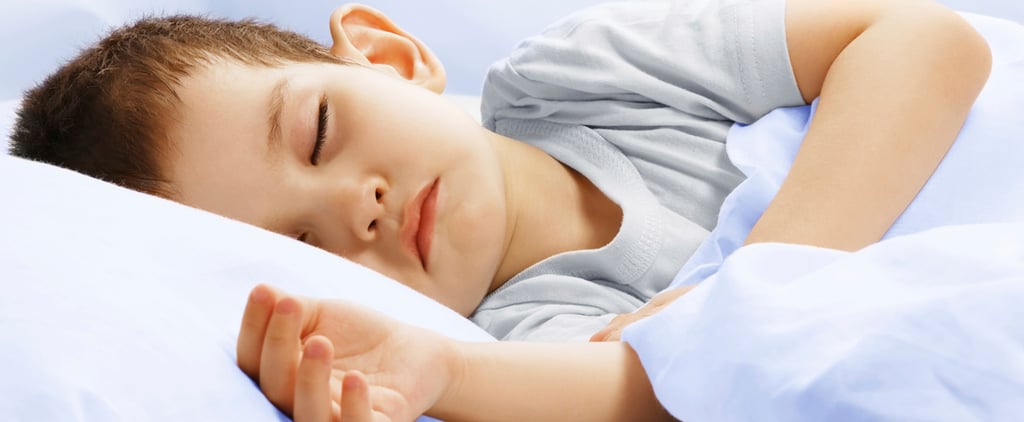 Whether your little one has outgrown his crib (or proven to be an adept climber) or you need your crib for a new baby, the transition from crib to big-kid bed can seem like a daunting one. Yes, we've all heard horror stories; one mom revealed that her daughter got out of bed 153 times (she counted) the first night she slept in her big-girl bed. But the move doesn't have to be a nightmare (no pun intended). Follow these easy tips, and your little one will be slumbering as peacefully as he did in his crib before you know it!
Choose the right time. Most experts advise waiting to move your child from a crib to a bed for as long as possible (up to 3 years old), but climbers, early potty trainers, and soon-to-be big siblings can make the switch as early as 18 months. However, try not to make the move coincide with another big milestone (the first day or preschool, a long trip away from home). If your inspiration is the upcoming arrival of a new sibling, try to transition your child into a big bed a couple of months in advance so that jealousy isn't an issue.
Make it fun. Get your child involved in shopping for her new bed and bedding. Maybe let her pick out a special new pillow or stuffed animal to keep in her bed or a couple of new pairs of big-kid pajamas. Make sure to show off the new bed to grandma, grandpa, and other relatives. Making a big deal about the switch is likely to get your child excited for this new chapter!
Pick the right bed. A convertible crib-to-toddler bed is a good first choice, but we tend to discourage purchasing a special toddler bed. As cute as they are, your child will outgrow it quickly, and you'll be stuck transitioning him to yet another bed in a year or two. Instead, we suggest you invest in a twin or double bed that will last for years, and be sure to buy guardrails that will make sure he doesn't roll out of bed.
Stick with your routine. Keeping things as normal as possible — a routine of bath, books, and bed have always worked for most of us — is the best way to make sure your child sleeps through the night from day one. However, it's normal to have a few days that are a little rough (bedtime battles, earlier wake-up times, and middle-of-the-night pop-ins are all to be expected). However, stick to the routine and keep taking your child back to their bed when they get up, and soon your big kid will be sleeping like a baby!