How to Stop Bug Bites From Itching
Mosquitos Eating the Kids Alive This Summer? This $10 Tool Sucks Out the Poison So You Stop Itching
As POPSUGAR editors, we independently select and write about stuff we love and think you'll like too. If you buy a product we have recommended, we may receive affiliate commission, which in turn supports our work.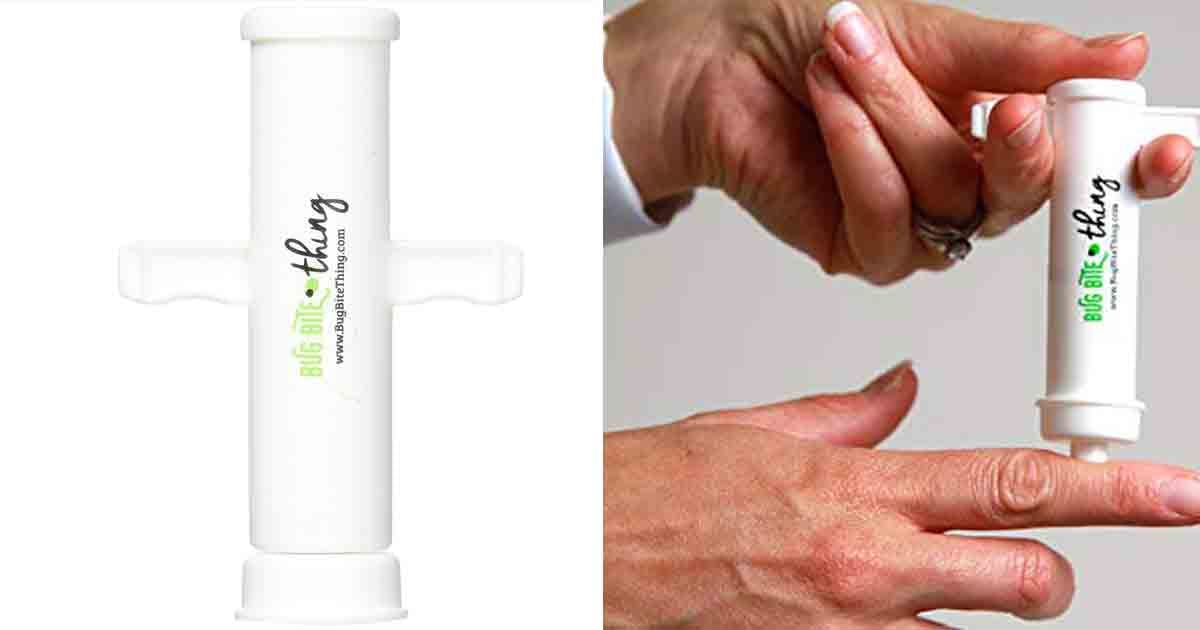 If the thing that's keeping your family from playing outside as the sun sets is the chance of bug bites (hello, mosquito season!) we discovered a well-reviewed product on Amazon that might help you and the kids. Sure, you can definitely use bug spray to keep the gnats away, but what do you do after the kids get a bite? Itching can take on a life of its own.
The Bug Bite Thing Suction Tool ($10) is an easy-to-use device that when applied after a bite can dramatically reduce redness and itchiness. Designed to work on mosquitoes, bees, wasps, biting flies, no-see-ums, chiggers, sea lice, and more, you apply the tool to the bite and pull back like a reverse needle (you'll want to use less force when treating children), and it sucks out the poison and irritants that are responsible for making you itch. It's child-safe, but the company recommends you letting the kids try it out before they need it — so before a bite — so they can get used to the suction sensation. There's a great video to watch that demonstrates proper use and even has a few tips on bee stings.