Kids Wearing Winter Coats in Car Seats
The 1 Mistake Too Many Parents Make When Driving in the Cold Weather With Kids in Car Seats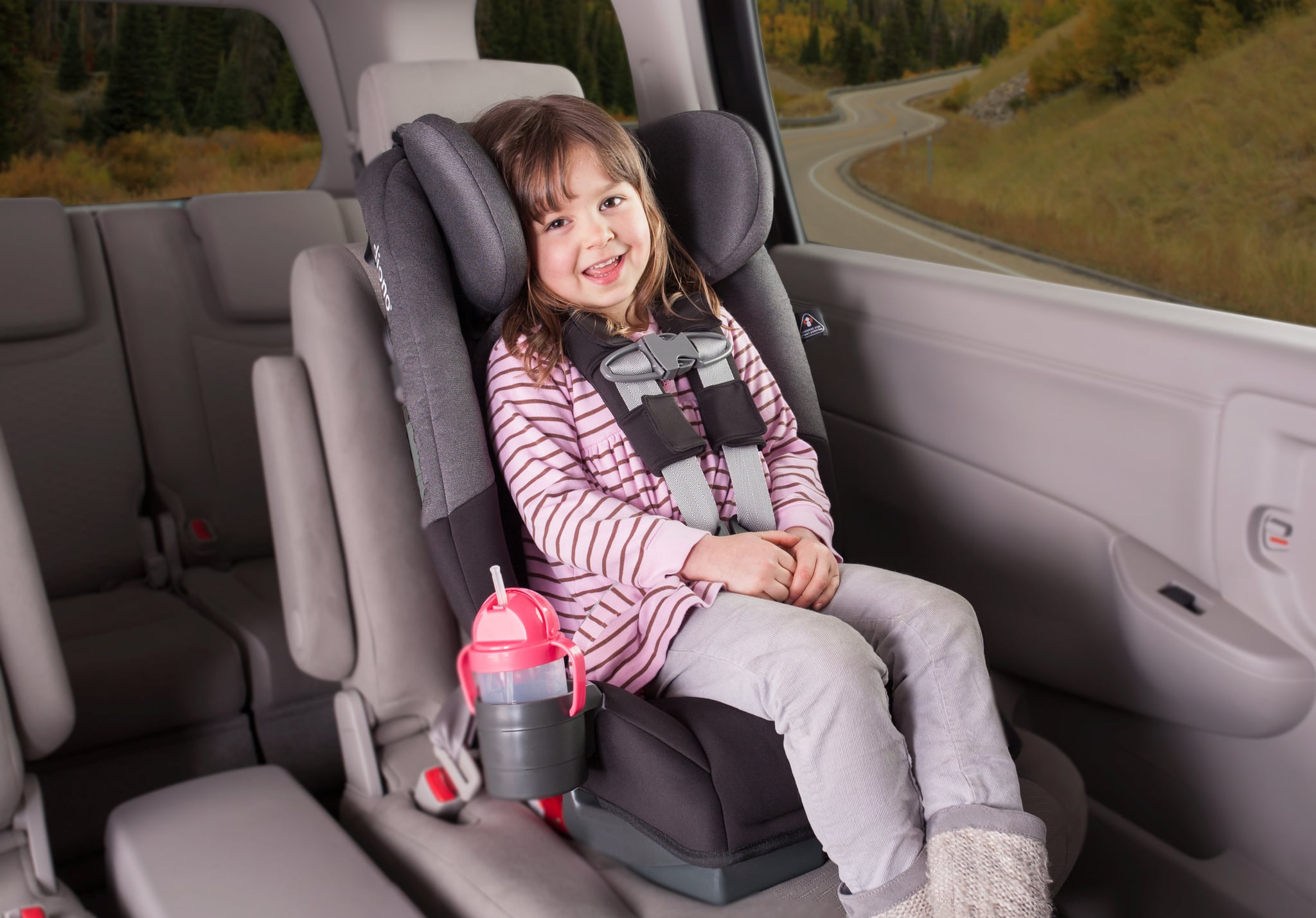 There's nothing more important than making sure your child is safe during rides in the car, and car seat manufacturers do their best to make sure they're selling products that will protect your babies and give you peace of mind every time you go for a drive. However, your child's car seat can only do so much if you're not using it correctly. In addition to making sure it's installed properly and a few other safety must dos, it's important to be sure you aren't making one of the biggest mistakes a parent can make when it comes to using car seats during the cold months: strapping your child into their car seat with a puffy Winter coat on.
POPSUGAR spoke with Allana Pinkerton, a certified child passenger safety technician and Diono global safety advocate, who shared some "dos" and "don'ts" of Winter travel with kids, specifically when it comes to big jackets and car seats.
DON'T: Put Your Child in a Car Seat With Their Winter Coat On
With the good intention of keeping our kids warm and snuggly in the wintertime, it's unfortunately a mistake made all too often by parents: keeping children in their thick coats while buckled into their car seats. The room left between their body, coat, and car seat straps can put them in danger should they be in a car accident, which it's why it's so important to take them out of their coats before strapping them in.
"First of all, children are uncomfortable in those thick Winter coats when strapped into a tight harness. Just think about ourselves as adults and how we feel when we're in our Winter coats in the car," Allana told POPSUGAR, adding, "You may be in a hurry [and might leave their coat on] because it's snowing and you're cold, but always secure your child properly in their car seat even if you're going just two blocks around the corner. Most crashes occur within about a two-mile radius of the home. So no matter what, no coats."
Bonus tip for parents: "Adults should unbutton or unzip their Winter coats in the vehicle before putting their seat belt on. It's the same premise: if you have this big, thick coat on . . . you're not getting [the seat belt strap] as close to your body as possible."
DO: Preheat the Car and Wrap Your Child in a Blanket For the Walk to the Car
"What I normally recommend, because it is so tough to get kids into Winter clothes and back out, is if you can heat the car up a little bit and then put at least a hat and gloves on your child, then just wrap them up in a blanket when you're carrying them out to the car," Allana said. "Then put them in their harness and put the blanket on top of them after you've secured them in the harness."
Of course, for young babies, Allana reminded parents to keep loose blankets away from their baby's face (just as they would when putting them down to sleep in their crib) and encouraged them to "tuck the blanket in on the sides" of baby's body to "swaddle" them in their seat.
DO: The "Pinch Test"
Even though there aren't many articles of clothing quite as large as a puffy coat, if you're concerned that some of your child's Winter clothing is too thick, you can always be sure the harness is as close to their body as possible by using the "pinch test." To do the test, Allana said, "Once you pull the harness adjuster strap and connect the chest clip, you're going to take your pointer finger and thumb on the strap up near their collarbone and see if you can actually [vertically] pinch any excess strap webbing. We don't want a harness tight; we just want it snug and comfortable to where it's laying flat on the child's shoulders."
So if you pinch the top of the strap and are able to grab a bit of the fabric in between your fingers easily, the strap is either too loose and needs to be tightened more or, if you can't make it any tighter, your child's clothing could be too thick and you should remove a layer to make sure you can tighten the harness appropriately.
DON'T: Use an Infant Carrier Seat Cover Unless You've Consulted Your Car Seat's Manual
Plenty of car seat and child-gear brands make covers for infant car seats, which may seem like a perfect solution to keeping your baby warm sans puffer coat as well as snug in their car seat straps. However, Allana noted that parents should be sure that those wraps and foot muffs are compatible with whichever brand of car seat they own. "As long as it comes from the manufacturer and the manufacturer says it's OK to use while you're riding in the car, then it's perfectly fine," she said. "Parents just need to read their manual carefully, because while the seat might come with some sort of foot muff, they definitely want to make sure that it's still OK to utilize those features while transporting a child in a vehicle."
When asked if it would be OK to use a wrap or muff made by a non-car seat brand, Allana mentioned that "it might not be. Parents should always call the manufacturer if they have any kind of question or doubt and the information they need isn't in the manual."
Image Source: Diono