Kristen Bell Takes Dad-Style Mother's Day
Kristen Bell Celebrated Mother's Day "Dad-Style," and Oh Hell Yes, We're Doing This Next Year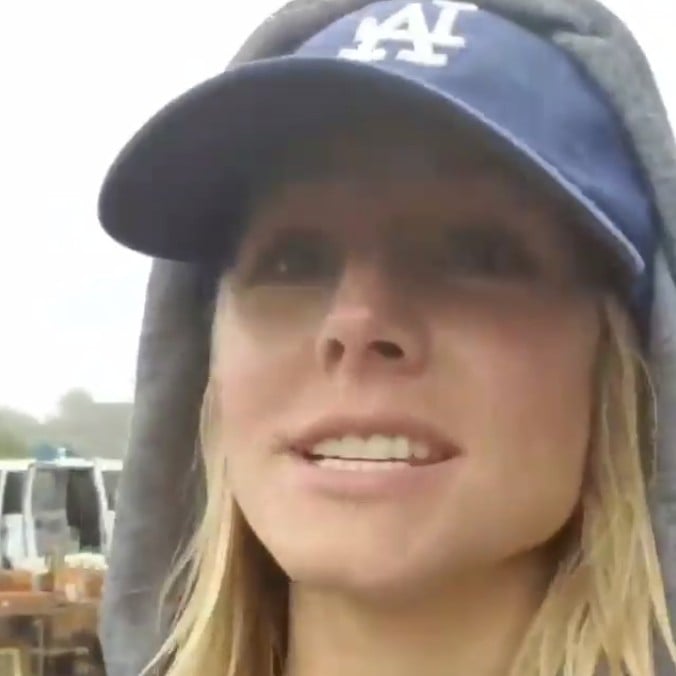 If you imagined Kristen Bell spending Mother's Day cuddling up with her two daughters at home, you must not have tuned into her Instagram Stories yesterday. Turns out, the celebrity mom chose walking around in the rain at an outdoor flea market over a day surrounded by her loving family.
Kristen was celebrating Mother's Day "dad-style," and OMG — it's genius.
In a video selfie, she told her fans how her husband Dax Shepard "has a theory" about Mother's Day and Father's Day. (Devoted followers of Dax's Armchair Expert podcast likely know where this is going . . .)
"On Mother's Day, Mom is expected to get breakfast in bed, spend the whole day with their kids, and be with their family nonstop," she said. "And yet on Father's Day, what the dads do is they are like, 'Peace, I'm going to go golfing with my buddies.' No one bats an eyelash, and it's just generally expected."
So, when Dax told Kristen to "take a dad-style Mother's Day," she did.
"This morning, I said, 'Peace. I'm going to the flea market!' To be honest, I'm really enjoying this," she said, rain falling on her head. "I think the dads are onto something. So, moms, please feel free to take the day for yourselves."