Mom's Message on Coparenting
Mom's Heartfelt Message to Ex's Partner Who's a "Bonus Mom" to Her Kid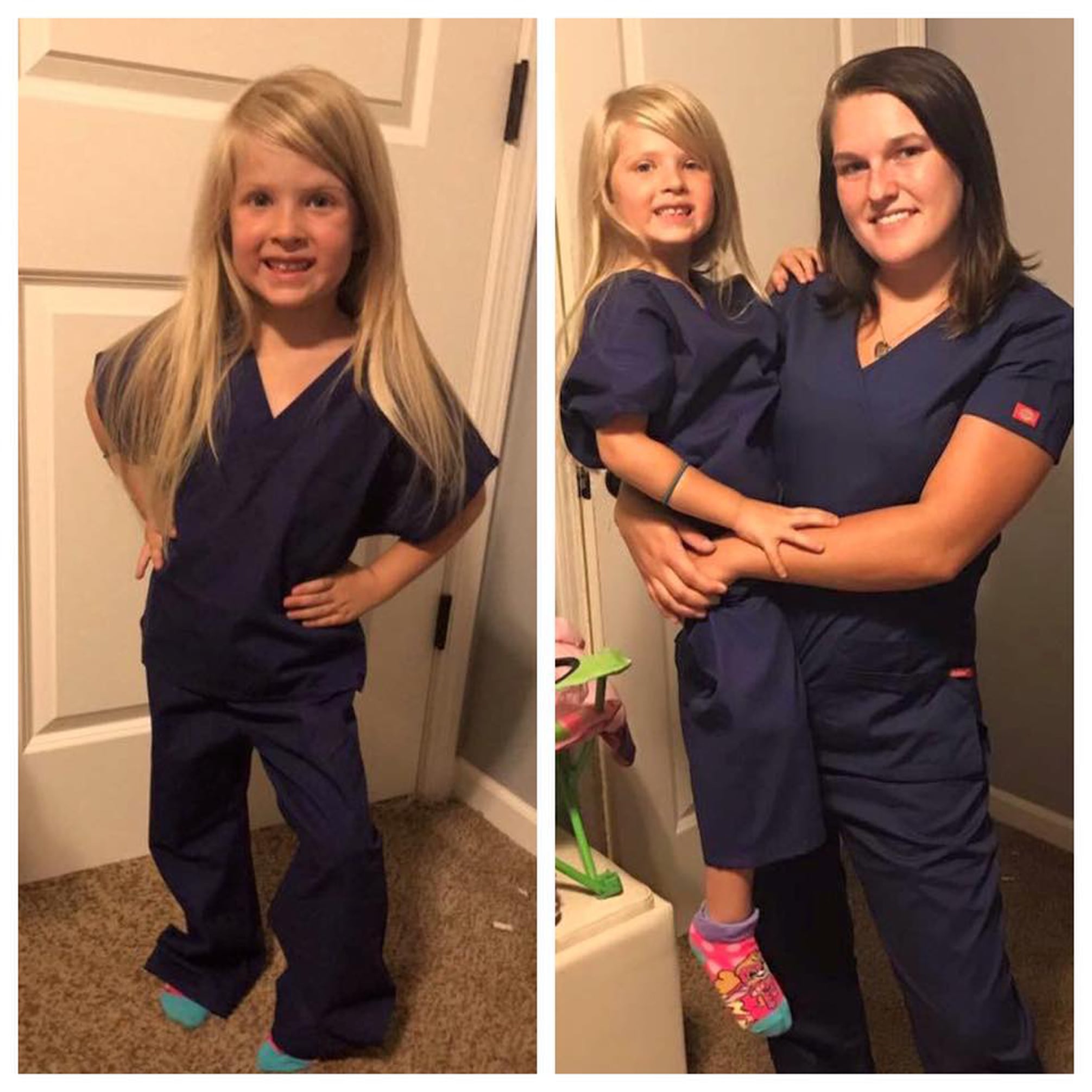 Brittney Johnson knew that her daughter Payton would be raised in two homes following her split from her ex, so she "prayed one night for the type of woman my daughter's father would be with," hoping she'd love Payton as if she were her own child. Enter Kayla Imhoff, her ex's partner, who Brittney says has been a gift and so much more than she expected from a coparent.
The mom starts a thoughtful post to Facebook addressing moms who get upset when another woman treats their child like their own. "Why," she asked. "Isn't that exactly what you want?" She follows her initial question with kind words to Kayla, who just started nursing school and bought Payton a mini pair of scrubs to match her own.
"Let me tell you, I'm raising a strong girl, a smart girl, and a sweet girl," Brittney wrote. "And I want nothing more than for her to be surrounded with role models who are exactly that. Thank you Kayla for showing Payton how to chase her dreams, how to work hard and stay up late to study for a test. Thank you for still making time to ride her bike with her and make her mac and cheese even in one of the stressful times of your life."
The mom continues, adding how proud she and Payton are of Kayla for all she's accomplished, and thanks her for being a true role model and a "bonus mom" to Payton. Then she addresses other parents to reinforce why a coparenting relationship like this is so important for children growing up in multiple homes and with multiple parents.
"If you're co-parenting, and seeing your child doing things like this doesn't bring a smile to your face, reconsider what's truly best for your child. Payton has more people to love her this way, and what more could a mother ever want for her child? Being best friends with me AND being best friends with Kayla, is exactly where P deserves to be. It takes a village, and I happen to love mine."
Image Source: Brittney Johnson