A New Gossip App For Teens
Is a New Gossip App the Latest Form of Cyberbullying?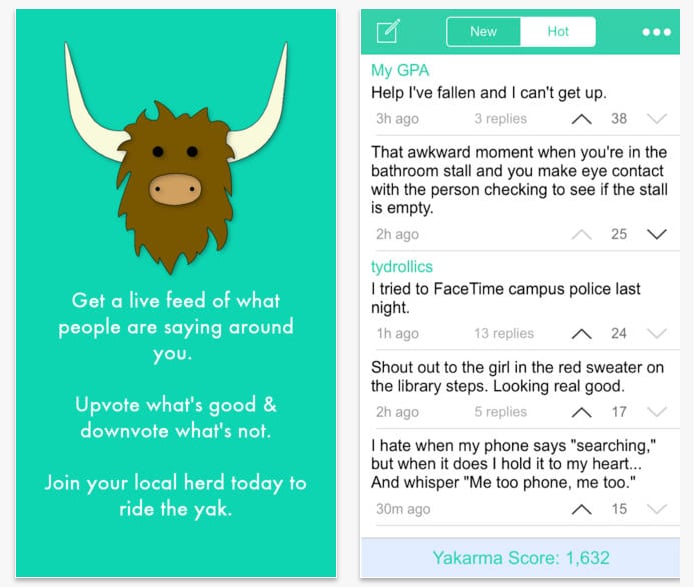 Just when you thought cyberbullying couldn't get any worse, a new app comes along to add to the problem. Yik Yak (free) allows users to anonymously post news, shout-outs, and jokes for people in a set radius to read. Many of its users, however, are posting cruel comments about their peers, ranging anywhere from calling a classmate a derogatory term to wishing them dead. Though the app is intended for people ages 17 and older, middle and high school students have found their way onto it and are using it to bully their peers. One student took to New York Magazine to write about the effect the app has had on his classmates, saying it "brought his high school to a halt."
The misuse of Yik Yak has been brought to the attention of its creators, Brooks Buffington and Tyler Droll, who say they will take the measures needed to ban the underage users. According to Today.com, the creators will do so through geo-fencing, which blocks access to the app within a certain geographic area; for example, a high school campus. Several school administrators have also taken action by banning the app from their schools. But while these steps will prevent the app's use on school grounds, neither will stop students from turning it on when they return home.
Front Page