Parents Love All Children the Same
I Was So Afraid I Wouldn't Love My Second Baby Like I Love My First. Wow, I Was Wrong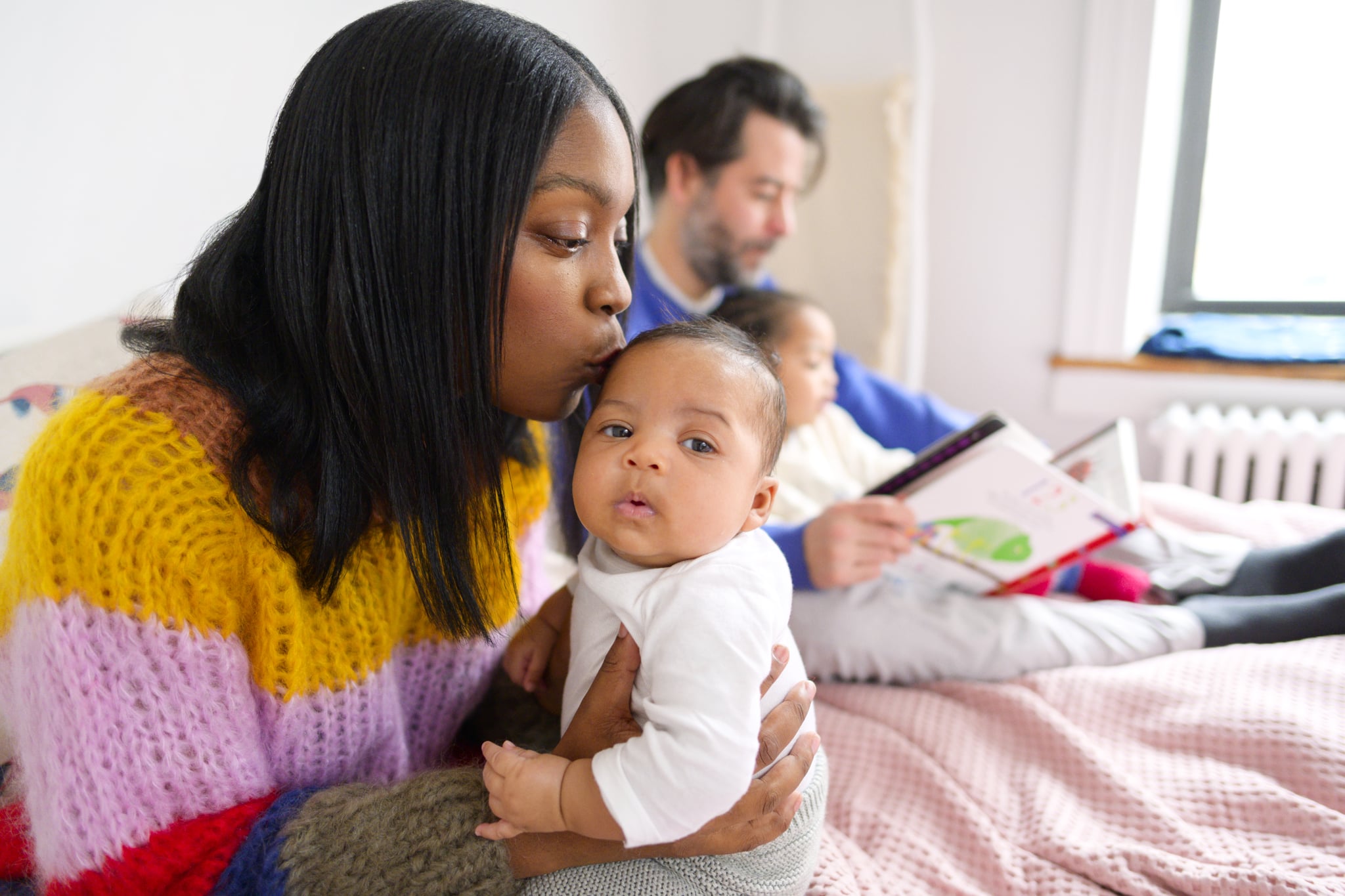 A few months into my second pregnancy, I started feeling a real disconnect with my unborn baby. And it freaked me out. I was really worried that there was something wrong with me. I wanted another child, but one day, the realization that my family dynamic was about to change unexpectedly hit me like a ton of bricks.
I was playing with my firstborn daughter, Lydia, and she asked if this Summer we could go to the pool on the first day it opened. "Actually sweet girl, we will have baby sister by then, and she will be too tiny to be out in the sun quite yet." The look on her face made my heart break into little pieces. This was also the moment we both realized our "we come in a pair" days would be drawing to a close.
Soon, I became concerned I had made a huge mistake in wanting another child.
Self-doubt crept in, and I wondered if I was even capable of loving this unborn baby, because all my love was currently being given to Lydia. I had such a beautiful relationship with her — she was my ride-or-die, my best friend, the love of my life. She was the reason I woke in the morning. When I realized I was going to need to share myself with someone else, the guilt was so overwhelming that at times, it kept me up at night.
I have many friends with more than one kid, but I always felt too nervous about how they would react to tell them how guilty this decision was making me. I had to be a monster to have made the decision to conceive another child . . . and then have doubts and fears that being a mom of two was not for me. I wasn't worried about juggling the responsibility of two kids; I really, truly, in my heart of hearts was not positive if I could love this second child like I loved my first.
Eventually, I expressed my concerns to my husband, who I think wasn't sure how to process what I was telling him. "You're such a great mom to our daughter," he said. "Trust me, you'll love this one just as much." But words of reassurance didn't do much to console me.
I spent the rest of my pregnancy uncertain. I still could not fathom that my heart was capable of making room for my second baby. But the moment I gave birth to my second daughter, Mila, I realized a mom's love for her children can't be divided, or have a portion taken away because conditions change. The love only multiplies in such a way that you don't even remember a life before motherhood. I wondered how I could have lived so long without having this kind of love in my heart. It's a soul-grabbing, take-your-breath-away love. And there is absolutely no greater blessing in life than getting to experience it firsthand — twice.
Image Source: POPSUGAR Photography / Evan Kheraj