Photo of Mom Who Survived Las Vegas Shooting
Why This Photo of a Mom Who Survived the Las Vegas Shooting Is Going Viral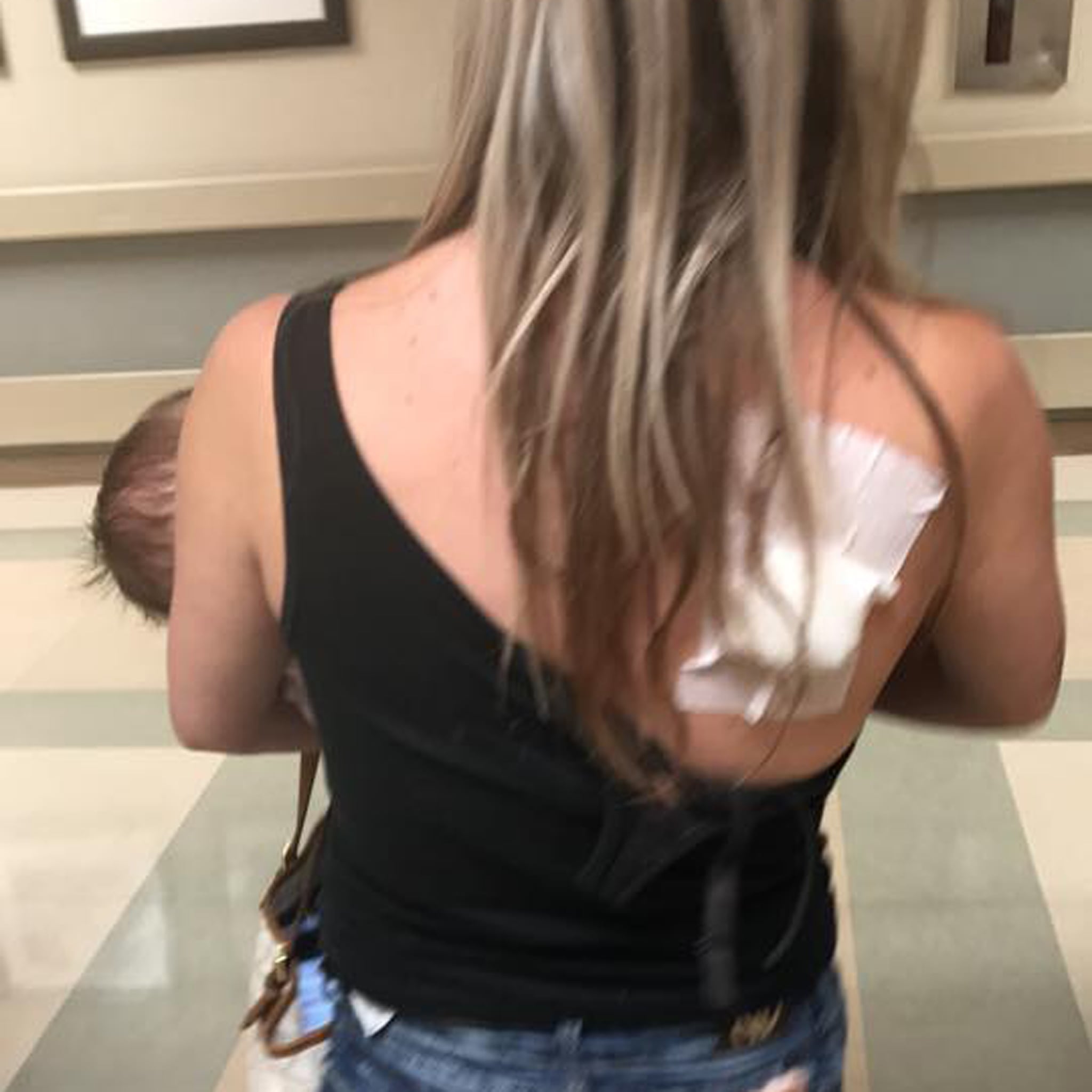 In the wake of the horrible tragedy that took place in Las Vegas this weekend, people are flocking to social media to recognize the survivors and heroes who did everything they could to help others when they needed it most. Lauren Harkins shared an emotional photo on Facebook of her cousin's fiancée, Summer Clyburn, a 22-year-old mother who took a bullet to save her partner.
"If this isn't the definition of a strong woman then [I don't know] what is. Took a bullet to the back by a rifle to save someone else's life and is still going strong for her baby and love of her life," Harkins wrote.
Clyburn rushed to Michael Gracia's side after he was shot in the left temple. While Clyburn was trying to wrap a flannel shirt around his wound, she was shot in the back. Thankfully, Gracia, who's a police officer, has woken up from surgery and is able to walk. And although Clyburn's wound wasn't immediately life-threatening, the bullet shattered inside her and isn't able to be removed.
Harkins had a final message for her heroes: "I admire you more than you'll ever know and I am so grateful for you and your love for [Gracia]. I love you guys and will ALWAYS be by your sides."
Want to help this family offset some of their medical bills during the long road to recovery? Donate to their GoFundMe page.