Photo Shoot of Baby Who Survived Hurricane Harvey
Uplifting Photo Shoot Taken Right After Hurricane Harvey Proves "Hope Floats"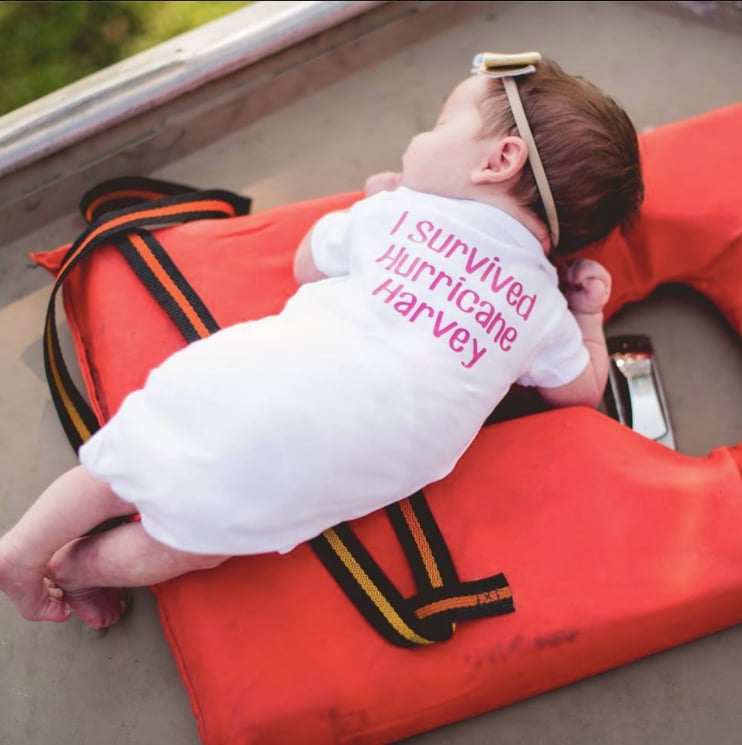 After the Chimeno family got rescued from the rising flood waters of Hurricane Harvey, they commemorated their feat with an emotional photo shoot of the smallest survivor, their newborn baby Hope.
Mother of three Emily Chisholm Chimeno explained the lengths she and her husband had to go to in order to get her children to safety during the storm and how a happy accident brought about the idea for Hope's photo shoot in the first place.
"There were two guys who rescued us since we couldn't all fit in one boat, so they flagged down another boat before we left," explained Chimeno to POPSUGAR. "After they dropped us off, they had three other stops, so the chances of us seeing them again were slim."
Once the family arrived to safety, their luck didn't stop, thanks to their adorable bundle of joy.
"When we got to a Lake Charles shelter, one of the volunteers gravitated to us and baby Hope, and she ended up taking us home with her," explained Chimeno. "And it just so happened that the lady who took us in knew our rescuers."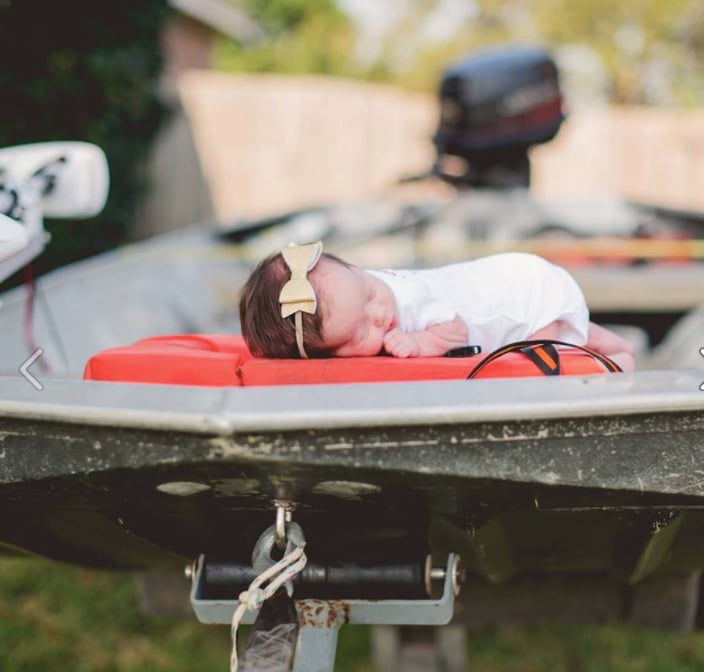 After getting settled into their temporary home, the Chimeno family had lunch with one of the men who rescued them, and the idea to do a photo shoot came to life. "I would love to take credit for the picture idea, but it actually wasn't mine," laughed Chimeno. "The wife of the man who rescued us had the idea to do a shoot while we were in town. She also surprised us with the onesie."
The adorable photos were taken by Noelle Mills Photography — all for free — and it's safe to say the results are pretty adorable.