Reverse Hanger Hack For Decluttering
This 1 Easy Decluttering "Hack" Will Have Your Closets Completely Revamped For the New Year
Now that the new year has kicked off and resolutions are slowly beginning to fade, we're here to remind you that it's definitely not too late to start! No matter what your list of goals includes, the key to it all begins with organization. As a busy mom, Anita Birges understands how dreadful it can be to take the time to go through your closet. We all have our favorite pieces that we wear over and over, but the rest of the items just sit there waiting to be flaunted for the first time in years. We fear getting rid of items because of the minuscule chance we'll need it (yes, like that blouse covered in skulls I have "just in case there's a pirate-themed party," though I haven't been to a themed party since college). But Anita has the perfect trick to inspire a closet clean-out, and it's so simple we wish we knew it years ago.
Aside from being a busy mom, she is a professional organizer and the founder of Mise en Place, an Australian-based organizing business. At the end of December, Anita went on Facebook Live, where she showed followers and fellow neat-freaks how simple it is to prepare your closet for an overhaul throughout the year. Called the "reverse hanger hack," Anita explains that by simply turning all your hangers in the opposite direction, with the open end of the hanger facing out, you are preparing for a six-month test.
Every time you wear something, when you put it back into your closet, put it with the hanger facing inside, back to normal. Over the next six months, after wearing something, Anita will put it back normally. She said she does this trick every year and it always works! The day she flips her hangers, Anita sets a calendar reminder for exactly six months to decide what clothes to get rid of.
"In six months, I am going to know exactly what I wore," she said. "Anything that hasn't been turned around is going to be donated or sold. That is my tip to end your year. You're going to have a wonderful 2018, and in six months, we'll come back, give away the things we don't use, and keep our lives, organized and decluttered."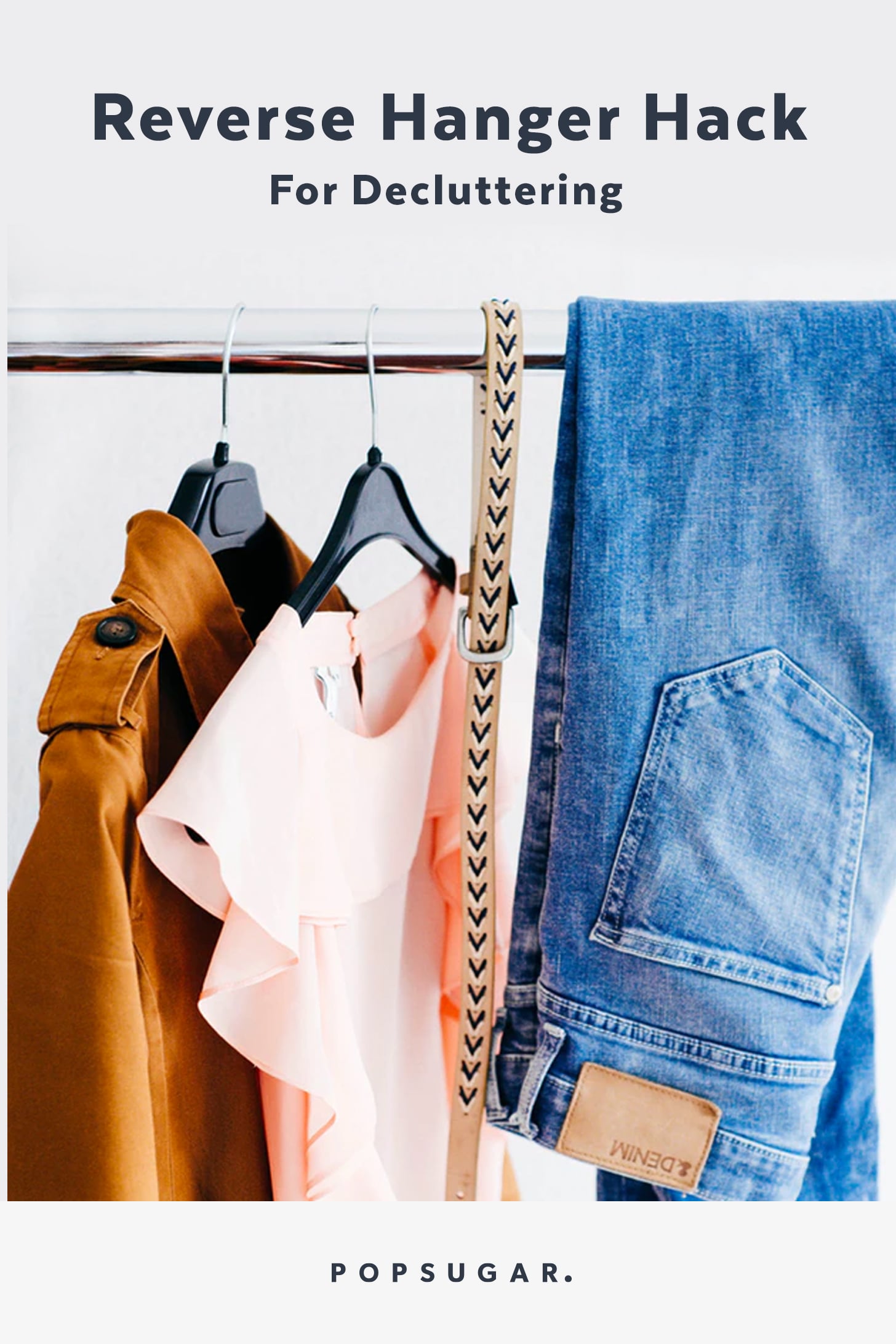 Image Source: Newsletter Image / POPSUGAR Photography / Diggy Lloyd