Rosa Brooks Urges Moms to Recline
Is Leaning In Killing Us?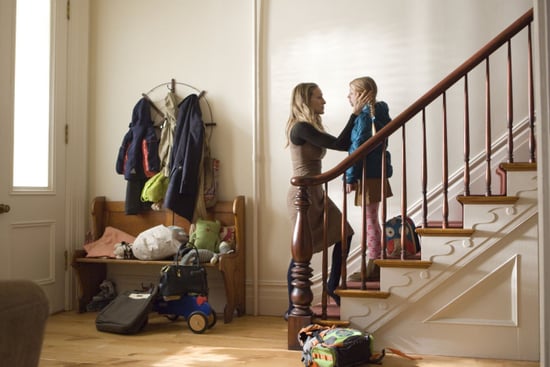 Somewhere along the line, the debate over work-life balance for working moms has become as volatile as the breast vs. bottle discussion. Last year, when Facebook's COO Sheryl Sandberg released her manifesto on gender equality in the workplace, WOHM everywhere soaked it up. Lean In: Women, Work, and the Will to Lead explained why women self-sabotage their careers and what they needed to do to achieve greatness — just as she, a mother of two and one of the highest-ranking women in Silicon Valley, did. She became an outspoken advocate for working mothers.
But as more and more women began "leaning in," they quickly found that they were doing so at the expense of their families and friends. Recently, Rosa Brooks, a mother, Georgetown law professor, and contributing editor at Foreign Policy who had subscribed to Sandberg's philosophy, found that though she was succeeding professionally, she was burnt out and miserable. She wrote:
"I never saw my friends, because I was too busy building my network. I was too tired to do any creative, outside-the-box thinking. I was boxed in . . . Perhaps the modern equivalent of Woolf's 'room of her own' is the right to stop 'leaning in' all the time."
And with that, she urged mothers to recline — to stop taking on extra work at the office (and at the PTA meeting) and to take a step back to enjoy time with our friends and families. A movement she dubbed "reclining."
In a follow-up article this week, Brooks writes:
"The twin weights of work and family are particularly crushing for women. Given our gendered assumptions about who will take care of the house and kids, it's women who most often find themselves in the impossible position of trying to manage the equivalent of two full-time jobs."
So do you agree? Is leaning in killing us?