Schwandt Family With 13 Boys Sex of Baby Number 14
Schwandt Family With 13 Sons Welcomes Baby Number 14, and It's a . . .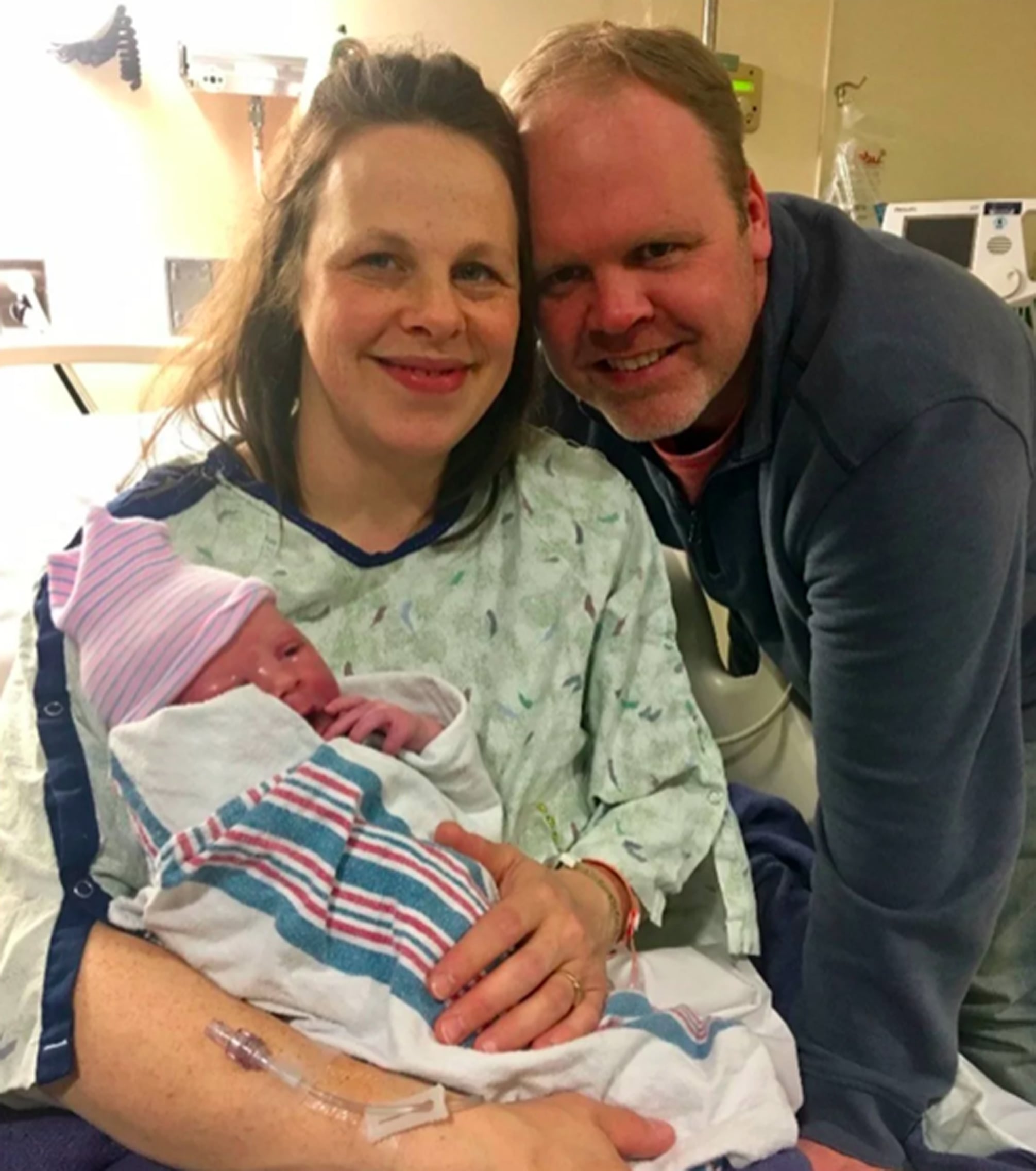 Jay and Kateri Schwandt's family first made headlines back in 2015, when after having 12 sons in a row, Kateri became pregnant again. The internet speculated over whether lucky number 13 would be a little girl, but sure enough, she ended up having another boy. However, that last boy isn't the baby of the family any longer — Kateri and Jay announced that they were expecting baby number 14, and that baby, whose sex they didn't want to find out before the birth, was just born.
And it's a . . . boy! The couple welcomed son Finley Sheboygan on April 18.
Although Finley's unique middle name seems like an ode to the Wisconsin city, the location had nothing to do with the decision. As it turns out, the middle name is a completely hilarious and genius inside joke. "We held out a little hope for a girl," Jay told Today. "But she was a boy again."
Parents of 14 boys reveal the middle name of their newest son, "Sheboygan" (She's a boy again) pic.twitter.com/u8ognOxxKQ

— TODAY (@TODAYshow) April 20, 2018
But it's OK, the Schwandts wrote the book on raising boys at this point. "We've got all boys, so it's what we're used to," Jay told PEOPLE. "It would've been nice to have a girl, but we're super excited to have another boy. Some of the boys were hoping for a little sister, and some were rooting for another brother. I was pulling for a girl."
As for if we'll see the family's name in headlines announcing baby number 15? Jay says likely not. "We are both in our 40s now so we know we're coming to the end of this," he said. "So when we found out she was expecting number 14 we really relished everything that's gone along with her being pregnant again thinking this is probably the last time."
Congratulations to Jay, Kateri, and Finley's 13 big brothers!