Should a Car Seat Touch the Back of the Front Seat?
Every Parent Should Know This Rule About Rear-Facing Car Seats Touching the Front Seat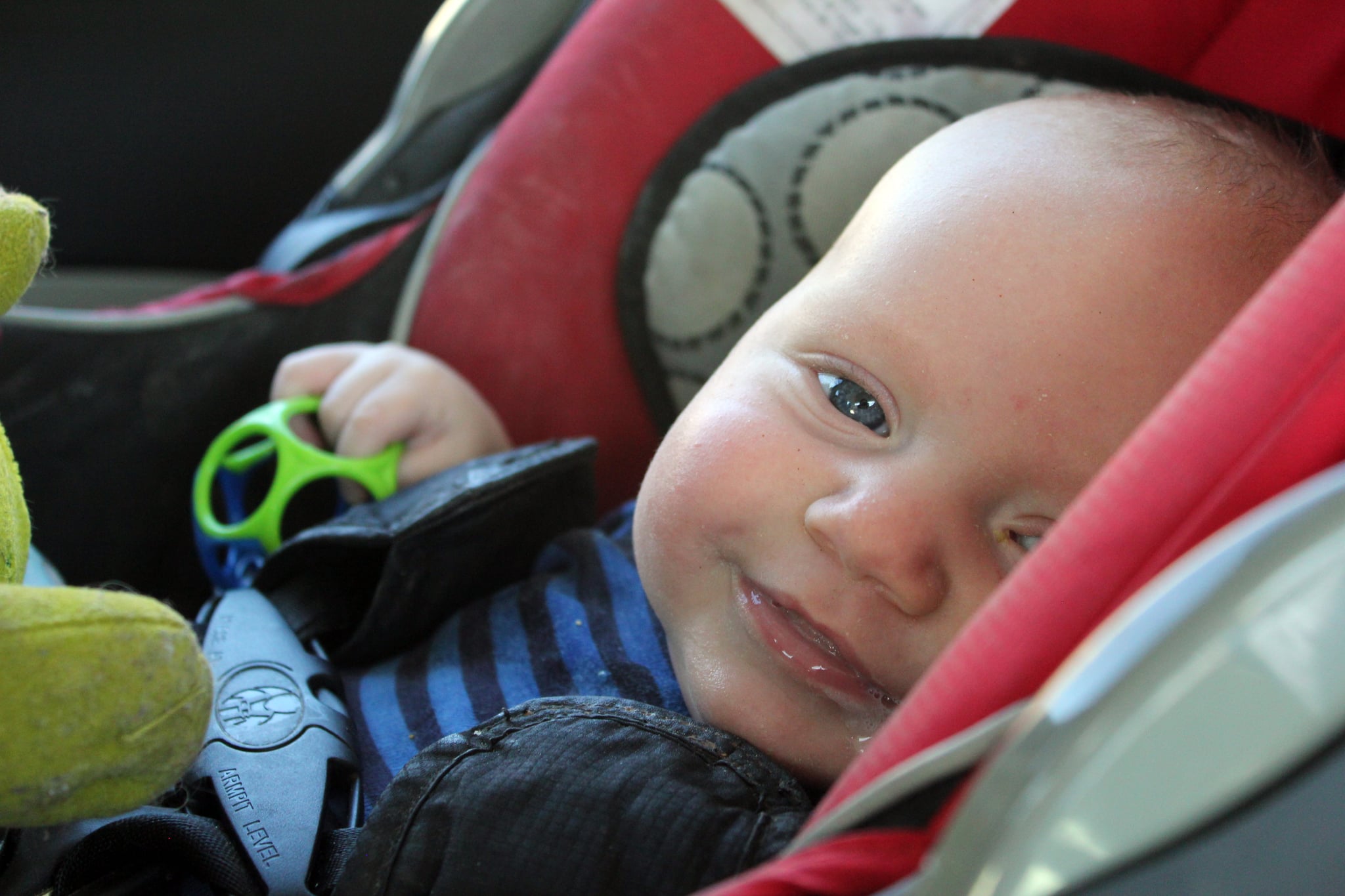 If you've ever installed a rear-facing car seat, the question of whether the back of the car seat can be touching the back of the front seat has likely crossed your mind, as it's a common one. Although there's no certain answer that applies to all makes and models of car seat, you can ensure your baby or toddler's rear-facing seat is installed properly by following the safety instructions in both the seat's and car manufacturer's manuals.
We know, we know — reading the manual is extremely monotonous, and it's sometimes difficult to find the information you need at first glance. But we spoke to Sarah Tilton, Britax's Child Passenger Safety Technician and immediate Past Chair of the National Child Passenger Safety Board, who helped clarify for us that though there may be no "general" answer to the question of whether the car seat back and front seat back can touch, there is a way to figure out the rules for your specific situation to help avoid making any installation errors.
"Many vehicles have various warnings regarding rear-facing car seats not touching or pressing against the front seat-back," Sarah told POPSUGAR. "These are related to the occupant detection system that turns on the front airbag when the passenger seat is occupied (you will typically see a light in your dashboard if it's on). Ultimately, there is no general statement that can say yes or no – a caregiver would need to check with the car seat manufacturer of their specific car seat and their vehicle manufacturer . . . BOTH would need to allow it."
So in short, a good rule of thumb when installing a rear-facing infant or convertible seat (or really any car seat at all), is to be sure to read both your car seat's manual as well as your vehicle's to find out if either manufacturer has a specific set of guidelines. If you can't find the information in the manuals, call the manufacturer's customer service number to inquire further — it could be the extra step that goes far in protecting your precious cargo in case of an accident.