Spring-Cleaning For Moms
How Spring-Cleaning Changed My Life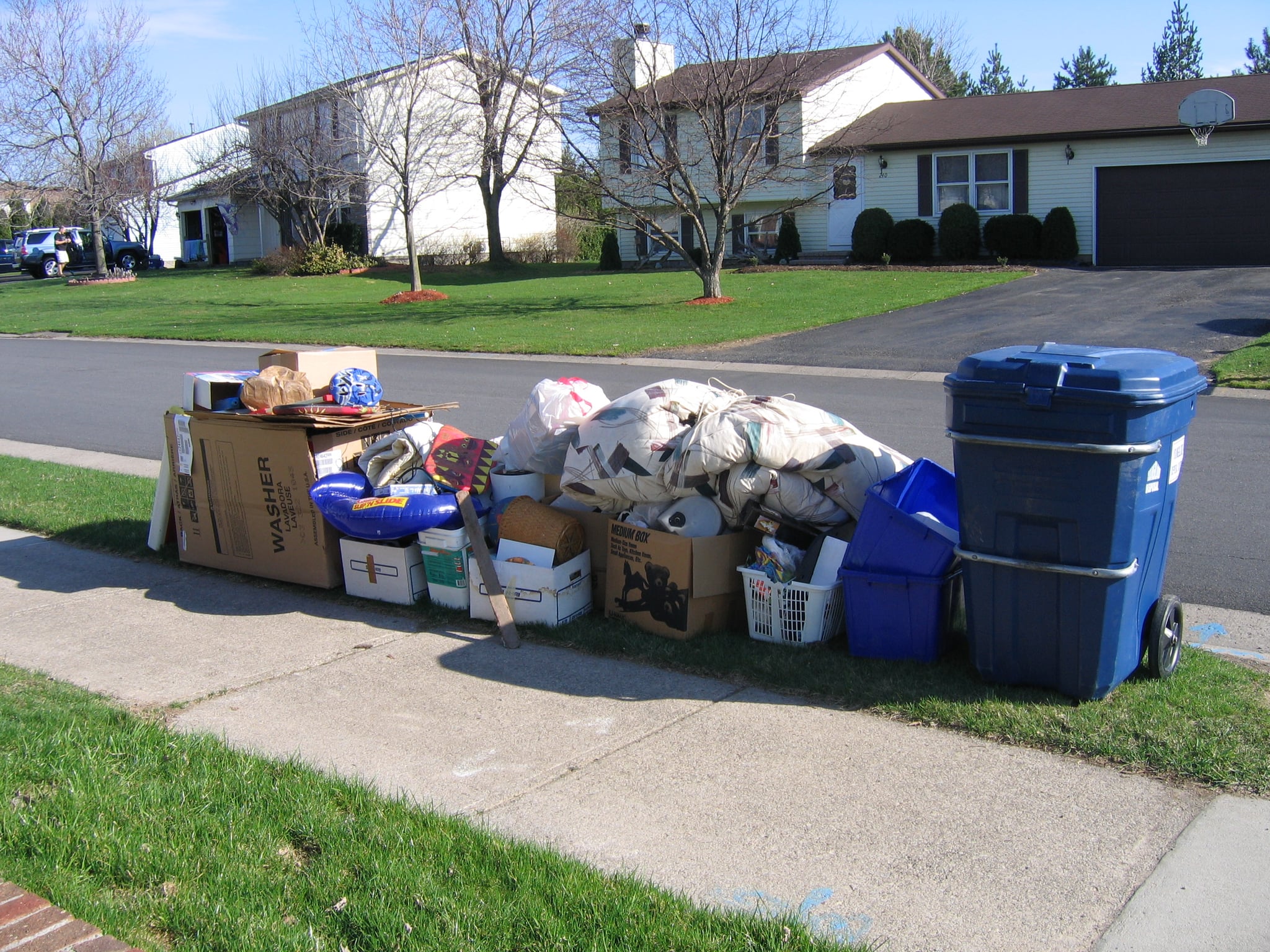 Kid clutter had officially taken over my house. The toys that seemed so cute and manageable just a few years ago, when I was a mom to one 2-year-old little girl, had expanded to fill every corner of my suburban home, which I now share with my husband, a 5-year-old daughter, a 2-year-old son, a bounce house, endless trucks, doll beds, pint-size kitchens and trampolines, and a play tent big enough for four kids. I was drowning in toys and too overwhelmed by the craziness of my everyday life to do anything about it.
"We're going to have to buy a bigger house," I told my husband, and truthfully I'm still trolling Zillow daily in search of an extra 500 or so square feet that I'd love to dedicate to a playroom. I thought about sending my kids to their grandparents' house for a night, throwing away half their toys while they were gone and then telling them we got robbed, but that seemed like a lot of work. I considered canceling all future birthday parties and holidays, when inevitably even more kid stuff would arrive, adding to the clutter, but that felt mean.
Ultimately, it was my own mom who came to the rescue. Apparently I'd been complaining pretty regularly about my plight, and she'd developed a plan. "I'm coming up for two days, we're hiring a babysitter to watch the kids, and we're turning your basement into a playroom," she told me last month. I thought, could it be done? Although our basement is finished with decent carpet, neutral paint, and plenty of room, it had been relegated to a storage space since we moved in four years ago and was filled to the brim with discarded furniture and decorative items from our old apartments, piles of kid crafts, and approximately $5,000 worth of baby stuff that I keep saying I need to donate or give away. The task of turning all that junk into a space my kids would actually use seemed pretty daunting.
The process wasn't fun (there were multiple times I was so overwhelmed that I had to take a few minutes to calm myself), but it also didn't take all that long. In about six hours, my mom and I went through everything, organizing keep, donate, and toss piles, and making a plan for the new room. Suddenly, from among the junk, a neat and surprisingly cute space emerged. The couch, chair, small round table, and Ikea bookshelves that we'd relegated to the basement after upgrading to new furniture upstairs all worked perfectly for a kids' space. The colorful pillows and rugs I'd collected at HomeGoods and Urban Outfitters during my 20s did too. Under a pile of ribbons and gift bags, we uncovered a kid-size play table I forgot I bought last Summer. At the end of the day, I didn't need to purchase anything beyond a few storage bins, a couple of lamps, and two kids' chairs, all of which I scored at The Land of Nod outlet (if you live near Naperville, IL, it's a must visit) for less than $100.
In the week since my basement has been transformed from an embarrassing dumping ground into a usable playroom, I've felt like an idiot for not doing the work years ago. My kids are loving the new play space because, now that their toys have a neat, nice home, they can actually see them and therefore play with them. It's a novel concept. And I'm loving it because I can now lock in my kids in the basement and know they're having a blast down there. Kidding.
Seriously, though, with the toy clutter managed, the rest of my house has gotten so much neater by default. Our newly organized basement inspired my husband to clean out his closet, a tiny miracle, and my daughter finally conceded to getting rid of the too-small clothes and shoes she's been hoarding for the last year in her room. Our home is far from perfect, but knowing that my basement no longer looks like an episode of Hoarders has brought a bit of happiness to my life every single day. Now if I can just get my husband to clean out the garage.