Thank You Letter to Kindergarten Teachers
To My Son's Kindergarten Teacher, You Really Are My Hero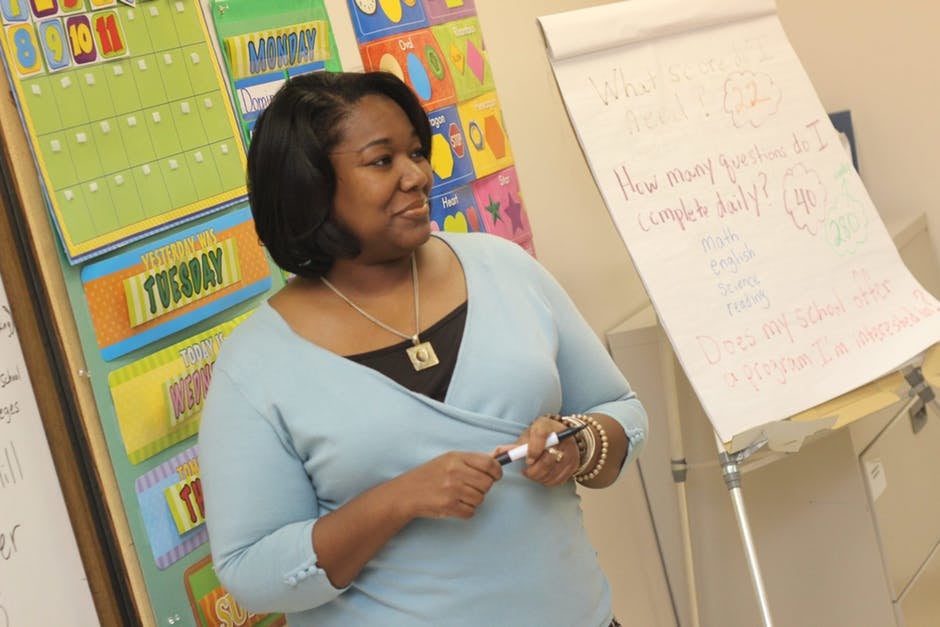 Dear Kindergarten Teacher,
I don't think you always get the recognition you deserve, so I wanted to write you a letter to thank you for performing tiny miracles every single day. How do you do it? I'll never quite understand. All teachers deserve so much praise, but you're there for our kids during an emotional and transitional time. They're leaving the comfort of us and their home for longer than ever before, and you're always there to welcome them with open arms. You wipe tears, you create giggles, you reassure them with warm smiles, you don't yell, you're a referee with no whistle, you embrace individuality, and most importantly, you teach. You help them learn about letters, math, and shapes, but you help build their character, too.
Most moms are nervous sending their kids off to kindergarten, but when we meet you and see you in action (thank you for letting us spy on our kids during class), you put our minds at ease. And the classroom atmosphere that you've carefully planned and crafted doesn't go unnoticed. The alphabet letters that hang on the walls, the circle carpet in the front of the classroom, the colorful books on the shelf, and even my son's little name tag screams, "This is a safe and fun space for my child to thrive."
And while you have many parents to talk to and deal with, you treat each of us with such care. I was worried about my son's transition from preschool to "big kid" school, but you helped me through it. You assured me that you heard me, heard my son, and saw him individually, not just as part of a larger group of kids. In your newsletters, you give parents suggestions to help with our kids' transition even after they get home, like giving them downtime after school. You also promptly respond to my emails when I have any kind of question (thank you for accepting my neurotic ways). And when I show up to volunteer, you welcome me in like we're old friends. When I help the kids in the classroom, it's so obvious they adore you. My favorite is when they walk up to you and hug you for no reason at all. That tells me everything I need to know.
My son has grown tremendously in your care this year. He's learning all the basics, but he's also more generous and kind, even offering to help around the house. And he said he learned about generosity from you. He's also much more outgoing and confident. He was born a shy child, but this school year, I've witnessed him making new friends and being much more jovial to his classmates. The other day, he even walked up to a friend after school and said, "Hey, Charlie. Have a great weekend!" This may seem like a small gesture, but it's a huge milestone for him.
I'm beyond grateful for you as my son's kindergarten teacher. You serve as his daily cheerleader and supporter and put his doubts about academics and navigating kindergarten to rest. Your words and actions will never be forgotten, and I applaud you for your patience (Lord knows that your job takes a certain kind of person!). Thank you for making my child's transition to kindergarten a lovely one, for both him and me. His memories will last a lifetime.
Love Always,
Mother of a Kindergartner