Things to Consider Before Being a Stay at Home Mom
The 1 Thing to Consider Before Leaving Your Job to Be a SAHM, According to an Expert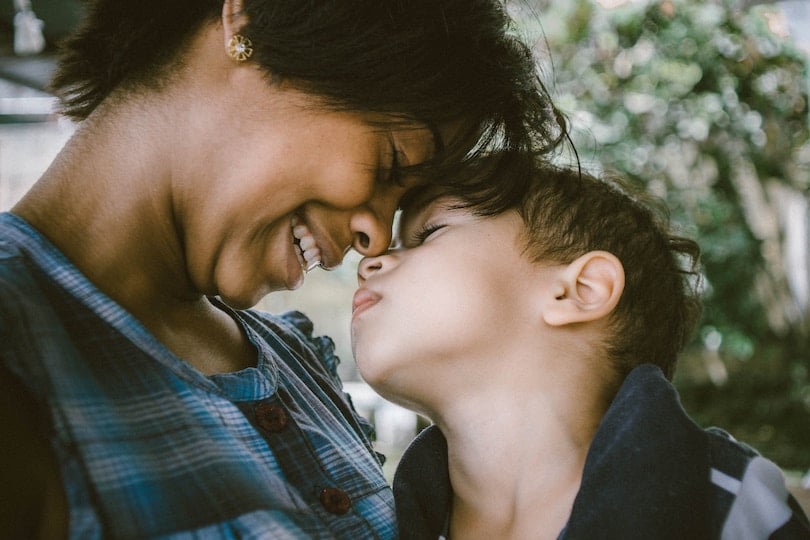 Moms can handle anything. Middle of the night puking? No problem. Emergency cupcakes for 30 classmates? Without breaking a sweat! Your child basically becomes the number-one priority from the second your pregnancy test turns positive, which is why the decision of whether or not to stay home with them can be such a difficult one for some. While many women would love to spend more time with their children, their paycheck helps keep the lights on and the fridge full. For others, staying home would mean leaving a hard-won career just when it's starting to get good. Then there are also those who leave the workforce because the childcare costs are obscene and higher than or equal to their salaries. And, yes, of course, some women are lucky enough to want to stay home and be able to do it. The answer is rarely a simple one and often involves quite a bit of identity questioning.
Although some women leave their jobs knowing they want to stay home until their little ones are all grown up, many women plan to do so only for a set period of time before returning to the workforce. Whichever camp you fall into, the most important thing to consider is what YOU want — now, in five years, 10 years, and so on. There is so much discussion about the financial impact of leaving your job, but not a lot about the mental one. Who else do you want to be beyond "Mom?"
Remember yourself in the decision to stay at home, whether it's one you made by choice or by circumstance. After all, if mama's happy, everyone's happy.
Given that I started a career coaching practice after taking time off to stay home with my first child, this topic is pretty near and dear to me. During my time as a SAHM, I learned so much from that tribe of women who could literally accomplish anything (and did) in a matter of hours on little to no sleep while keeping young children alive ALL DAY. While they adored the time with their children, many of these powerful mamas also missed their salaries (and purchasing power!), intellectual stimulation, and the socialization that comes from being engaged in a job. As a former lawyer and academic career counselor, I began coaching them through these issues and ultimately launched my business to help women in professional transition, be it re-entering the workforce after a break or shifting into new roles. Yes, yes, it is all very meta — I found my calling after being at home, which is to help other women find their callings after being at home. I even created an e-course about it, Leaping Back!
After working with hundreds of women through career transitions, I have learned how imperative it is to have something just for yourself, be it leading a book club, joining community/board leadership, or regular volunteering. Seek out opportunities for positive feedback and accomplishment, as they become more elusive when caring for a young child. As your child grows and is more scheduled, you may find more space to engage in your own extracurricular activities. Build in time for self-care, including exercise and meditation, to maintain your strength and sanity — can't have enough of either when raising children!
If you are thinking of your time at home as more of a break, or are not certain what is to come, make sure you stay active with your career through networking and professional development efforts. Keep in touch with former colleagues, supervisors, and direct reports (who may very well be running the show as your child grows) by sending relevant articles, recommendations, referrals, and offers to help when you can. Your stellar reputation will last long after you leave, so keep those channels open as you contemplate the future. Have a working version of your résumé and LinkedIn profile that includes any recent volunteering, community service, as well as freelance roles and activities, complete with fancy verbiage and lots of numbers. Don't discredit unpaid work as unimportant!
Look for strategic pro bono opportunities or consulting projects to add valuable leadership skills and experience, while also filling the gap on your résumé. No more minding the gap! Build your brand by writing articles or planning/participating in professional events. Offer to cover maternity or medical leaves, or check out Upwork or Thumbtack for freelance work. While highly competitive, returnships offer a targeted on ramp back into a specific field. Finally, an internship that pays! When gearing up for a return to your field or a new one, think about where you are really lacking expertise, then create opportunities to develop that expertise. Use course aggregators like edX or a boot camp like Reboot Accel to get necessary training from the comfort of your own home.
Most importantly, remember yourself in the decision to stay at home, whether it's one you made by choice or by circumstance. After all, if mama's happy, everyone's happy.