Toys R Us Closing Details
Everything You Need to Know About the End of Toys "R" Us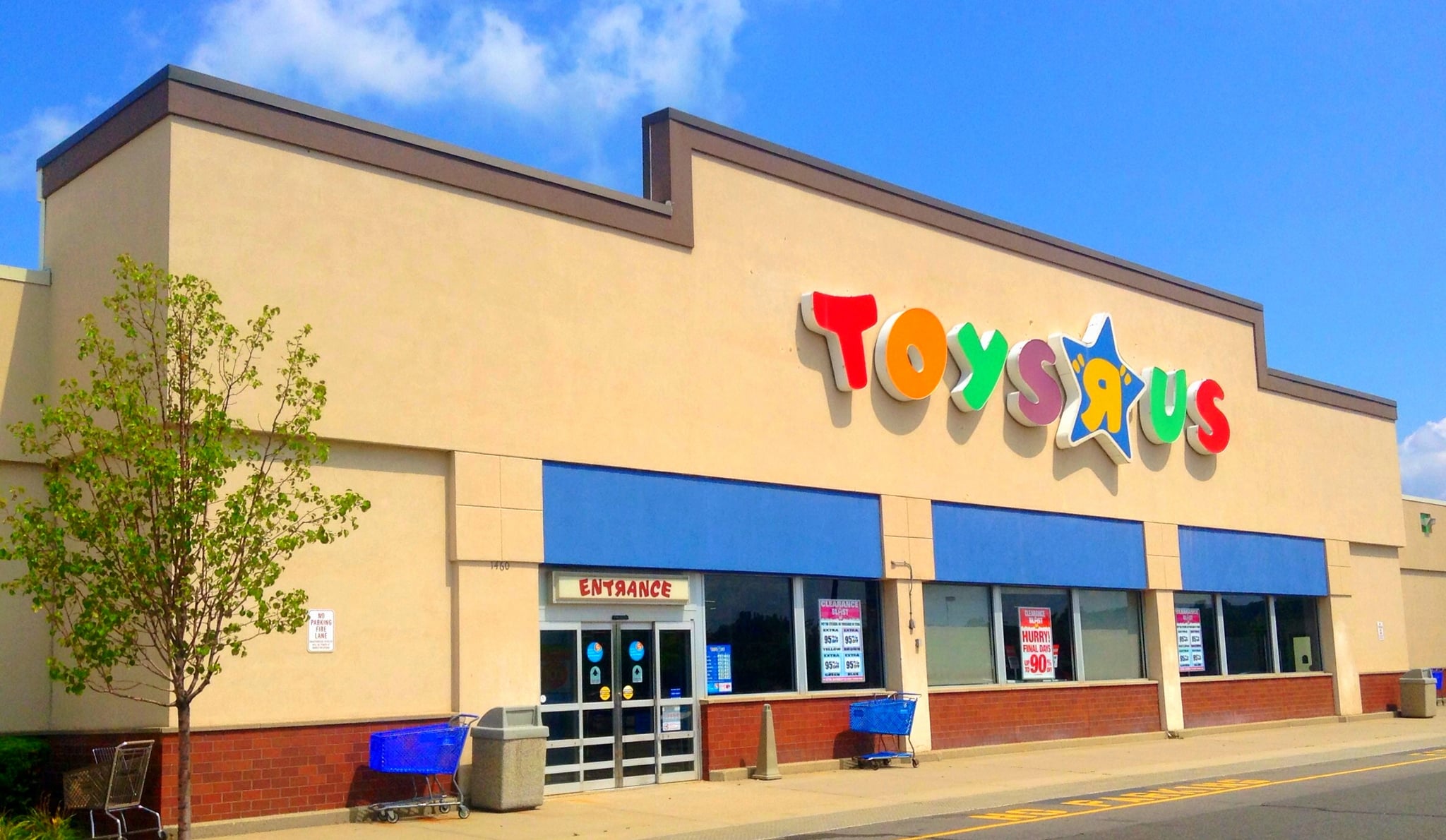 Shortly after the heartbreaking announcement on March 15 that Toys "R" Us will begin closing all 735 of its stores, news hit that liquidation sales may begin extremely fast. Toy manufacturer Isaac Larian then launched a crowd-funding campaign in a last-ditch effort to save the toy corporation and it's 33,000 employees. Long story short — things are moving fast, and no one knows for sure what the fate of America's beloved toy store will be. But as you continue to hum along to your favorite childhood jingle of "I don't wanna grow up, I'm a Toys "R" Us kid," keep reading to get the details on what it all means for you.
Closing Timeline
According to the store's website, the company is currently in negotiations to begin closing procedures as soon as they receive court approval. Though store closures will vary by location and inventory, industry experts are predicting that it won't be much longer than 60 days after liquidation sales start. Stores on March 22 had signs up that said the liquidation process had been put on hold while the company waited for the federal courts proceedings to take place.
Discounts
Liquidation can begin as early as Friday, March 23, and industry experts estimate that the first rounds of liquidation will only see a 10-30 percent discount on the stock. As the weeks progress, the discount percentage will jump up to 50, 70, and even 90 percent off, although most of the stock will be wiped out long before then.
Gift Cards
Gift cards and merchandise credits will continue to be honored for at least 30 days, but don't sit on them. Get to your nearby Toys "R" Us fast so you don't risk losing the value of your card or dealing with a depleted stock of toys.
Rewards Points
Though Rewards "R" Us rewards are currently continuing on as normal, this program is expected to be suspended with short notice and in the near future. So if you've been saving up your points, now is the time to use them!
Registries
A company spokesman has confirmed that all registries at Toys "R" Us and Babies "R" Us will end within the next few weeks. So if you happen to have a registry there, make sure to get it transferred to another store ASAP.
Returns
Returns are continuing like normal for now, but once stores begin their liquidation sales, any items discounted will be a final sale and not eligible for return under any circumstances.