Using a Baby Name That Was a Pet's Name
My Boyfriend Refuses to Consider My Favorite Baby Name of All Time For a Really Stupid Reason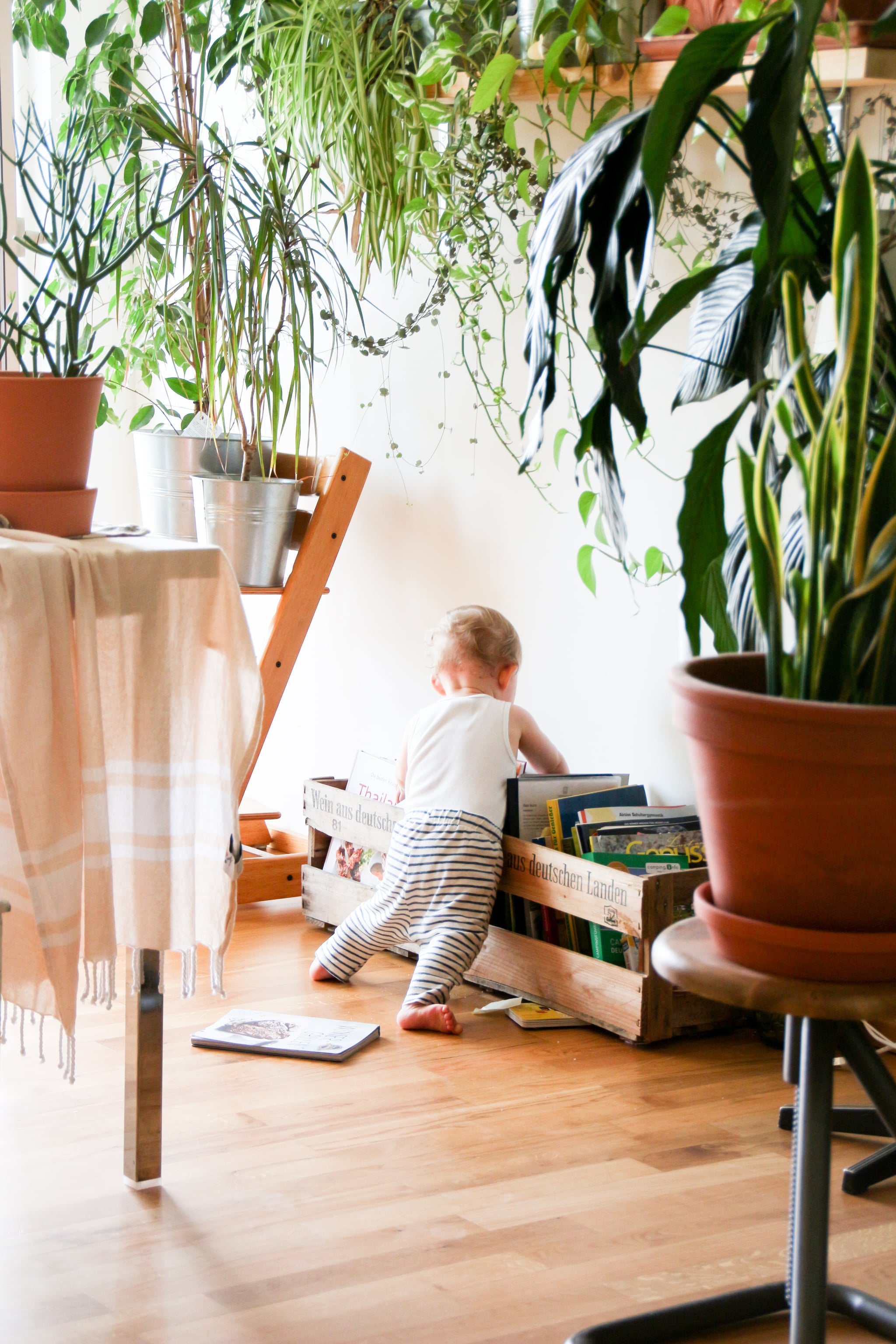 For as long as I can remember — specifically, as far back as 6 years old — I've loved the name Jack. I played the 1996 movie Jack, starring Robin Williams, on VHS over and over throughout my childhood (it was the '90s, so no one cared that it was PG-13 and most certainly not yet for my eyes), and then in 1997, my parents took me to see Titanic (again, so not appropriate, guys), and my love for the classic, traditional name only grew. Fast forward 22 years, and Titanic is not only my favorite movie of all time, but Jack is 110 percent still the only name I've ever consistently cared about when it comes to naming my future son. I never thought there'd be any reason I couldn't use it (trust, all of my friends have been briefed on the fact that I'd end them should they steal the name from me) until I met my boyfriend, and his freakin' family cat named — you guessed it — Jack.
I knew very early on in my and Matt's relationship that we were the real deal, which is when I began to panic about the fact that his adorable 8-year-old cat had stolen my future baby's thunder (I've literally had dreams in which I'm holding a newborn baby boy and sobbing because I want to name him Jack so badly, but Jack the cat is glaring at me menacingly — yes, I'm serious. Help). It's also when we started to lightheartedly fight about using the name — fairly frequently, I might add.
His reaction is the same every time; he says, "Jack is a cat's name," and though he says it playfully, I do know that he's serious.
I can't remember exactly how I first told him that Jack is the only boys' name I have ever wanted to use for a son, but since then, because he insisted Jack is a "cat name," I've started pointing out humans named Jack every chance I've gotten. A player on our favorite hockey team named his son Jack, which I saw as an opportunity to shove my phone into Matt's face while informing him: "Casey Cizikas's wife had their baby. His name is a human name. It's Jack." When I got him hooked on This Is Us? Oh look, another human man with the name Jack. His reaction is the same every time; he says, "Jack is a cat's name," and though he says it playfully, I do know that he's serious.
I love baby names so much that I've carved out a pretty niche beat for myself here at POPSUGAR and haven't met a baby name article opportunity I didn't like (barring this Fortnite baby names post, which I just could not write). Because of that, I've noted tons of names over the years that I'd love to give a baby girl and have even written some down should I end up with more than one boy. But invariably, with every baby name post I write, new names push out the old ones on the list I've been keeping on my phone for nearly a decade. Every name but Jack.
Sure, I could end up never having a boy, rendering this ongoing argument about whether or not Jack is a human name completely moot. But for now, I'll keep teasing Matt every time a person named Jack comes into our lives and reminding him that, though we will be having children together, I'll be the one pushing said children out of my hoo-ha. And should one of them be a boy, his name is going to be Jack, damn it.