What Is Reindeer in Here?
Parents Who Hate Elf on the Shelf Will Appreciate This Vicious Takedown Courtesy of Reindeer in Here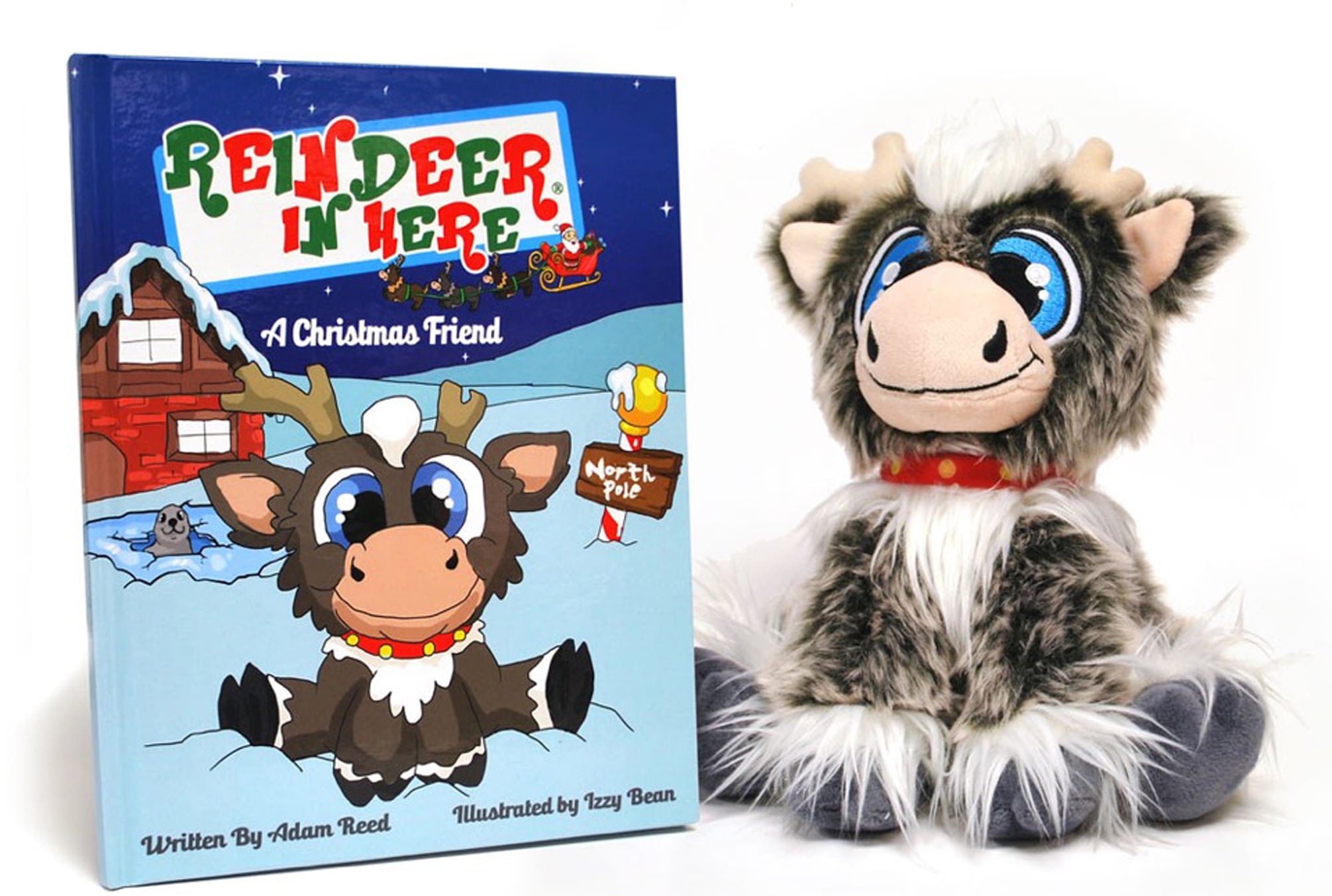 Update: With just two weeks of online promotions leading up to its release on Black Friday, Reindeer in Here's first run — meant to be a test run to gauge interest in the product — completely sold out (thousands of units!) in under two hours. There's now demand for the Elf on the Shelf competitor globally, and the creator, Adam Reed, is overwhelmed, to say the least.
"I am humbled and grateful that the product I initially intended to create for my own family has been adopted by so many thousands of other families across the country and world," Reed told PR News Channel. "My goal was simple: create a yearly holiday tradition that would give children a Christmas friend throughout December that they can touch, hold, and love; lessen stress on parents; and celebrate the spirit, magic, and tradition of Christmas in a way that an elf who stares at children and watches their every move cannot."
Original Story: For any parent who hates the idea of the Elf on the Shelf (he is super creepy, TBH), whether you participate in the charade for the kids' sake or not, you're about to bow down to a new Christmas tradition: Reindeer in Here, Santa's newest helper who just openly sh*t-talked your elf.
Created by a dad and children's book author who was looking for a Christmas tradition to start with his nearly 1-year-old, Reindeer in Here was born out of Adam Reed's pure desire to create an antidote to the Elf on the Shelf. After reading the book that accompanies the Elf, "he was taken aback by how creepy it looked, how intimidating the story was to children, and how stressful the 'tradition' came to be for parents," the Reindeer in Here website reads. He vowed right then and there to make a brand-new Christmas tradition for kids by taking "all the negatives of the elf, and [turning] them into positives."
And that's how Reindeer in Here — a cuddly friend who keeps the magic of Christmas alive throughout the month of December, before he's left under the tree on Christmas Eve to return to Santa's sleigh — was born. But Reed didn't stop there — the dad published the negatives of the Elf in a list right at the top of the Reindeer's website, just a few weeks before the Elf's official return to most houses for the holidays.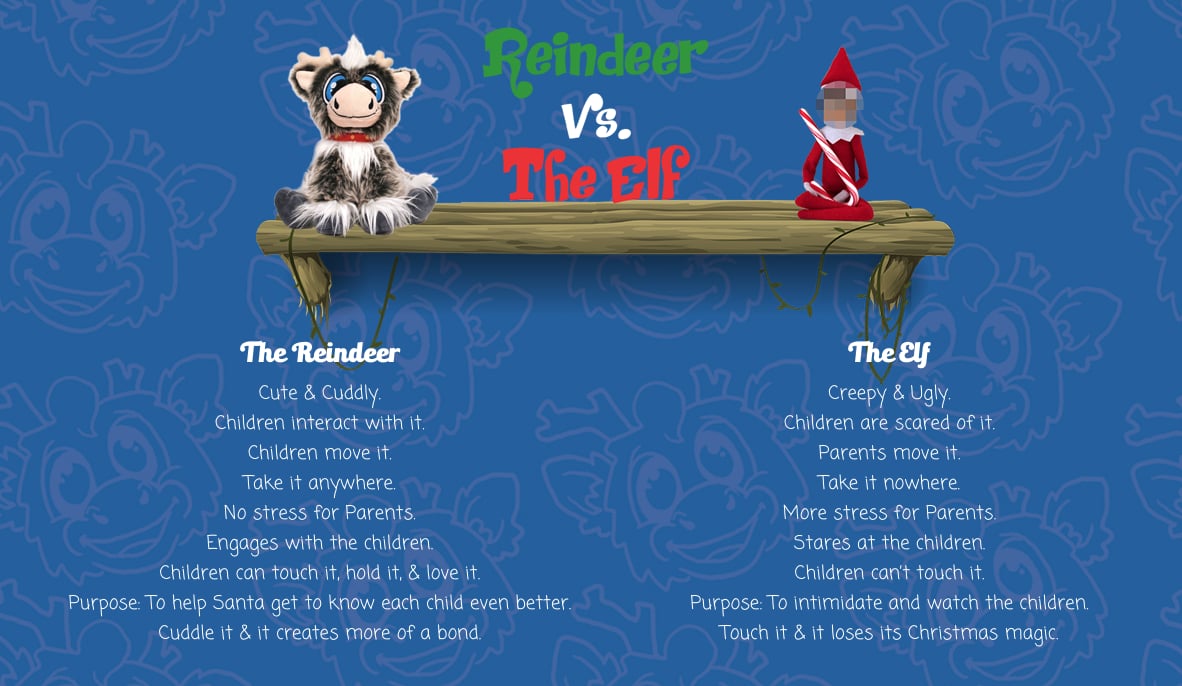 From the fact that Reindeer in Here is "cute and cuddly" while the Elf is "creepy and ugly" and "children are scared of it" to the claim that inviting the Reindeer into your home means no stress for parents whereas thinking of a million and one places to put the Elf inspires all of the anxiety amid an already stressful season, Reed isn't holding back.
If you're living for this feud, purchase your very own limited-edition Reindeer in Here on Amazon starting on Black Friday, Nov. 24.