POPSUGAR
/ paid content for /
H&M
Why I Let My Daughter Wear Whatever She Wants
My Daughter Can Leave the House Wearing (Almost) Anything, Because I Embrace Her Creative Sense of Style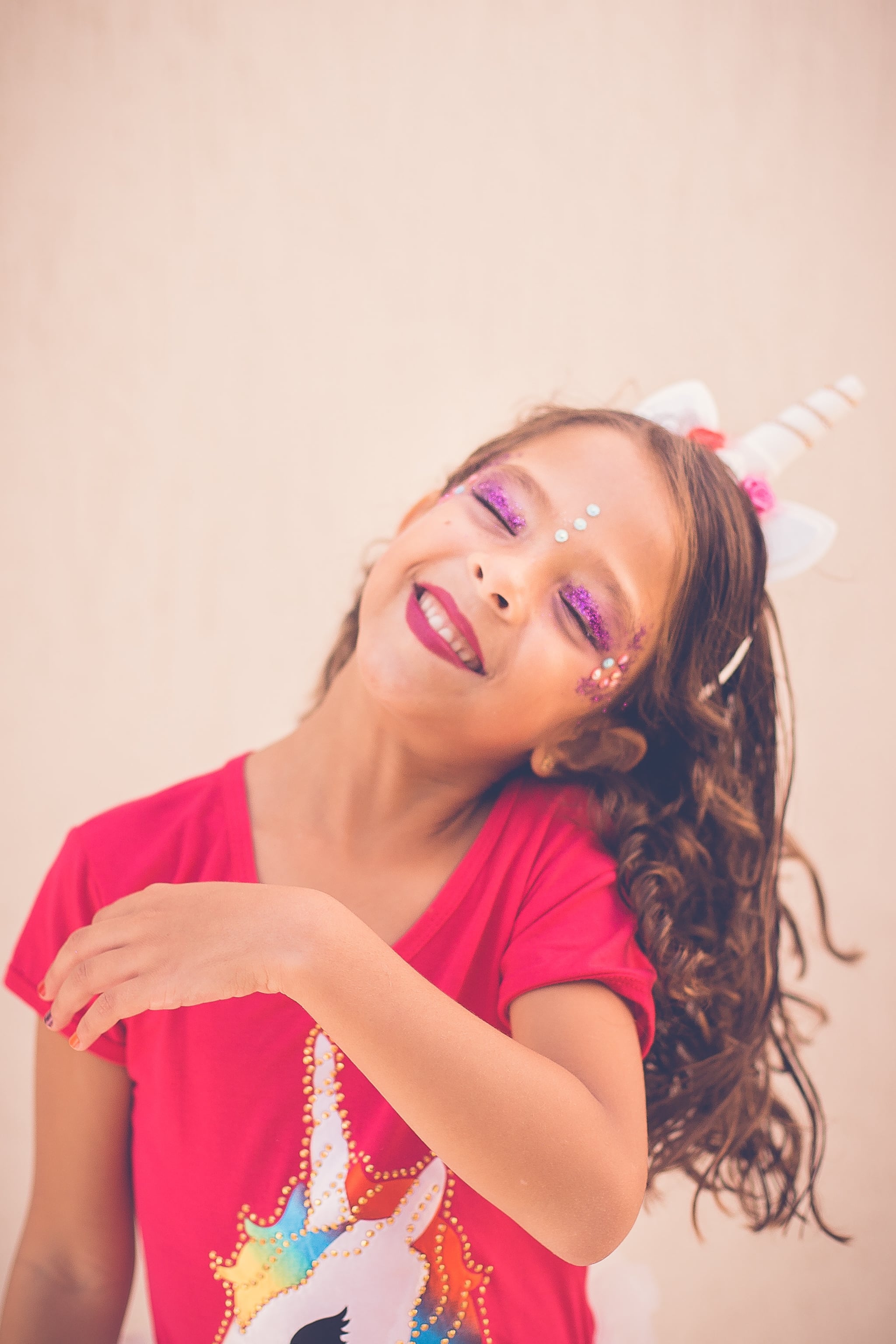 "Are you sure you wanna wear that?" "That doesn't match!" "You're going to leave the house looking that way?!" These are all things I heard from my mom growing up. I still to this day have zero fashion sense and am most comfortable in jeans and a t-shirt. I remember the struggles with my mom as a child and then teenager about what I was going to wear. When I had my own daughter, I knew I didn't want to have those same arguments, so I decided to let her choose what she is most comfortable and confident in. If that means she wants to wear rainbow-striped leggings, a crazy patterned shirt, and rain boots on a sunny day, so be it!
My questions to her when she comes downstairs dressed for the day are never the ones my mom asked me. Instead, I always ask the same thing: "You like what you've got on? You feel comfortable and confident?" Her answer is almost always a firm "yes," so off we go!
My mom lives with us, so it is a funny dynamic when my daughter comes down wearing something I am certain my mother would have never let me out of the house in. I cut off her quips of "but that shirt doesn't match those pants" by saying to my daughter, "I'm proud you picked out that outfit yourself; it's what you want to wear to the mall today?" I get either an emphatic "yes!" or a disinterested shrug and "yeah," not because she's not happy with her outfit, but because she really doesn't care what anyone will think about what she's wearing at the mall. Either way, I almost always end it with a "you do you, girlfriend!" Which drives her grandmother crazy, but in a fun way. In the end, my mom is totally on board with me on teaching my daughter self-confidence.
The questioning and obvious once-overs my mom would give me before letting me leave the house as a kid instilled in me a lack of self-esteem and an abundance of self-doubt. I want the total opposite for my daughter. The only rules we have are that her clothes need to be weather appropriate. Ain't nobody got time for a spaghetti-strap tank top when it's 25 degrees outside! She can choose to go pick something else, or if she's dead set on that tank top, she has to put on something with sleeves underneath (even if I think her tie-dye tank top looks ridiculous with her cable-knit pink sweater puffing out from underneath).
I love how she is confident in anything she puts on. Sometimes she nails an outfit, matching the pink hues of a flower on a dress with the perfect pink leggings or tights. Sometimes she nails an outfit, then puts on shoes that throw off the whole thing, like when she puts on a beautiful seersucker dress for church, then chooses casual leggings and white ruffle socks with black patent-leather shoes. Other times, she looks like a complete mismatched ragamuffin. But I couldn't care less, because she is happy. She is comfortable in her own skin. She is confident in her fashion choices, no matter how far off the runway they may seem to someone who has actual experience with fashion. That's the kind of kid I'm trying to raise.
I used to worry what other moms would think when I was out with Little Miss-Match, but I decided I would take a cue from my 5-year-old and not care what others think! I know deep down that my little girl feels good with what she's got going on. So, keep on choosing your own outfits, accessories, and shoes, and keep on killin' it in whatever fashion world it is you're living in, little one.