Why It's Important to Create Family Traditions
I Grew Up Without Family Traditions, and I Can Tell You: I Missed Out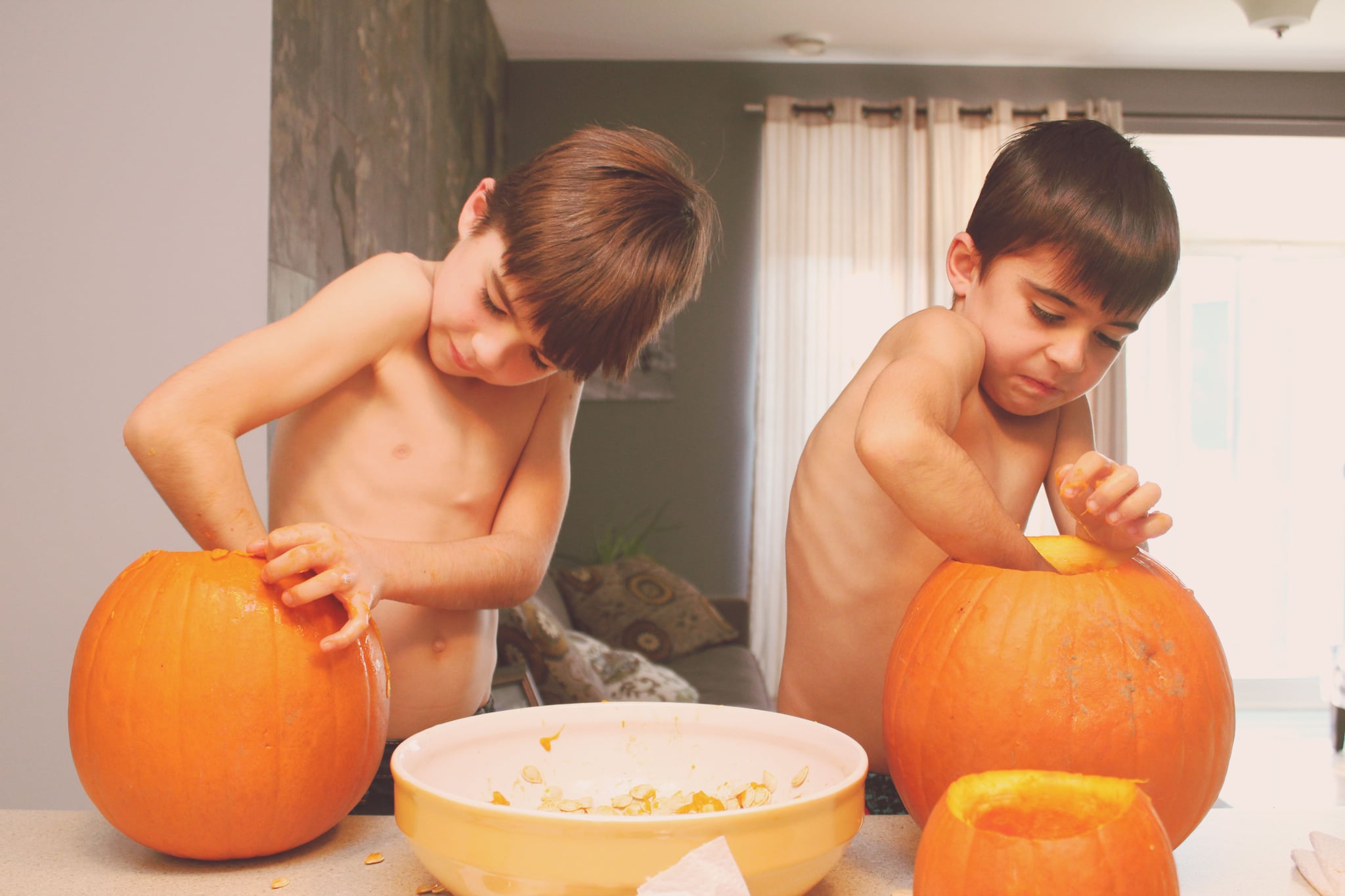 Every holiday season, there are a few things that I look forward to. Mostly my list is pretty basic, filled with things like going to a pumpkin patch, watching cheesy Christmas movies, and listening to live holiday music somewhere. Yet, this growing list of crafted traditions is important to me because growing up, we didn't have any.
With my parents' divorce around 1990, everything split into two. The homes, time, and holidays all had to be divided up. This required that everyone be flexible and accommodating. However, flexible and accommodating is not how traditions are formed.
My friends would take family trips every year and tell me about their special traditions. Partially jealous and a little confused, the idea that someone would do something every year seemed unheard of. No pumpkin patches and apple picking for us.
What was striking to me when I first met my husband's family, which is large, lovely, and very Italian, is that they thrive on traditions. Every year for decades, someone dresses up as Santa and passes out a variety of gag and sentimental gifts. (Having played Santa twice, I can confirm that those costumes are hot and uncomfortable.)
But it's not just Christmas that gets the traditions treatment. At every holiday and family gathering, stories are told and customs kept alive year after year — and I love it. It's one of the things that made me fall in love with his family.
As my son is getting old enough to start enjoying things beyond chewing on his stuffed animals and looking at sticks, it feels overwhelming at times trying to bring in traditions to our own house. While I want them to happen organically, it seems strange to decide that events should happen annually, just because you did them one time.
Last Black Friday, deciding to let my husband sleep in as late as he wanted, my son and I walked out of the house in our finest pajamas and had breakfast at the local diner. I loved it, he tolerated it because he was 1.5 years old and he tolerates most things, and I was quick to declare it as a new tradition.
But I wonder how flexible we can be with traditions and still have them count. What if we decide to put on actual clothes, does that still count? Or what if my husband decides that he'd rather come with than sleep in? The decision about what gets to the heart of the tradition, and the feeling that I have to create them for my son, compounds the holiday mess of stress.
I can see why traditions were eschewed in my family. Partly out of necessity and partly stemming from a lack of desire, being rigid and conforming to the expectations of special events adds more pressure than necessary. I may feel like I missed out on having some vital traditions, but I was never not loved, and I always still got to celebrate the holidays; we just did so in our own, ever-changing way.
Of course, it's not a cut and dried answer. Developing our own personal traditions that fit within our family dynamic is important to me, but being raised without them has also taught me the value of being flexible. Some years, the events will change and get shifted, but that shouldn't detract from the memory.
I want to raise my son with a rich and personal family narrative that can impact how he grows up. I hope that he has things that he looks forward to each year and stories he gets to tell his friends about our little family adventures. As a parent, I will try to be flexible while giving him all the traditions I sometimes wish I'd had.