Why Online Dating Is the Worst For Single Moms
I'm a Single Mom, and Online Dating Sucks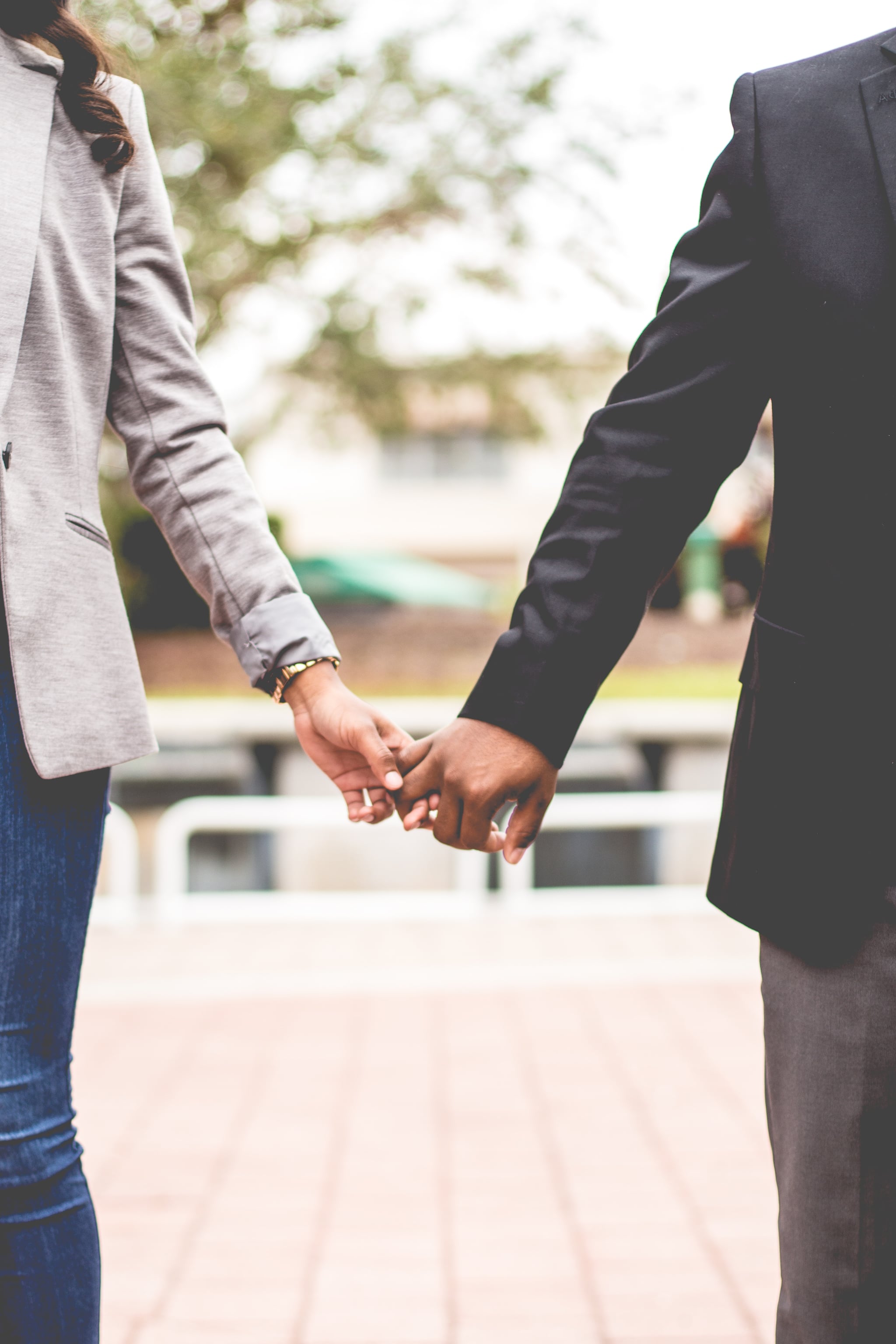 I remember the divorce honeymoon phase, as I like to call it — the short period of time after the messy, hurtful part of the divorce when I felt like I was walking on sunshine because I was single and ready to mingle. Dating? Again? Hell yeah! Once the rawness of the divorce subsided and I accepted my new life as a single mom, I became giddy with excitement at the thought of dating. I lost weight, put a little more effort into how I presented myself to the world, and thought I was going to have so much fun.
Boy, was I wrong. Dating sucks. Like, really sucks. Dating is an action word, as in it requires work, time, effort, and even a little strategizing. Dating in the modern world starts online, too, which means it's not organic. This requires hours of work on the candidate's part. Taking selfies, cropping them to remove things like the mess of laundry on the floor in the background, adding a filter to hide the fact that I'm the least photogenic person you will ever meet, uploading said picture into my new profile, and repeating the process for as many good pictures as I can get is only the first step. Just the first! And I wouldn't want my prospects hitting no thanks on my profile simply for lack of pictures, would I?
"Can you send me some more pictures of yourself?" they write. Um, no I cannot, you ballsy little freak.
Next up, the pressure is on to write a witty profile description that honestly depicts who I am while not withholding any essential information. This is no easy task. If my profile read, "Divorced mom of three with very little free time, living paycheck to paycheck, a terrible cook, and hates cleaning," I don't think I would get many bites. That is the actual story of my life, but the online dating version of me is slightly different. She has her sh*t together — at least a little bit. She has some free time and enjoys cycling, reading, and martial arts. She's a freakin' catch.
Each dating website comes equipped with its own list of silly rules and terminology that you must quickly learn, unless you want to accidentally spend your coffee beans to swipe left on a bagel when you really wanted to send him a wink! When you've finally made some matches, you find yourself engaging in the most superficial conversation and textual small talk, while coyly trying to determine if this match has any substance at all. You study their pictures to see what may be a turn off, like that huge freckle above their right eye or the fact that their shorts are just three inches too short in picture number eight.
A lot of men in the online dating world think it is OK to be rude, too (thankfully, not all men, but a lot). "Can you send me some more pictures of yourself?" they write. Um, no I cannot, you ballsy little freak. I already posted eight pictures of myself and let me tell you, mister selfie king, it was not at all comfortable for me to do. Who do you think you are, really? Does courtship even exist anymore? I'm sure there are good men out there in the online dating world, but you really have to dig deep to find them.
Online dating sucks. It doesn't feel natural to me and it surpasses the whole phase of physical connection and attraction. I can't seem to flirt via a computer or a phone. It's not easy, it's not fun, and in my experience, it's not authentic. It's work. It takes courage, stamina, ambition, and a commitment to finding love. I admire and slightly envy those who have adjusted well to the world of online dating. I've tried it over and over again, but I usually deactivate my profile in 12 hours or less. Perhaps it's because I'm so busy and so tired, or because I believe the right man will find me at the right time, and if it's meant to be, I won't have to try so damn hard to find him.
Here's the thing: I want a boyfriend, but I don't want to date. I want to skip the dating stage altogether and go straight to the "walk around with zero makeup on in my boyshort underwear and know that I'm loved unconditionally" stage. I'm a mom and my kids are the core of my world right now. My days of getting ready for a date, buying new outfits, and consistently shaving my legs are far behind me. If I am gifted a few hours of me time, I have a long list of things I need to get done, and beauty preparations have never been on that list.
Online dating is hard work, and as a mom, the last thing I want is more work. I want a partner, a friend, and a soulmate. I want someone who completes me. Perhaps my loneliness is a blessing in disguise. Maybe spending my free time however the hell I want is the one thing I need more than anything right now, and that doesn't include taking endless selfies for everyone but myself.