Ashley Graham Shares Postpartum Hair Loss Photos
Ashley Graham Shares Candid Photos of Her Postpartum Hair Loss on Instagram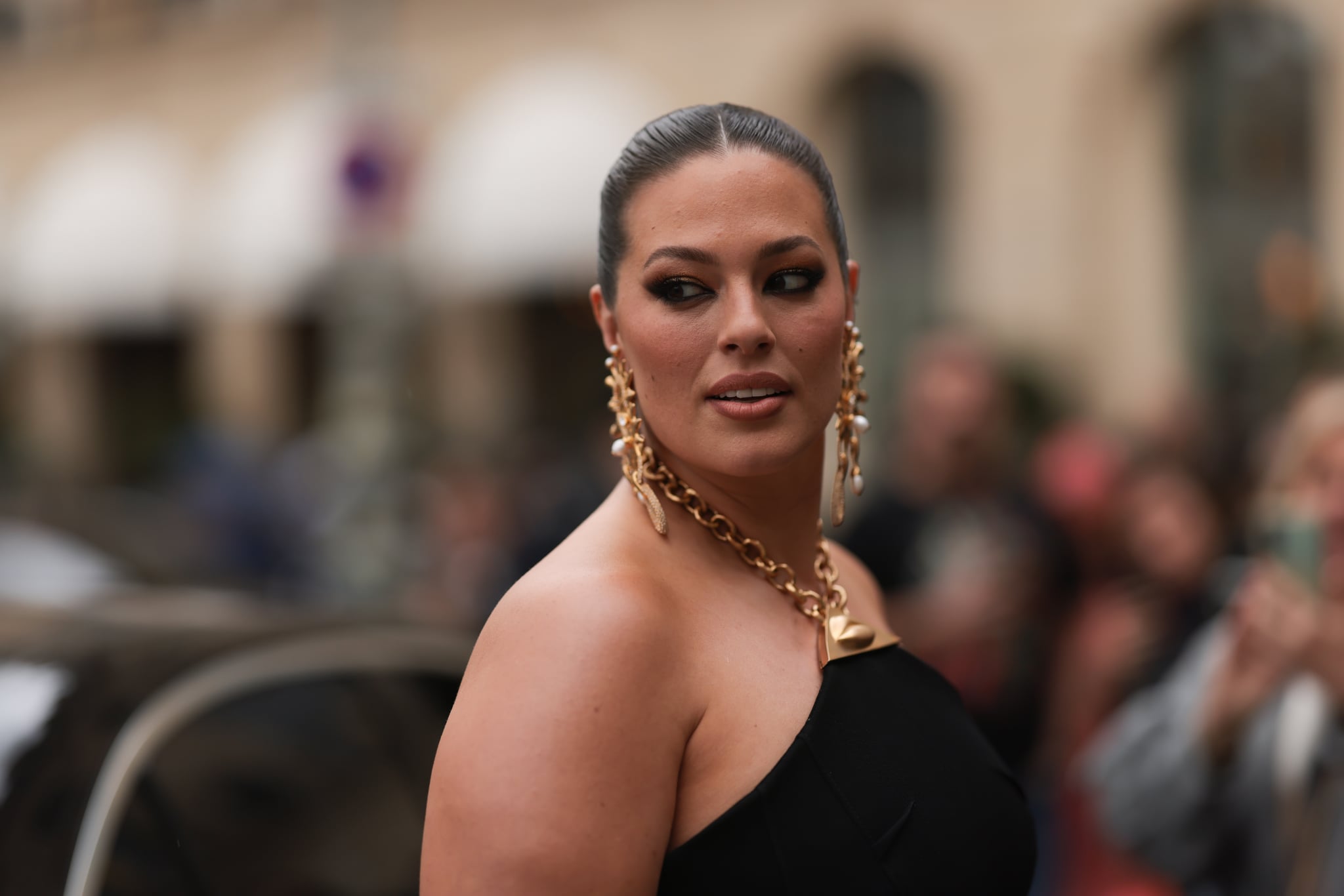 Image Source: Getty / Jeremy Moeller
Ashley Graham always keeps it real. And in her latest Instagram post, she's getting candid about her postpartum hair loss. On Nov. 29, the model and mom shared a carousel of close-up photos, showcasing super-short, wispy strands of hair sticking straight up on her hairline.
While Graham's hair looks like an accidental haircut, the short strands are actually regrowth from postpartum hair loss. "I mean at least it's growing #postpartumhairloss," she captioned the series of photos.
Graham, who gave birth to twins on Jan. 7, is not a rare case. In fact, 40 percent to 50 percent of new mothers lose hair after giving birth, said Heather Hawthorne, MD, a board-certified family physician, in a previous interview with POPSUGAR. However, the duration and extent of hair loss can vary from person to person.
"I mean at least it's growing #postpartumhairloss"
"[Postpartum hair loss] can last for a few months and in some cases more than a year," Dr. Hawthorne told POPSUGAR. "The duration depends on how long it takes for hormone levels to balance out and for the hair cycle to reset."
The mother of three wasn't clear about how long she's been experiencing hair loss, but judging by the length of the new growth in her pictures, it seems like new strands started growing back rather recently. But what causes pregnant people to lose their hair after giving birth? The short answer: hormone changes.
"Many women notice longer, more voluminous hair during pregnancy thanks to pregnancy hormone spikes trapping hair in the growth (anagen) phase of the hair cycle," Dr. Hawthorne explained. "But drastic postpartum hormone shifts cause a lot of hairs to move into the resting (telogen) phase, which results in more shedding than usual, a condition known as postpartum telogen effluvium."
Instagram users sounded off in the comments of Graham's post, joking with her and assuring her that they could relate. "I felt this!" fellow model Coco Rocha commented, while another user added: "Omg, I thought I am the only one looking like this 😅😅😅 I feel so much better now, thank you for being so transparent with your postpartum journey." Others chimed in to say they've experienced hair loss following COVID infection.
Graham is no stranger to the changes that come with motherhood, and she has applied her fierce and authentic body positivity to all the seasons that come with growing new life. On Nov. 3, she also turned to social media to show compassion and appreciation for her postpartum body. "Hi new tummy. You look very different from what I'm use to," she wrote on her Instagram Stories, showcasing her postpartum belly nearly 10 months after giving birth to her twins.
See the close-ups of Graham's postpartum hair loss (and her followers' comedic comments on the matter) below.