The Best TV Show I Watched During Maternity Leave
I Stumbled Upon This Show During Maternity Leave, and It Got Me Through Sleepless Nights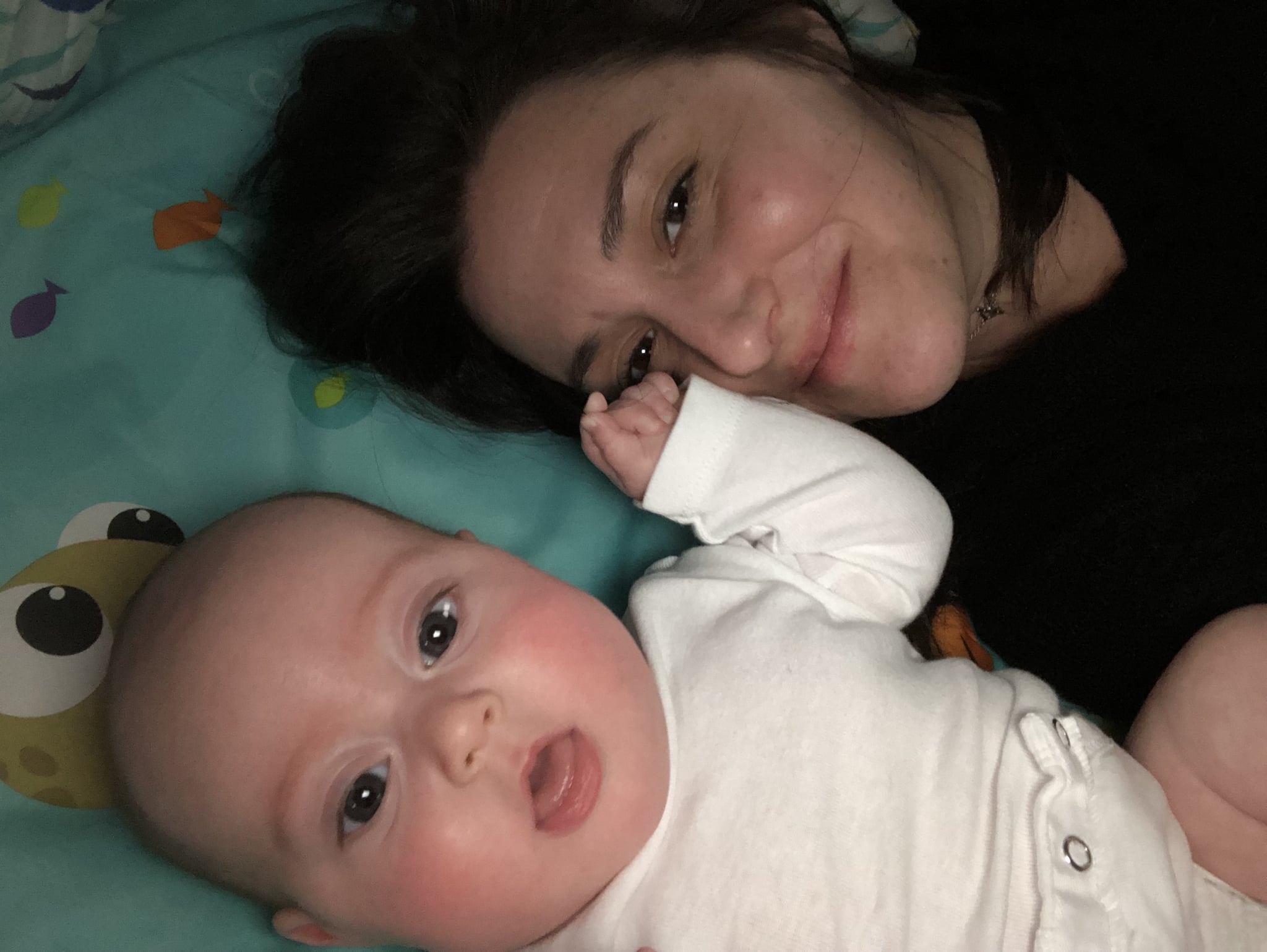 I had big plans for my maternity leave. I was going to keep up with laundry, play educational games with my baby, and sleep when the baby slept. I look back and laugh at myself. You know what I ended up doing on maternity leave? Binge-watching TV and browsing Netflix and Hulu like it was my job. I found myself up at all hours of the night, like most new mommas, feeding my hungry baby and trying to get her back to sleep. After rewatching The Office from the beginning, I searched for a new comedy to lighten the often dreary middle of the night mood. And one award-winning Australian comedy saved the day — Please Like Me on Hulu.
The brainchild of Australian comedian Josh Thomas, Please Like Me is a breath of fresh air for mental health awareness and sex positivity. This gem of a show originally aired in Australia back in 2013 on ABC2 (that's Australian Broadcasting Company). In the U.S. it aired on Pivot in 2013 for it's first three seasons. When the network folded, it was picked up by Hulu in 2017 for its last season. Now all four seasons can be binged day and night on Hulu, or purchased on Prime Video, YouTube, iTunes, or Google Play. Honestly, this show is worth a Hulu subscription alone. Josh writes, directs, and stars in the dark comedy about a 20-something coming to terms with the realities of adulthood. After breaking up with his girlfriend, he realizes that he's gay, and with the support of his best friend Tom and now-ex-girlfriend Claire, he starts to navigate the dating scene. Meanwhile, he moves back home to help care for his mom after her recent attempt to take her own life.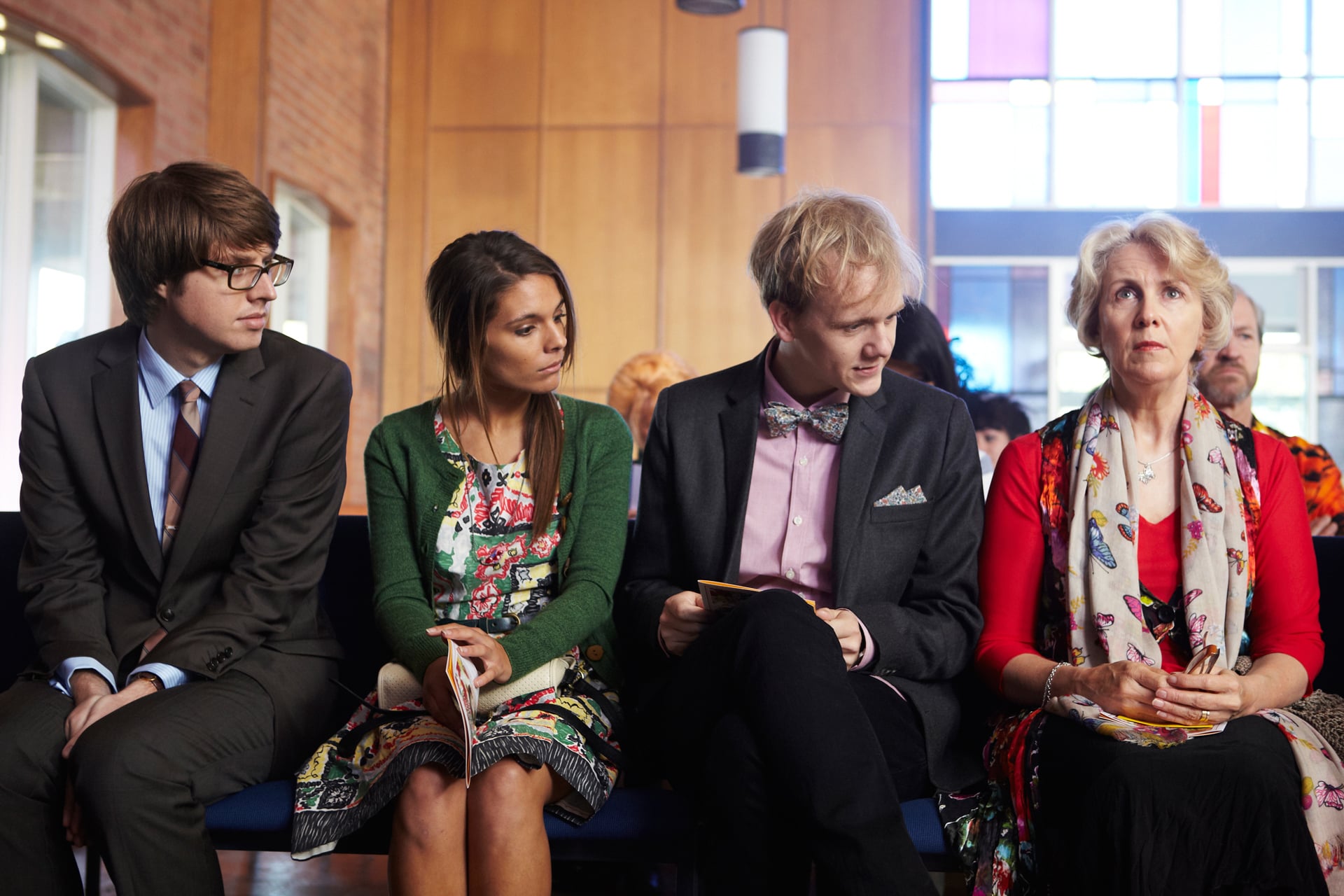 Image Source: Everett Collection
His love life is a mess, his friends have their own problems, and his family drives him nuts, but Josh has the attitude that "it could always be worse." He is silly while being serious and SO self-deprecating. He takes baths with his cute dog and makes his friends and family repeat "everything is going to be alright." Basically, he is the gay Australian version of me. Ok, yes, Josh and I couldn't be more different. I mean the most obvious is that he's a guy and I'm a gal, but the differences extend way beyond that. He is still partying it up in his 20s, and I am partying it down (is that a thing?) in my 30s with a new baby. He is moving from living situation to living situation, and I am settled in as a homeowner. But those differences just underscore how emotionally relatable this show is. You don't have to be a hilarious 20-year-old Australian gay man to identify with all of the show's content, but that is part of what I absolutely loved about the show.
So in the middle of the night, when I just really wanted to be crying over spilled breast milk, I found solace in the basic comedic examination of a life. It's hard, messy, and confusing, but it's also full of love and laughter. I realize as I'm writing this that it doesn't sound funny at all, and Please Like Me definitely puts the dark in dark comedy, but I have never laughed out loud more at a TV show. And yes, while I watched Josh tackle tough life changes with humor and awkward candor, I saw myself in him. I have always been the type to laugh (sometimes inappropriately — I'll admit it!) at serious situations. I use humor as a coping mechanism, and it works for me. So when I became a mom, I tried to see the funny side of the tough stuff, and watching Please Like Me reinforced that behavior.
A year removed from those sleepless nights with my newborn, I rewatch some episodes, and it feels like visiting old friends. I think that's the mark of a great TV show. It pulls you in and makes you fall in love with the characters — and gives you something to laugh about when you're up with a crying baby 2 a.m., when not much seems funny at all.
Image Source: Madison Powers