Bindi Irwin and Chandler Powell on New Parenthood With Grace
Bindi Irwin Says Baby Grace Warrior Already Loves the Outdoors: "She's Definitely an Irwin"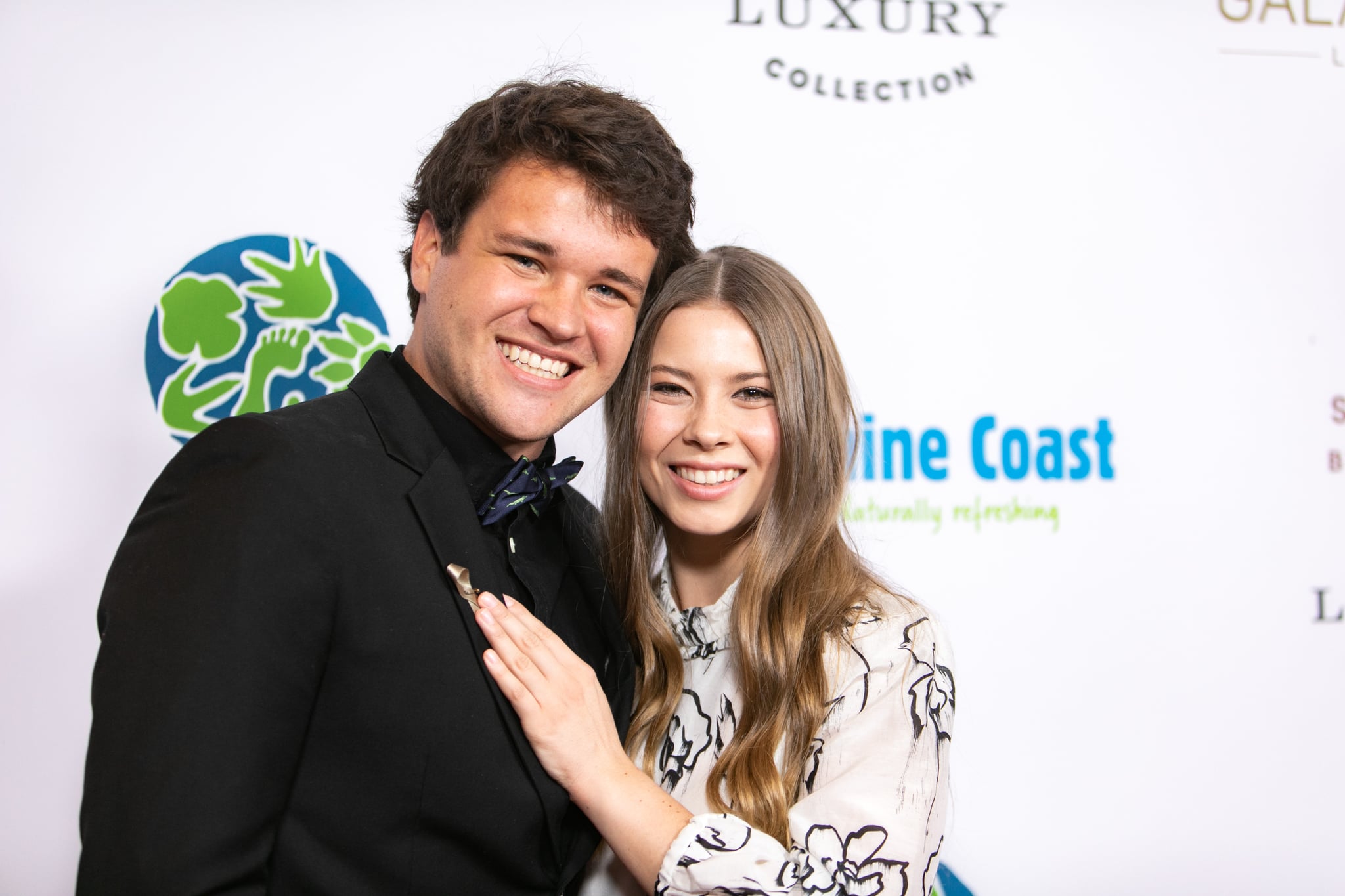 Image Source:
Bindi Irwin and Chandler Powell can't stop gushing about their baby girl, nearly 3-month-old Grace Warrior. In an interview with People, the couple shared that while they're pretty tired, they're loving new-parent life with their daughter, who is already showing signs of being an outdoors-lover like the rest of the Irwin family.
Bindi gave birth to Grace on March 25, the same day she and Chandler celebrated their first wedding anniversary. "When we first got her home, it's as if she's always been with us," Bindi said. "It's a really strange feeling when you can't remember what your life was like before this beautiful little person. I never knew love like this before."
Chandler added that watching his wife go straight into parent mode was a sight to behold. "I was so amazed by Bindi," he said. "She gave birth, and within hours she was changing diapers and feeding Grace. Just right into it, wasted no time. That was incredible to watch."
And while parenthood isn't always sunshine and koala bears, the sleepy new parents are working their way through this exhausting period in awe of their little one. "It's amazing how you can go without sleep and still think this little thing is the most magical thing in the world," Chandler said.
Bindi added, of how they ensure Grace sleeps well at night so that she and Chandler can get some shut-eye: "During the day she's pretty active. We always find that the more we do with her, the more walks we go on, the more animals we introduce her to, the better she sleeps that night. It's working out really well."
And as for the nearly 3-month-old's passions? It looks like her late grandpa Steve would be proud. "She loves adventures, and she's such a happy, inquisitive little person," Bindi said. "We can already tell: She's definitely an Irwin."