Can I Take Melatonin While Pregnant?
Pregnant and Can't Sleep? Melatonin Isn't the Way to Go, According to Ob-Gyns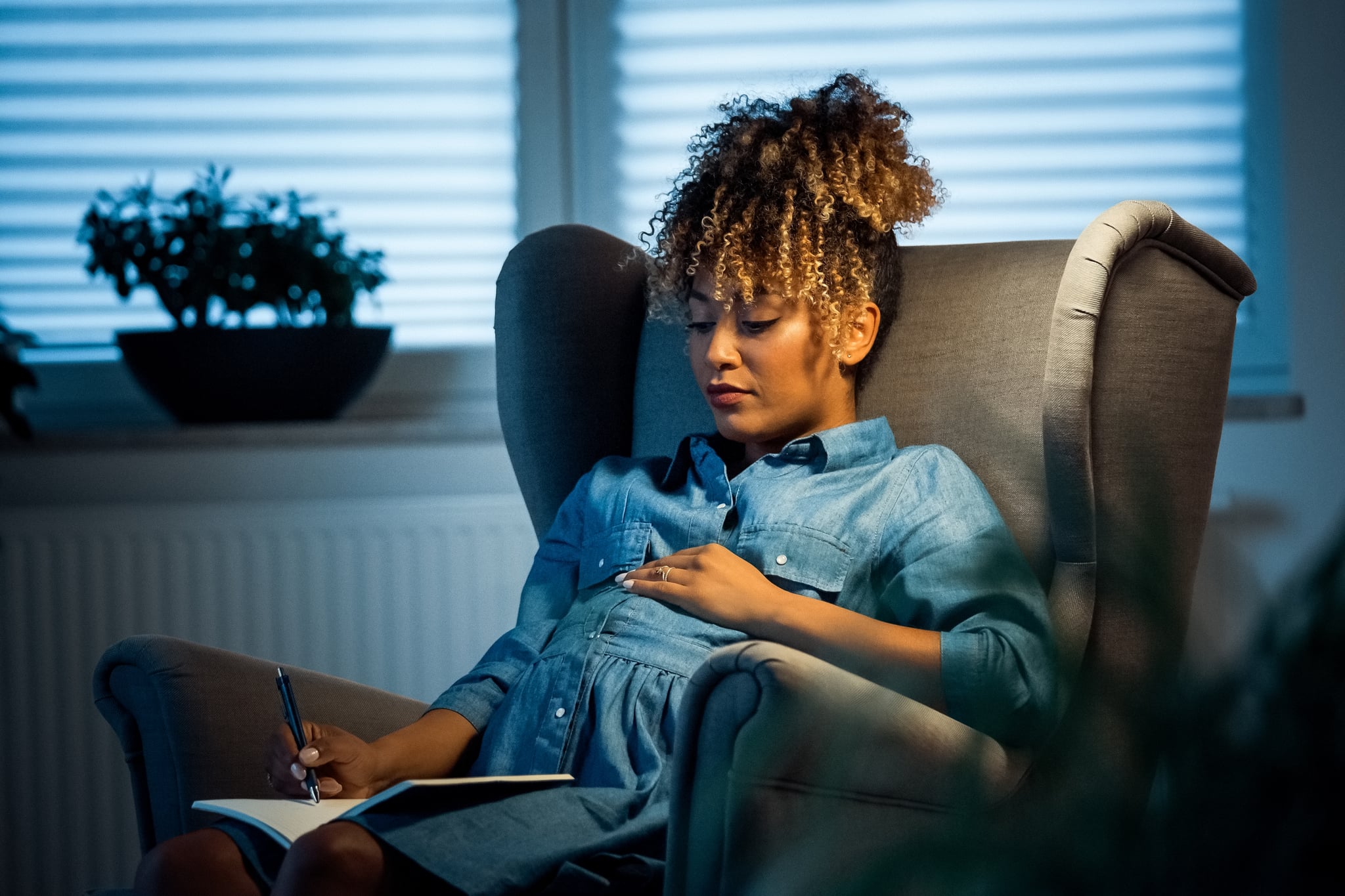 Melatonin can be incredibly useful when you're having trouble sleeping, as long as you're taking a safe dosage. Because many melatonin supplements are larger amounts than you should take, melatonin becomes a tricky topic for one group of people specifically: pregnant women. Melatonin is naturally produced by your body to regulate sleep cycles, but when you're experiencing insomnia, a melatonin supplement can help bring you rest and relaxation. However, for pregnant women experiencing insomnia, melatonin supplements may not be the best option. To find out more on why, we spoke with two ob-gyns to get their takes on it.
What Is Melatonin?
According to Mia Di Julio, MD, ob-gyn at Providence Saint John's Health Center in Santa Monica, CA, "Melatonin is a hormone produced by the pineal gland in the brain and is secreted in a circadian manner, meaning that concentrations are much higher at night. This nocturnal rise in melatonin secretion plays an important role in normal sleep." Your melatonin levels naturally decrease as you age, Dr. Di Julio explained, which is why some people turn to melatonin supplements to help with insomnia as they get older.
Can Pregnant Women Take Melatonin?
There's a bit of a gray area when it comes to melatonin, because it's not necessarily a drug or a hormone, so it's not regulated by the FDA. For that specific reason, Kecia Gaither, MD, MPH, FACOG, double board-certified in ob-gyn and maternal fetal medicine, and director of Perinatal Services at NYC Health + Hospitals in Lincoln, doesn't recommend it. "Melatonin in pregnancy isn't advised at this time — we don't know how the medication will impact fetal development or brain function," she told POPSUGAR.
Dr. Di Julio agreed with Dr. Gaither and suggested pregnant women avoid melatonin until more information is available about possible reactions, especially because your baby relies on your natural melatonin levels while you're pregnant. "There are a few clinical studies on pregnant women that found melatonin supplementation to be risk-free, however, the effects on development are not yet fully understood," she told POPSUGAR.
Are There Alternatives to Melatonin That Might Be Safer?
Dr. Gaither recommended speaking with your doctor if you're experiencing trouble sleeping while pregnant. Your situation and your pregnancy are unique, and your doctor's top priority is keeping you and your baby safe. Together, you can most likely come up with a safer alternative to help you sleep at night. Dr. Gaither noted that alternatives like biofeedback methodologies might be safer — like breathing techniques, for example. Or something as simple as drinking tea before bed could help you and your baby get the rest you need.