9 Kid-Friendly Cooking Shows to Keep Your Little Chefs Entertained For Hours
Cooking shows and competitions are all over streaming services and television programming right now, which we love since whipping up new recipes is our new favorite pastime. If your kids want to hop in the kitchen with you or would like to learn more about different types of cuisine, cooking shows can be a great way to introduce them to new things. Little bakers will love The Great British Baking Show, little science-lovers will enjoy Good Eats, and kids who want more Disney can indulge in Disney Be Our Chef! We've rounded up nine of the best cooking shows for kids and adults to binge together, and who knows, maybe it will help to inspire your next family meal. Click through to see all of the shows and where to watch them!
01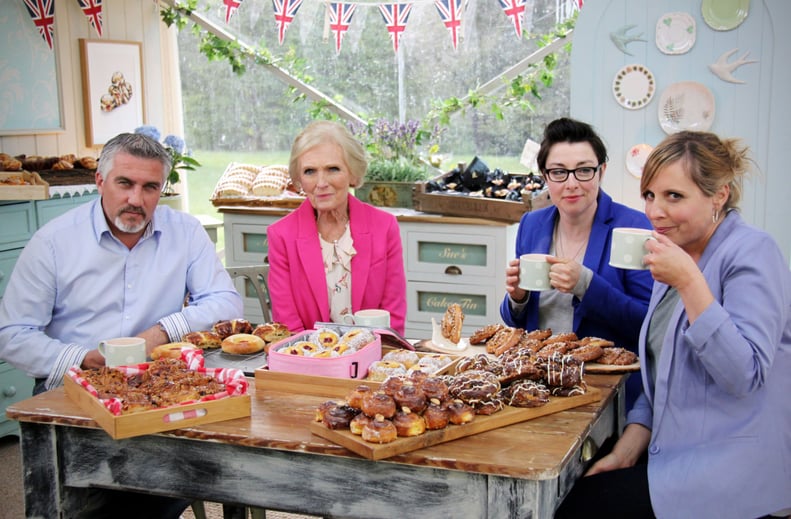 The Great British Baking Show
If your kids are really into baking or seeing other people bake, then The Great British Baking Show is one to binge right now. The show brings together a group of contestants to bake a variety of difficult dishes exactly right, including breads, pastries, and cakes. After you get into this show, your family will be cheering for the people who get the coveted "Hollywood handshake" from judge Paul Hollywood.
02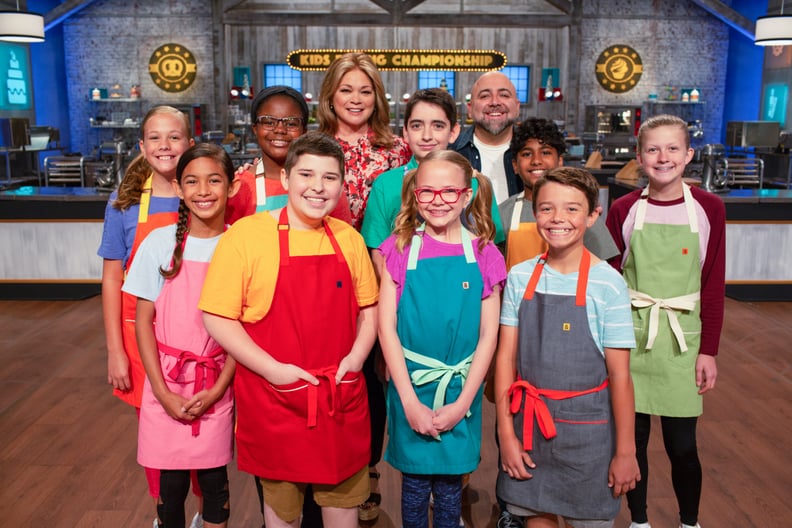 Kids Baking Championship
If your kids are inspired to do things after seeing what other kids their age can accomplish, try tuning in to Kids Baking Championship. Each season bring a group of elementary school-aged kids to bake things like dessert imposters, macarons, towering cakes, and cookies. After watching the episodes, you can even try to look up some of the recipe ideas and make them at home.
03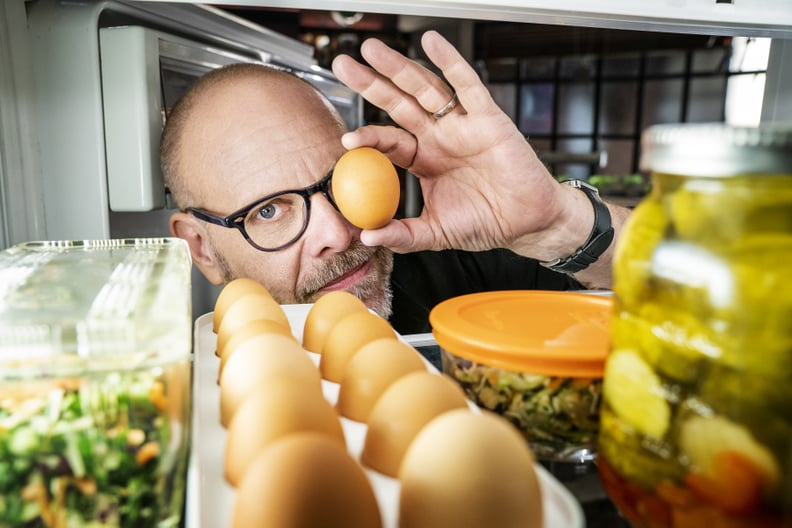 Good Eats
The classic Food Network show Good Eats has been entertaining audiences for years. The cooking show combines science, cooking, puppets, and elaborate diagrams to show how to cook food to get the best results. If your kids are really into science, Good Eats is the show for them.
04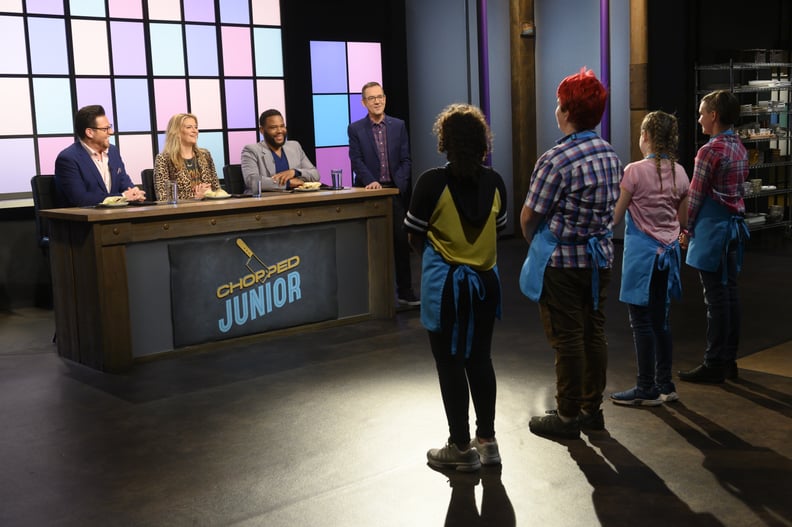 Chopped Junior
Chopped Junior combines the intensity of cooking competitions with the lightheartedness of a kids program. The show starts with four kids who must make a dish with whatever strange, unusual, or downright weird ingredients that are found in their baskets. After each round, one contestant gets "chopped" and isn't allowed to cook anymore. At the final round, one kids is named champion and gets a Chopped chefs coat.
05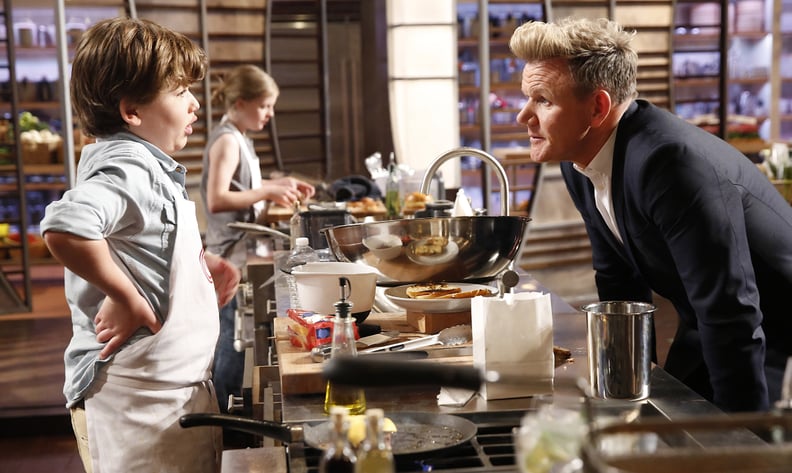 MasterChef Junior
MasterChef Junior is hosted and judged by Gordon Ramsay and a rotating panel of judges like Aaron Sanchez and Christina Tosi. The competition-style show has a large group of kids working to be named the next kids master chef. Throughout the show, you'll see the more kindhearted side of Ramsay as he teaches and mentors each student to be the best chef they can be as an individual, as well as on a team in the kitchen.
06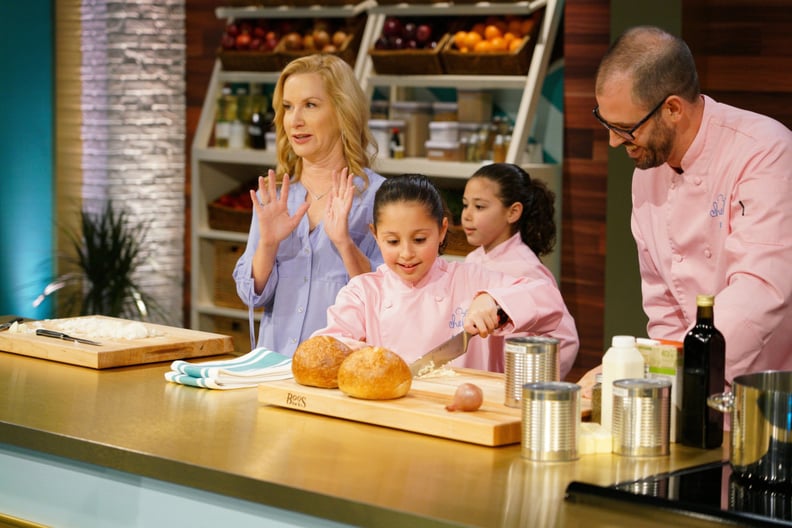 Disney Be Our Chef
For the family that is really into Disney, you might consider streaming Disney Be Our Chef. The cooking competition follows a group of families as they create dishes inspired by Disney films like Cinderella and Big Hero 6, and is hosted by Angela Kinsey of The Office. Each episode features a guest Disney chef judge, and in the end the winning dish will be featured on Disney parks menus around the world.
07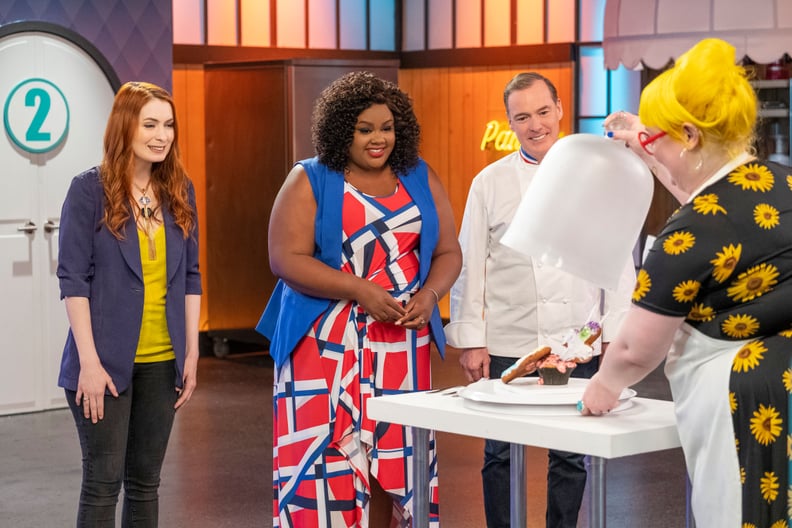 Nailed It!
Nailed It! brings amateur cooks from across the country to try their hand at baking towering cakes, fluffy doughnuts, and other confectionary treats. Much of the time the home cooks try their best, but it's not up to par with professional bakers.
08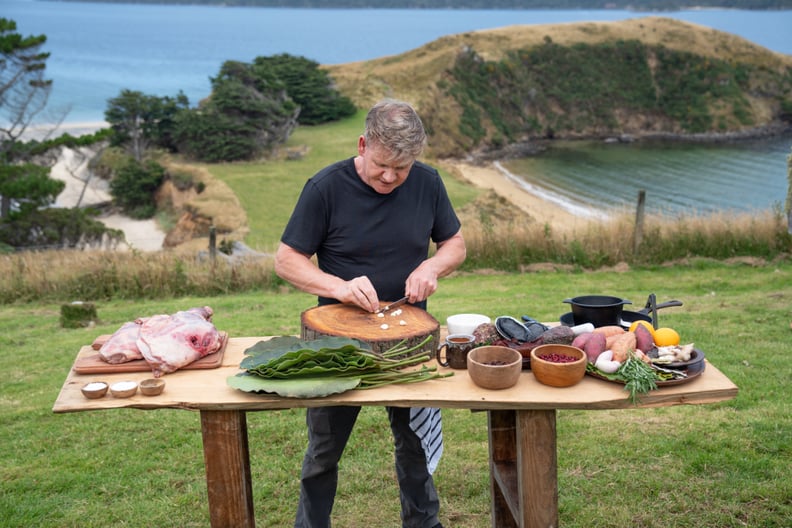 Gordon Ramsay: Uncharted
If your family loves travel and absorbing local cuisine and culture, Gordon Ramsay: Uncharted provides a unique look into some of the most remote villages and cultures in the world. Places Ramsay visits include Peru's Sacred Valley, mountains of Morocco, and the Mekong River in Laos.
09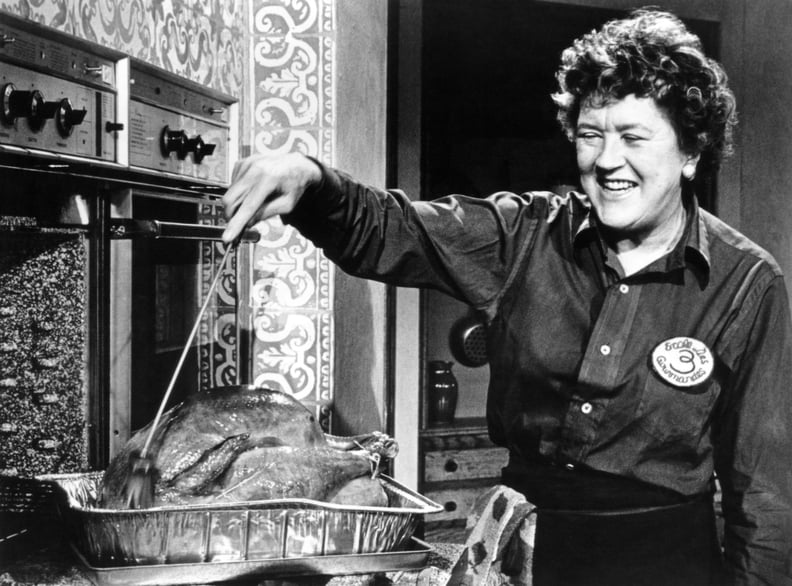 The French Chef
The French Chef, hosted by Julia Child first aired in 1963 and it's been a classic ever since. The show brings cooking to life and doesn't have any of the fancy editing technology that most cooking shows have today. You'll see Child with all of her giggles and flubs which makes her more relatable.