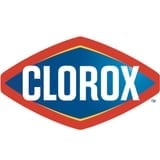 Any other parents out there hanging on by a thread? I don't even know why I ask — I know we're all in the same boat together. As a write this, my son's preschool was closed unexpectedly due to exposure to COVID-19, and tomorrow, the day he can go back to class, the administration is anticipating an early closure due to a snowstorm. Since my husband and I both work from home full-time, we've had to learn to adapt and make the best of situations outside of our control. Part of that is by taking necessary precautions to ensure our family remains safe.
First thing I do is disinfect everything in his backpack with Clorox® Disinfecting Wipes, which kill 99.9 percent of viruses and bacteria (including the virus that causes COVID-19) on hard, nonporous surfaces when used as directed. It just makes me feel better knowing we are doing what we can to dodge this cold and flu season. Next is setting my son up with a few tried-and-true activities to help occupy his time and keep him engaged for as long as possible. So even though I currently have a 3-year-old jumping on my back, a to-do list a mile long, emails that need to be answered, and laundry that needs to be folded, here are some of the easy, kid-friendly activities that have been our saving grace when we need a moment or two.
1. The floor is lava
Ah, an oldie but a goodie. Growing up, I used to pretend the floor was a lake filled with crocodiles, but my husband taught our son this version a few days ago, and it's his favorite game to play right now. Just throw a bunch of pillows, upside-down baskets or pots, and blankets on the floor and instruct your parkour-loving toddler to get from one side of the room to the other without touching the "lava" on the floor. It's a great way to burn some energy before nap time when it's still a little too chilly to play outside.
2. Give them an "assignment"
My son loves feeling helpful, so when he's stuck at home with me unexpectedly during a workday, I try to give him an "assignment" to keep him busy while I take calls or get writing done. I set up his activity table with paper and crayons, and I ask for a specific number of pictures using three colors. Obviously, you can get more creative and specific depending on your child's age, but it's so sweet to see him concentrating so hard on "helping mama."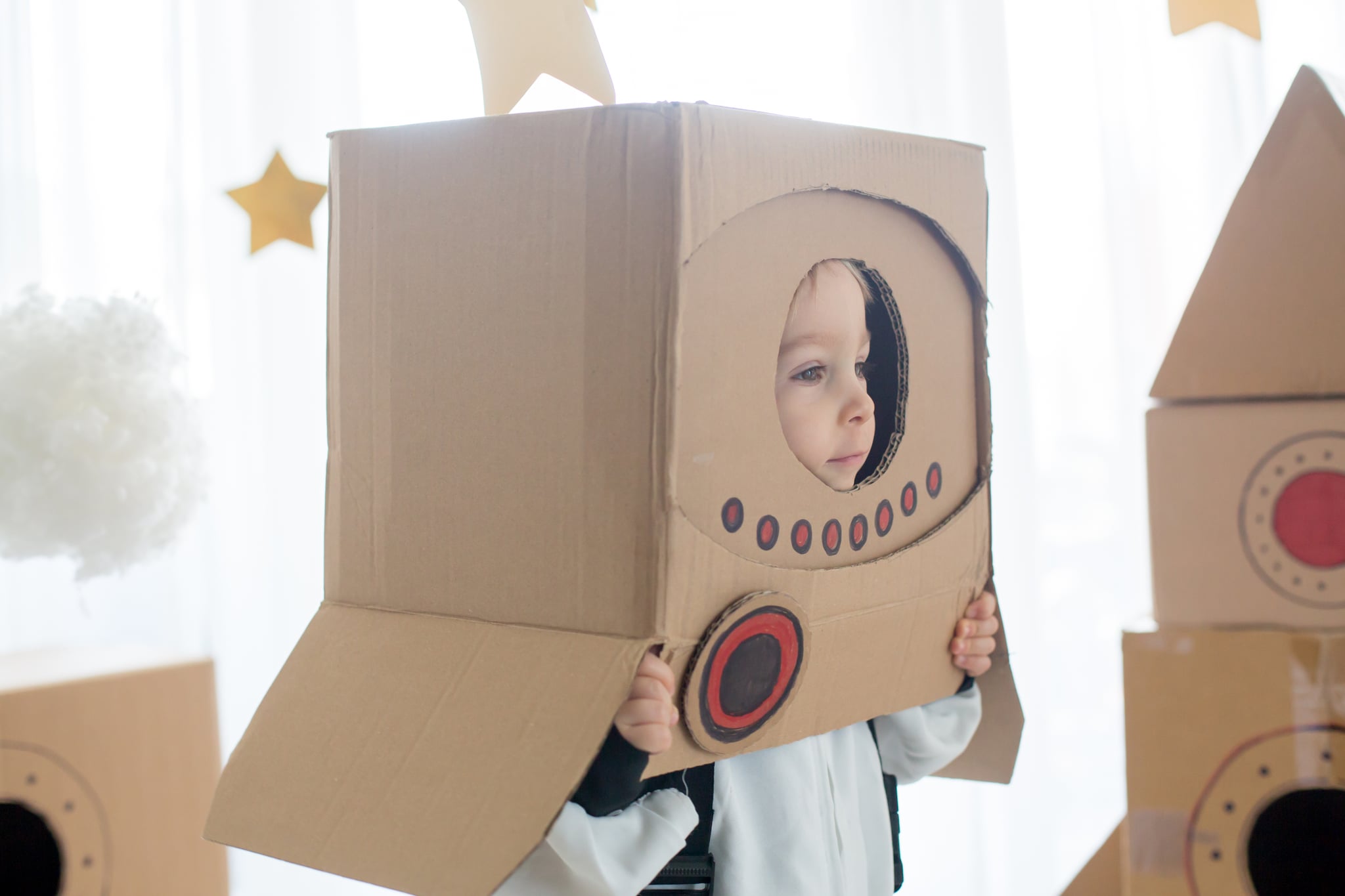 3. Cardboard boxes = endless opportunity
With the amount of online shopping I do, it's no wonder that I have an excess of cardboard boxes at my disposal. It may take a few prompts, but kids end up being able to turn those ugly brown boxes into the most magical things. My son loves to pretend it's a race car, or a house for his dinos, or a TV. If I'm feeling particularly ambitious, I'll lay down some newspaper with watercolor paint, so he can decorate his new "race car" to his heart's content. Just be sure to use Clorox® Clean-Up® Cleaner with Bleach as directed to clean up your counter after your toddler embraces their inner Picasso.
4. Toddler charcuterie board
Having an unexpected coworker at home during the day can lead to a lot of unscheduled interruptions, and I would say 90 percent of those are snack requests. When I know my son is going to be spending the day with me at home, I build a "toddler charcuterie" board after breakfast and leave it out for him in his playroom. I usually include a few yummy treats with healthier options — things like chocolate chip morsels, cucumber slices, cut apples with peanut butter — and by the end of the day, all of it will be gone.
5. Build a reading fort
You can make everyday activities more exciting when they're done inside a fort. I usually help my son set one up after nap time when he's home from preschool, and he loves being able to fill it with his favorite dinos and trucks (he gets extra excited when the cats decide to pay him a visit). We give him a flashlight for reading, and it will usually occupy him for a bit, but I'm not above giving him a tablet for some screen time to prolong the fun. Because, when it comes to an unexpected day at home, anything goes.