How Many Kids Do George and Amal Clooney Have?
Double Trouble! Here's What We Know About George and Amal Clooney's Twins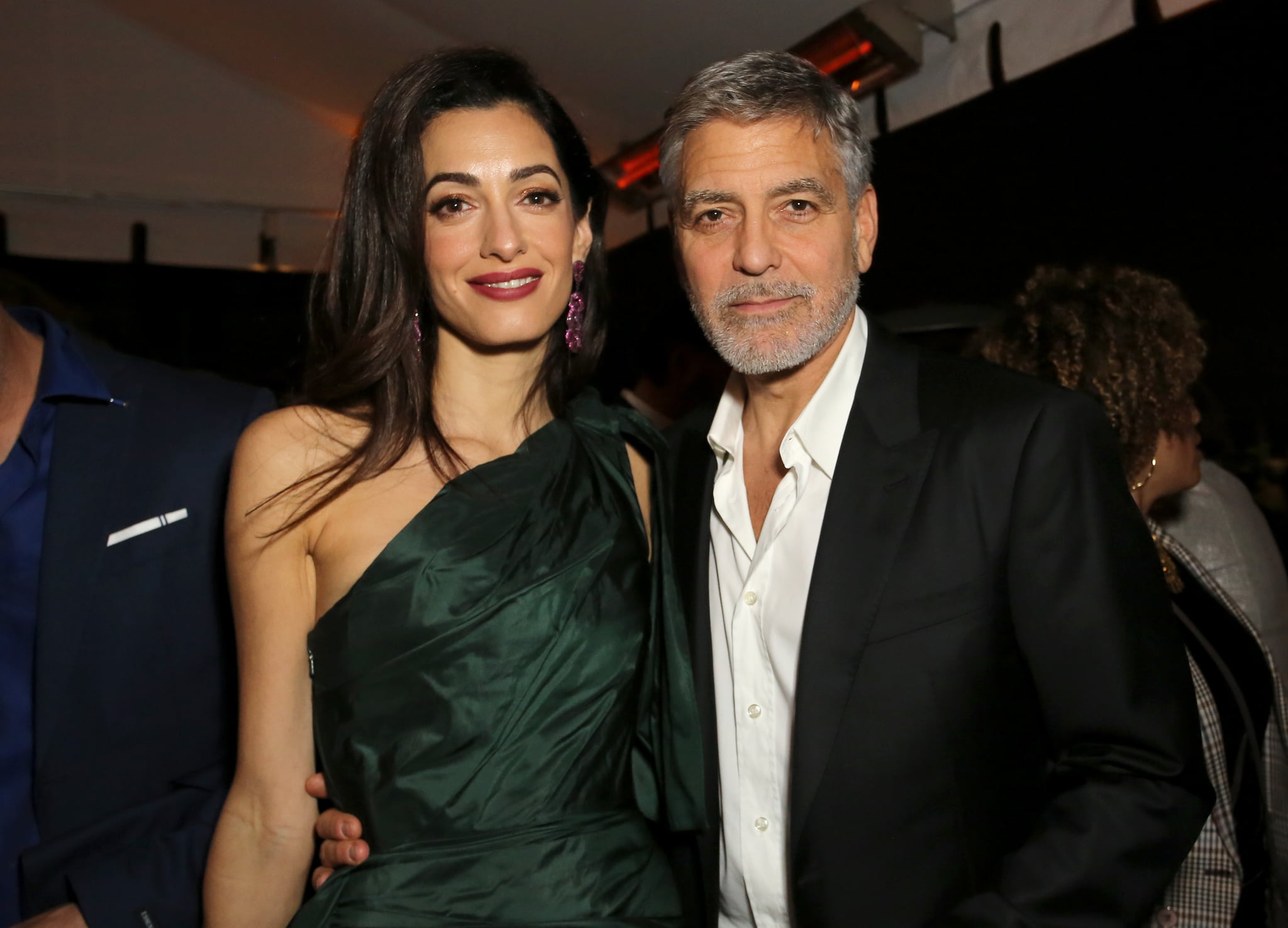 George Clooney was famously one of Hollywood's most eligible bachelors for years. But that all changed when the Oscar winner met and fell hard for his now-wife, high-profile human rights lawyer Amal Clooney (née Alamuddin). Not only is he now a married man, but he's a dad to two kids! The actor and Amal married in 2014 in a ceremony in Venice, Italy, and Amal gave birth to fraternal twins in June 2017. Though known for dozens of films including Ocean's Eleven, Up in the Air, and Gravity (and of course his starring role on ER), George's role as husband and father is the one closest to his heart. "In marriage, and now with the kids, you give away the selfishness of only looking out for yourself," George told People. "It's a wonderful thing. Amal and I talk about it every day. . . . We feel so lucky."
Keep reading to learn what we know about their two children.
Alexander Clooney
George and Amal's son, Alexander, was born June 6, 2017. He was described in a recent GQ profile of his father as having "a mop of brown hair and chaotic teeth." The article went on to say that Alexander "looks like the son of George and Amal Clooney." He also speaks fluent Italian, which George hilariously described as a "really dumb thing," since neither he nor Amal speak the language. He's also a good eater, as George told Jimmy Kimmel: he not only eats Italian food (of course), but vegetables like broccoli and spinach.
Ella Clooney
Twin to Alexander, Ella also was born June 6, 2017. Like her brother, Ella speaks Italian. The twins enjoy reading books with their dad, taking family walks with their dog, and jumping around in their bouncy castle, per People. Though the twins enjoy similar hobbies, George and Amal's daughter is shyer than her brother, the actor said. "Ella is very shy around adults," he told People. "We have a Saint Bernard puppy, Rosie, and she's like 125 lbs. of sheer energy. She got stung by a bee, and now when we walk the dog and hikers go by, Ella kind of hides her face while Alexander walks right up and says, 'Rosie got stung by a bee.' He explains it to every single person."