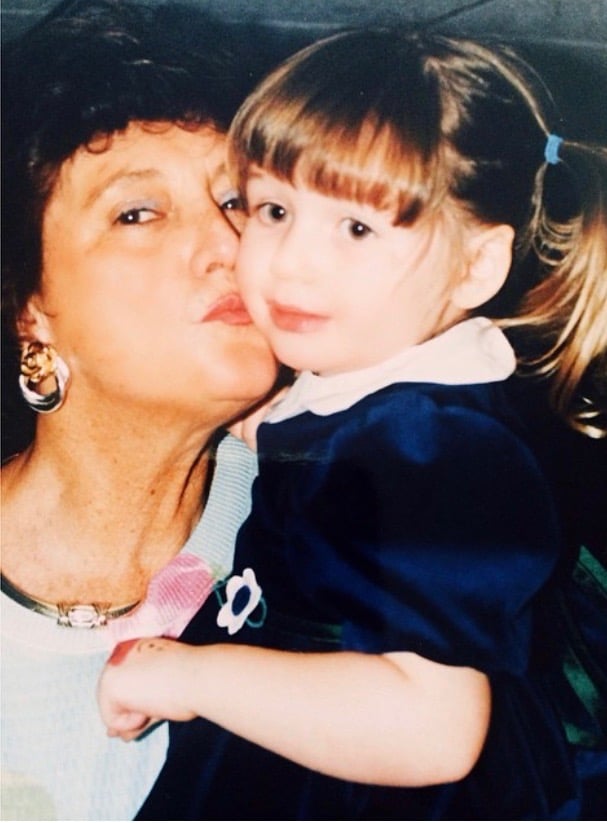 Catherine Sullivan
Catherine Sullivan
A fall changed all of our lives. When I was 4 years old, my grandfather was paralyzed. We were told that he was lucky to be alive, given the amount of time he spent on the ground, unable to move. He was a quadriplegic, meaning that all four of his limbs were left paralyzed. A lot of families could fall apart, but my family came together, literally under one roof.
A few years after the accident, my mom, who was single and working, decided to invite her parents to come live with us. This also meant making the entire house accessible. So our little family of three (my mom, sister, and I) quickly became five. Over the years, especially in my teens, it wasn't always easy having a grandmother around who we referred to as the hawk, as she carefully watched our every move. However, I could not be more thankful that I was able to spend an enormous amount of time with two of my favorite people.
My grandmother, known as GG (for greatest grandmother) because she thought being called grandmother aged her, is truly one of a kind. She is the first person to want to go on the "Rock 'n' Roller" coaster at Disney, play doubles in tennis, or start some new kind of adventure. Whenever I run into someone I know, the first person they ask about is always GG.
Before the accident, she was super involved in our lives, as she lived right around the corner and helped babysit sometimes, but I am doubtful that she would have become like a second mom if she didn't move in. She attended every single track meet, basketball game, lacrosse tournament, or dance or equestrian competition. Just in case you have never attended an equestrian competition, the days can be over 12 hours long, and for some reason it's always either 100 degrees or pouring rain, but GG never missed a single one. She would get up before the sun and drive me with my mom to cheer me on. That's just the way she was — ultra supportive, no matter what.
Once I left home to go to college, I always looked forward to the weekends where my favorite dynamic duo, GG and my mom, came to town. Their visits were filled with lots of great food and laughs, whether it was just the three of us or my friends tagged along. At one dinner with my roommate, my grandmother was wearing one of her matching clothing sets and snuck her little teacup Maltese into the restaurant, who started barking when the entrees came out. But that was classic GG. By the end of the visit, the two of them always made me feel like I was at home, when in reality home was over 800 miles away.
It was truly one of the best decisions that my mom ever made by having them come live with us. Between eating together every Sunday night, having the biggest support team on the sidelines of any game, or just being able to go into their rooms and chat, it was an amazing experience. GG showered me with more love than I thought possible. That's why I say GG is not only my greatest grandmother, but also the greatest second mom and friend I could possibly ask for.