Immigrant Children Can't Enter US Due to COVID-19 Policies
COVID-19 Policies Are Putting Children Traveling Alone to the US Border in More Danger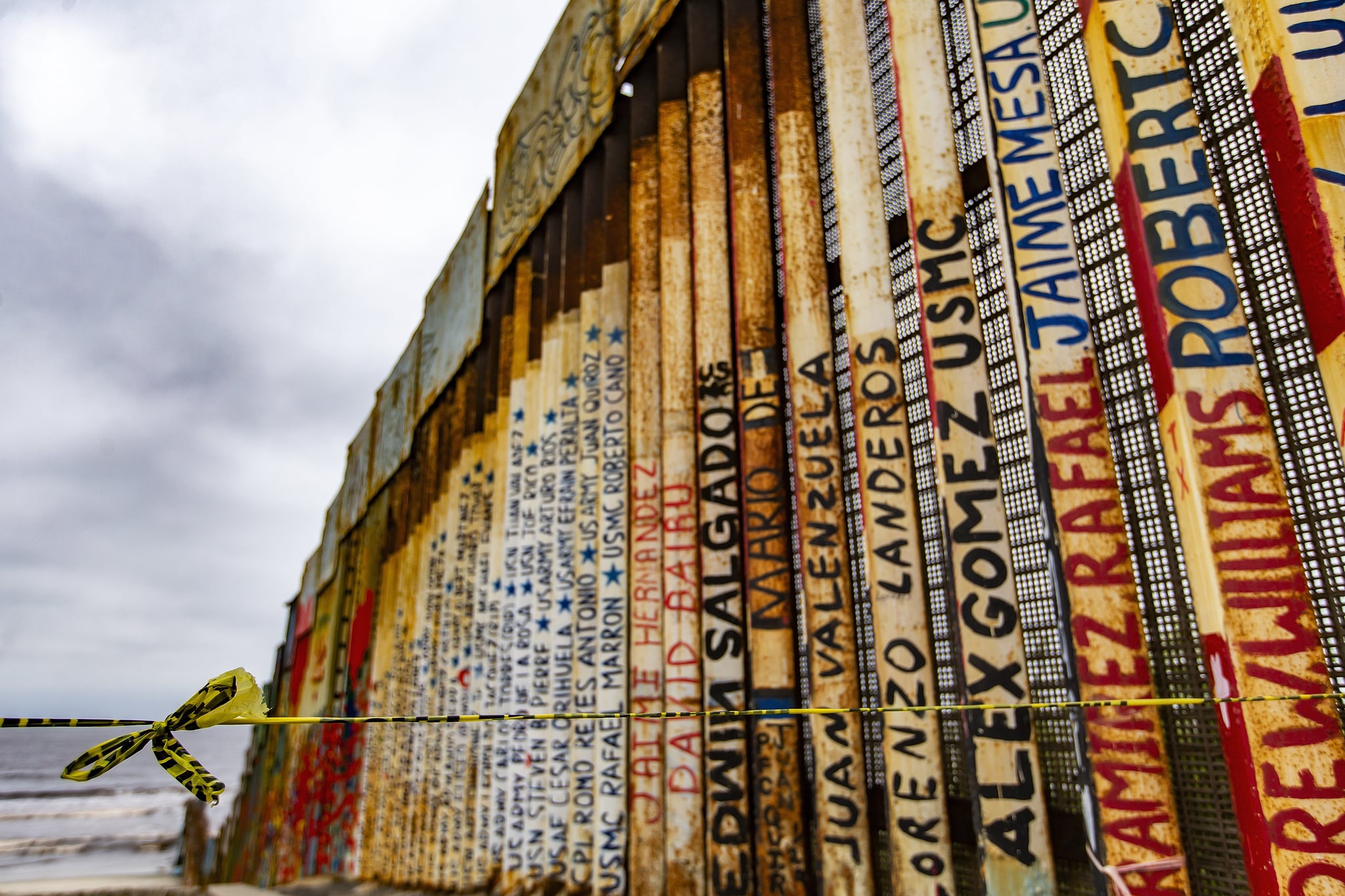 Jennifer Podkul is the Vice President for Policy and Advocacy at Kids in Need of Defense (KIND), which offers legal support to children immigrating to the United States alone.
Imagine that brutal gangs and other criminal groups have overrun your community. They use violence, including gender-based violence, to control and force people to do their bidding. They target young people for forced recruitment into their gangs or to become a gang member's "girlfriend." If you refuse, brutal violence and even death follow. The police do little or nothing to combat the violence. They are also scared of these groups and at times even working with them. One day, the gangs start coming for you. Hiding or moving away is not an option. The gangs control many areas of the country and have ways to find you, wherever you go. What would you do? Likely what thousands of children and young people in Central America have done in growing numbers over the years — flee your country and come to the United States to seek safety and try to save your life.
The Trump administration used the COVID-19 pandemic to essentially halt immigration into the US and to eviscerate protections for immigrant and refugee children and families seeking safety here.
For many years, the United States has had laws and processes in place that allow those children and teens fleeing persecution or abuse, abandonment, or neglect to come to the border to apply for asylum or Special Immigrant Juvenile Status. It's a difficult and rigorous process — children who come alone to the US border are particularly vulnerable, and the law recognizes that. It mandates that they be placed into the care and custody of the US Department of Health and Human Services until a sponsor can be found to care for them while they go through the immigration court process..
As of March 2020, those processes are no longer available to children. That's when the Trump administration used the COVID-19 pandemic to essentially halt immigration into the United States and to eviscerate protections for immigrant and refugee children and families seeking safety here.
How Is COVID-19 Affecting Children Seeking Safety at the US Border?
As a lawyer who has represented children who come alone to the United States and now as an advocate working to protect their basic rights and safety, I am appalled by how the current administration is cynically using a public health emergency to further its goal of ending the country's asylum system and placing children and families' lives in even more danger.
The administration is using a 1944 public health law to close the border to those seeking protection and expel tens of thousands of people seeking safety — including more than 2,000 children who came alone to the United States.
The administration, working through the Centers For Disease Control and Prevention (CDC), is using a 1944 public health law to close the border to those seeking protection and expel tens of thousands of people seeking safety — including more than 2,000 children who came alone to the United States — into dangerous border towns in Mexico. This policy denies these immigrants the chance to seek US protection.
The policy has left many experts crying foul, including two dozen health experts at public health schools nationwide, who denounced the border closure in a letter to the US Department of Health and Human Services, saying: "The nation's public health laws should not be used as a pretext for overriding humanitarian laws and treaties that provide life-saving protections to refugees seeking asylum and unaccompanied children."
What Is Happening to Children Reaching the Border Alone?
Here is what is keeping me up at night: The administration is not only pushing families who make it to the border into towns in Mexico where violence, kidnapping, and exploitation are rampant, they are also sending children who made that journey alone back with adults who the child may not know. These adults are not being screened by US officials to determine if they are a potential risk to the child for abuse, human trafficking, or exploitation.
The Trump administration's expulsions are incredibly dangerous to children and also violate the law. The Trafficking Victims Protection Reauthorization Act (TVPRA) of 2008 mandates that US officials at the border screen children who arrive alone to determine if they are victims of trafficking or at risk of trafficking, or if they fear returning to their home countries. The law recognizes the unique vulnerabilities of children alone and its provisions try to ensure that the United States does not return them to harm.
Additionally, under other binding domestic and international law — including Section 208 of our Immigration and Nationality Act and Article 33 of the 1951 Refugee Convention — the United States must provide all asylum seekers a fair opportunity to pursue protection on our soil and must refrain from returning those individuals to harm.
Although the recent CDC order allows for humanitarian exceptions, they are rarely given. For example, at KIND, we heard about a case where a girl from Guatemala fled to the US border with her baby to escape a rapist who threatened to "make her disappear" because she reported the rape. Three days after presenting themselves at the border, the girl and her baby were put on a plane and sent back. We may never know what happened to them.
Incredibly, truck drivers are exempt from the CDC order that prevents crossings at the border, as are shoppers who cross daily to make purchases, a common practice. But countless others, including this child survivor of rape and her baby, were turned away even though they are children fleeing alone for their lives. How can we let this happen?
If this isn't bad enough, the Department of Homeland Security (DHS) is also fast-tracking the deportation of children who came to the United States alone, depriving them of the ability to explain to an immigration judge why they came into the country. DHS is particularly targeting children who have been placed in the so-called Migrant Protection Protocols (MPP), in which immigrants are forced to wait in dangerous conditions in Mexico while the United States processes their immigration case. These children were often placed in MPP in Mexico with their family, then later re-entered the United States alone. At KIND, where I oversee policy and advocacy, we're working on a number of cases, for example, in which children's parents disappeared after leaving to look for work for the day while waiting in Mexico, and the children returned to the US border not knowing what else to do.
Are Families Being Separated at the Border?
Today the DHS is forcing parents that have their children with them in immigration detention [...] to choose between keeping their family together — where COVID-19 cases are increasing — or allowing their children to be taken from them.
The Trump Administration is also cruelly using the COVID-19 pandemic to increase family separations — the egregious practice in which immigrant children are forcibly taken from their parents that temporarily became policy due to an executive order in 2018. Thousands of children were separated, causing unimaginable suffering. Hundreds of kids still remain separated from their parents. KIND is still working on many of these cases to this day and sees the trauma the separations have caused. In one case, a young client refused to talk. In another case, the separated child could only cry. Our youngest client was 4 months old when separated from his mother and 6 months old when we represented him in court.
While public outrage halted the practice of family separations for a while, today the DHS is forcing parents to make an impossible choice. They can choose to keep their family together in detention — where COVID-19 cases are increasing — while they wait for their case to be heard, or they can allow their children to be taken from them, put in separate custody for unaccompanied children, and placed with a sponsor. As a parent, I cannot even imagine the agony these families must be enduring, trying to figure out what is best for their children.
Are These Guidelines Necessary Due to the COVID-19 Pandemic?
None of these practices need to be happening, however. The Trump administration can at any time change its policies, follow the law, and do the following to guarantee the safety of these children while still following medical guidance on ensuring the health of our country:
Exempt unaccompanied children from the border closure and ensure that they are processed safely, in accordance with public health guidance, and not left in terrible danger.
Halt fast-track deportations that are denying unaccompanied children in the United States a full and fair court hearing and make sure every child has a lawyer to accompany them through the court process.
Release detained families together, and never again separate families.
After years of failed attempts to close US borders to the most vulnerable just to fulfill a political goal, the Trump Administration has finally found its false pretext in COVID-19. During a profoundly challenging time for our nation and world, American policy should be guided by science, law, and our common humanity. During ordinary times, it is important that America adhere to the rule of law. During extraordinary times, it is paramount.
If we abandon these children and families now, we abandon our nation's core values as a refuge of the oppressed and consign many children to all but certain death at the hands of their persecutors. We must use our collective voice to tell the administration that we will no longer stand for these dangerous policies that risk people's lives and the foundation upon which this country was built.