J Lo and ARod's Easter Egg Hunt For Their Kids Was So Intense, There Were Eggs in the Pool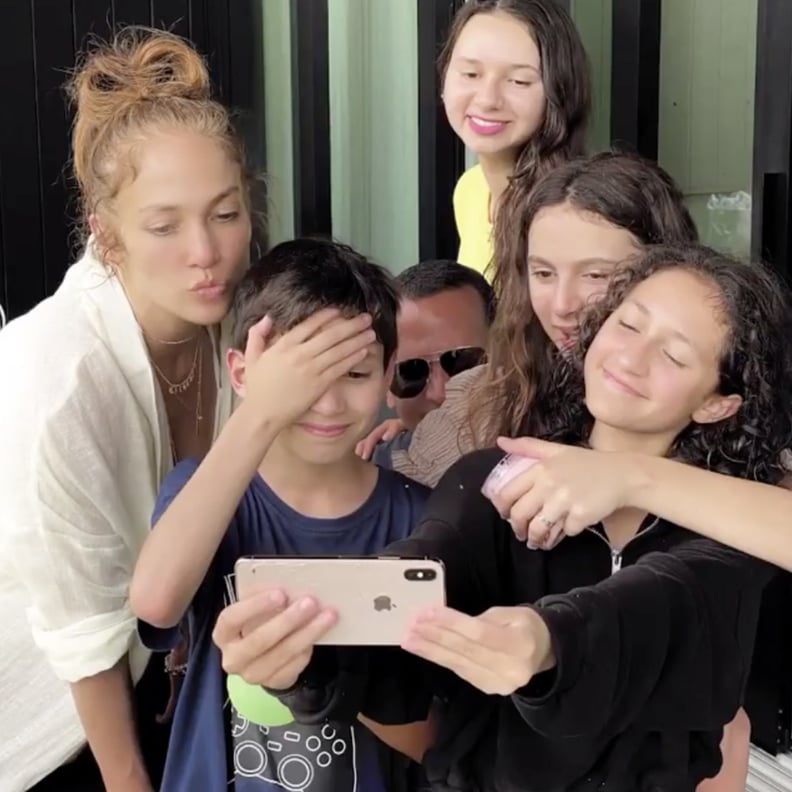 Jennifer Lopez and Alex Rodriguez sure know how to make a holiday special. On Easter Sunday, the adorable blended family had a day full of surprises. Not only did Jennifer put together an incredible Easter egg hunt for their four kids while head to toe in Monday Swimwear, but it was so intense, the kids were running after each other and even jumping into the pool to find eggs. It was every man for himself for Alex's girls, Natasha and Ella, and Jennifer's twins, Emme and Max, but ultimately Ella won the hunt with 10 eggs. It looks like she inherited her dad's competitive spirit!
Alex shared a video of the over-the-top activity, and we're applauding the dedication. We're also absolutely impressed with the presents the kids received — including a big package from Kylie Cosmetics.
Over the last few weeks, the family have been distancing at home together, enjoying athletic weekends with baseball practice, volleyball games, and now a competitive Easter egg hunt. Between all the bonding activities, Jennifer admitted that her biggest challenge is homeschooling. "Honestly, I think we're all like, what is this? I'm not a teacher, and also, have you seen the math that they make the kids do now? It's a new math," she said during an interview with Ellen DeGeneres.
Check out the video to see how Jennifer and Alex's family made the most of Easter during this unique time. It might even inspire an at-home treasure hunt for your family!