2 Little Girls Stylishly Re-Created the Outfits of Inspiring Women, Including Lupita Nyong'o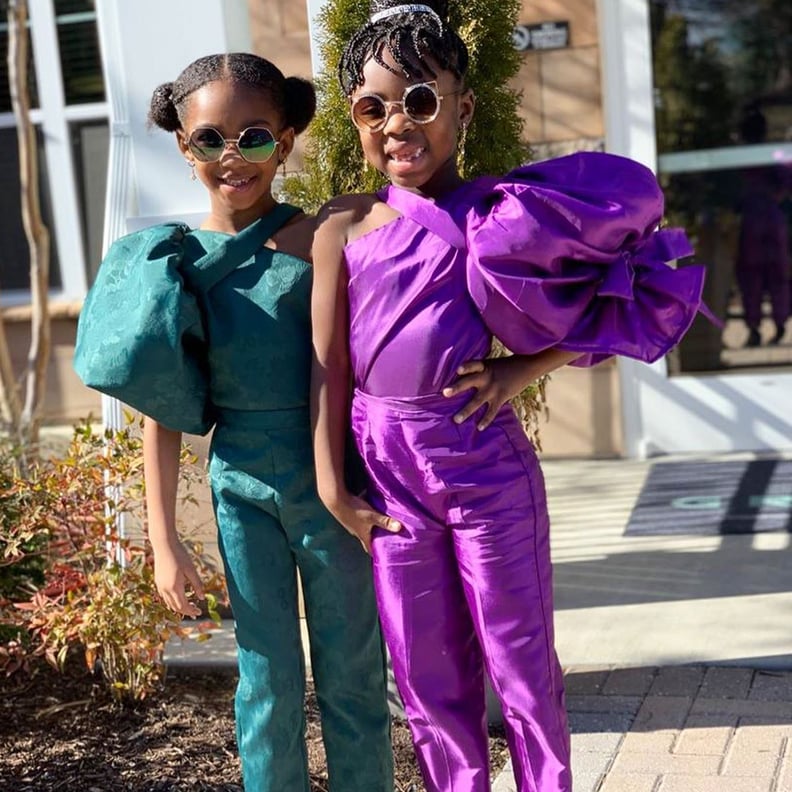 In honor of International Women's Day on March 8, 6-year-old Leah-Victoria Omishore (purple) and her friend Blessing (green) decided to dress up as two of the women who inspire them most: Lupita Nyong'o and Americanah author Chimamanda Ngozi Adichie.
"On behalf of mini Lupita and mini Chimamanda, I want to say a big thank you to everyone for the love and support on my last two posts," wrote Leah-Victoriah's mom Funke Mapaderun, who handmade each stunning pantsuit out of curtains she bought at a thrift store. "I definitely had the perfect girls to model/accomplish my mission. The girls had so much fun playing Chimamanda and Lupita and were so excited to see their pictures when we were done."
Lupita, who was wearing a Imad Eduso Tiffany Pants Set ($185) in her original photo, was so impressed when she saw Leah-Victoria and Blessing's outfits that she had to post the pictures on her own Instagram account. "Nailed it!! So adorable," the Sulwe author captioned her post sharing their amazing looks. Lupita also shared videos of the girls strutting their stuff and cheers-ing to a job well done. "Here's to strong women," Funke added. "May we know them. May we be them. May we raise them. Happy International Women's Day!" Keep scrolling to see their spot-on outfits compared to the originals ahead, and prepare to do a total double take.