Kylie Jenner has had a platform since she was 9 years old with the airing of her family television show "Keeping Up With the Kardashians" in 2007. Throughout the years, Jenner has used her voice to discuss everything from beauty standards to raising her kids in the spotlight. But lately, the 25-year-old reality-TV star has been opening up about the unrealistic expectations of postpartum life.
The mom of two shares daughter Stormi Webster, 5, and son Aire, 2, with Travis Scott but has made an effort to keep both of them out of the public eye (until recently). Instead, Jenner has focused on sharing her postpartum experience to her almost 400 million followers on Instagram. From offering personal advice on postpartum depression to sharing her low-impact postpartum workouts, the business mogul has been an open book on all things motherhood.

Ahead is a roundup of all the ways Jenner has brought postpartum life to pop culture and, by doing so, helped normalize the ever-changing relationship we have with our bodies.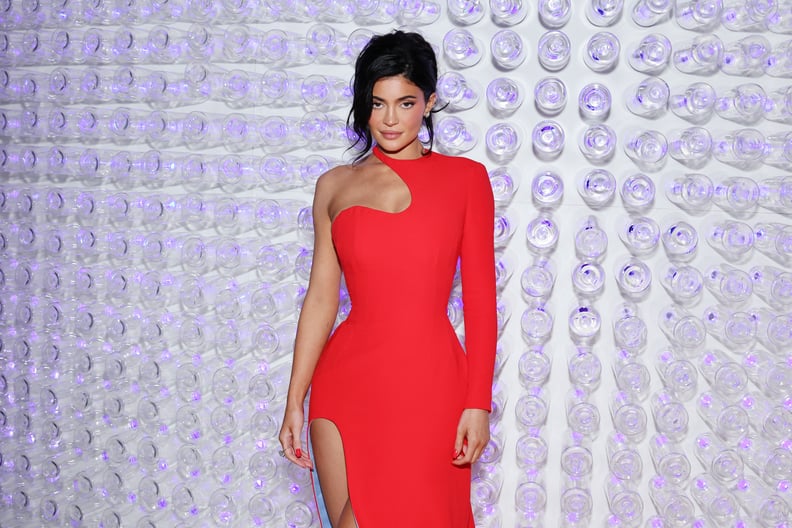 When Kylie Jenner Spoke Up About Postpartum Depression
Jenner experienced postpartum depression with both her children. Her advice? "Stay inside that moment, even if it is painful," the 25-year-old shared in her March 2023 issue cover interview with Vanity Fair Italia. "My advice is to live through that transition, without fear of the aftermath. The risk is to miss all the most beautiful things of motherhood as well," Jenner added. "Live all the emotions of that moment to the fullest."
She also acknowledged that every pregnancy is different — even between children — so naturally, you will feel different, too. "I know, in those moments you think that it will never pass, that your body will never be the same as before, that you will never be the same," she continued. "That's not true: the hormones, the emotions at that stage are much, much more powerful and bigger than you."
When Kylie Jenner Explained the "Baby Blues" on Reality TV
In the last season of Hulu show "The Kardashians," Jenner spoke with her sister Kendall about her mental health roughly a month after giving birth to her son.
Kendall asked, "How are you? How's the baby?," to which Jenner candidly replied, "It's been really hard for me." She went on to describe crying nonstop for the first few weeks postpartum to the point where she'd experience crippling headaches. "It's just the baby blues, and then it kinda goes away."
She even went out of her way to describe the difference between the baby blues and postpartum depression, which is mainly that the former only lasts about six weeks. "After about six weeks, I started to feel better, but I definitely had the case of the blues."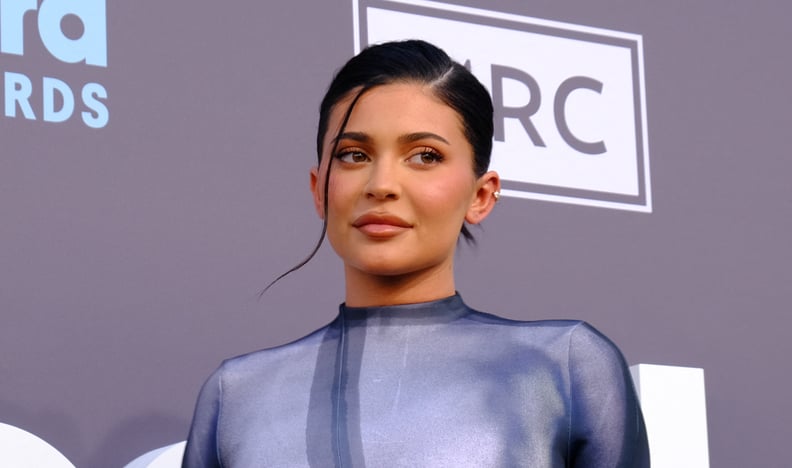 When Kylie Jenner Shared a Photo of Her Postpartum Stomach
After giving birth to her son, Jenner spoke candidly in an Instagram Story about the difference between pregnancies. "This experience for me personally has been a little harder than with my daughter," she said at the time. "It's not easy mentally, physically, spiritually, it's just crazy."
She also admitted to feeling the pressure to snap back despite making "a whole human" inside her body. "I didn't just want to get back to life without saying that because I think we can look on the internet — for other moms going through it right now — we can go on the internet, and it might look a lot easier for other people, and put the pressure on us, but it hasn't been easy for me either."
She followed her remarks with a photo of her postpartum stomach a few days later. Fans commended her for "normalizing normal bodies."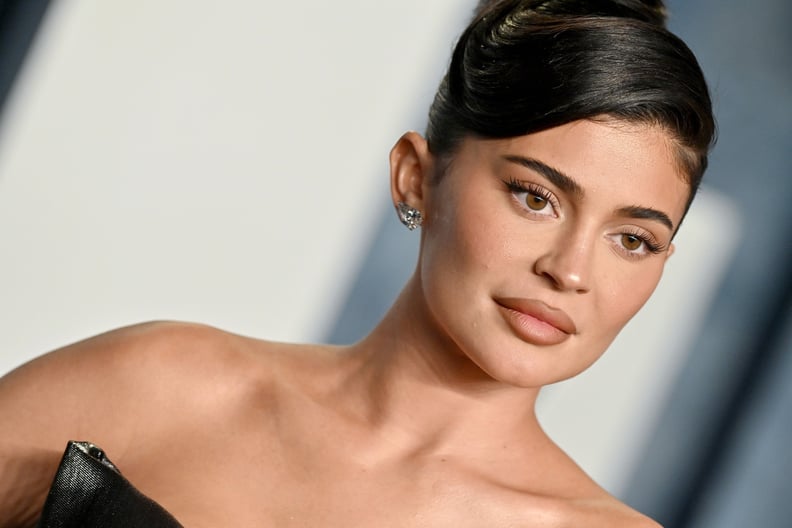 When Kylie Jenner Said Motherhood Makes Her "Less Selfish"
In an interview with her sister Kim Kardashian for the Evening Standard in 2018, Jenner discussed how becoming a first-time mother was an ongoing learning experience that's made her a "less selfish" version of herself.
"Everyone says you change completely when you become a mom, but I really feel the same, just better," Jenner shared. "I actually enjoy changing diapers," the mogul added.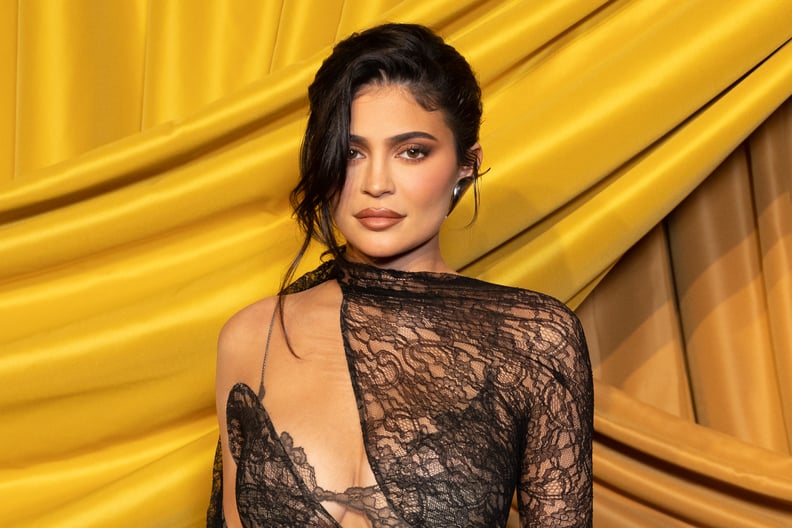 When Kylie Jenner Shared Her Postpartum Fitness Routine
In April 2022, Jenner shared that her postpartum fitness routine included walking and Pilates. Around four months after giving birth to her second child, Jenner wrote in an Instagram Story that she was experiencing "tons of back and knee pain," which would explain the low-impact workout.
"[The pain] slows down my workouts," Jenner explained in the Story, which featured a boomerang of her walking on a treadmill. But, Jenner added, she's "on a mission to get strong again." Another slide showing off her matching Alo shorts-and-sports-bra set featured the caption "NO DAYS OFF!"