Every editorial product is independently selected by our editors. If you buy something through our links, we may earn commission.
Calling all fans of Toy Story, Onward, and Monsters, Inc!: a brand-new Pixar-themed edition of Monopoly is hitting the shelves, and we have a feeling your kids are gonna love it!
Designed for players ages 8 and up, families will make their way around the game board by snagging properties like Nemo's Anemone and Andy's Room.
Players also get to choose between various Pixar-inspired pieces, like the house from Up or the animation studio's famous desk lamp, Luxo Jr. Keep reading to get a look at Pixar's new spin on the classic board game and to preorder Monopoly: Pixar Edition for your squad ahead of its Nov. 9 release.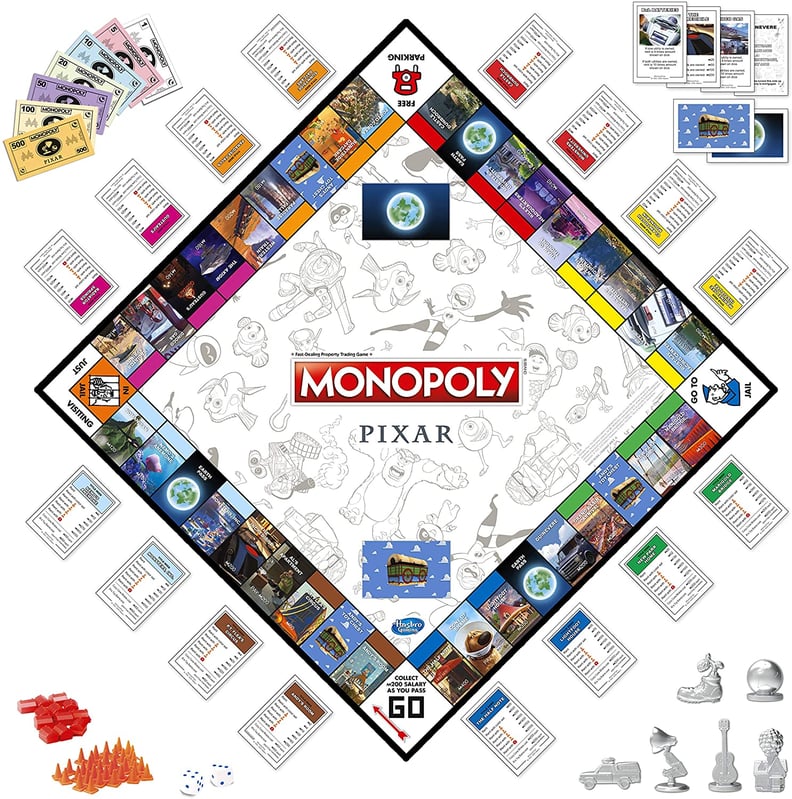 Monopoly: Pixar Edition Board Game