What to Know About Monsters at Work Series | Parents' Guide
What to Know Before Watching Disney+'s Monsters at Work Series With Your Kids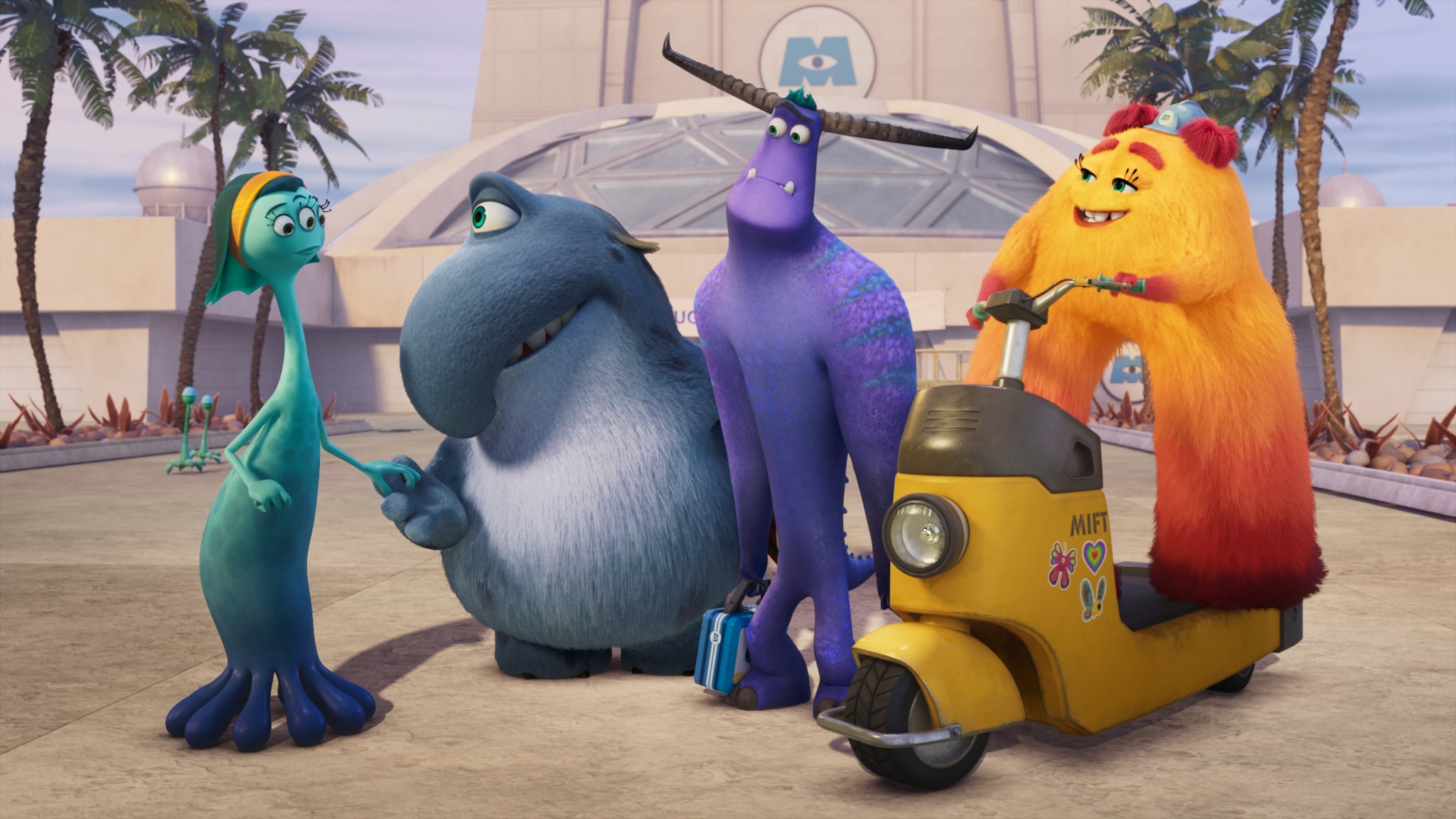 The Scarers — erm, Jokesters — of Monsters, Inc. are back! Disney Pixar's newest Disney+-exclusive series, Monsters at Work, began streaming on July 7, and despite the 20-year gap between the show and Monsters, Inc., not much has changed (except for everything that Monsters Incorporated stands for, that is!). Picking up literally right where Monsters, Inc. left off, Tylor Tuskman, who just graduated top of his Monsters University School of Scaring class, is starting his first day as a Scarer at Monsters, Inc. He learns quickly, however, that Sulley and the other Scarers no longer scare children to power Monstropolis, but seek to make them laugh instead. Spoiler: it's going to take some of these monsters time to adjust!
If you've watched Monsters, Inc. and Monsters University with your kids, then you'll know exactly what to expect from Monsters at Work, as it has a similar silly vibe. If you need more information before pressing play with your toddlers and young kids, keep reading to see what we've noted about the first couple episodes of the series ahead of watching it on Disney+.
What to Know About Monsters at Work Before Watching With Kids
There's no shortage of chaos around Monsters, Inc., which can result in some perilous and violent situations. It's all in good fun and usually comedic, but there are plenty of situations in which characters are in danger, whether they are hanging onto a child's door spinning many feet in the air or dodging exploding scream tanks that are flying all across the Laugh Floor.
Tylor puts down the other members of MIFT. When Tylor learns that there are no more scaring positions, he's reassigned to the Monsters, Inc. Facilities Team (MIFT), which is comprised of a group of overexcited monsters who love their jobs. Tylor, however, is initially unconvinced by their friendliness and has an air of superiority that leads him to make fun of his coworkers. It's mean-spirited, but definitely fleeting, as Tylor soon realizes the value in being on a team with his new friends.
There's some light language. The monsters call each other names here and there, there are words like "butt" used for comedic purposes, and there's a "We're screwed" right in the beginning of the very first episode. But that appears to be as serious as it gets, at least in the first two episodes.