As POPSUGAR editors, we independently select and write about stuff we love and think you'll like too. If you buy a product we have recommended, we may receive affiliate commission, which in turn supports our work.
Since the pandemic, our family has become avid hikers. My kids (ages 6 and 8) love getting immersed in nature by finding frogs in muddy ponds, climbing boulders and old pine trees, and seeing how many miles they can go on a trail. While these experiences have taught my kids so much and created many memories, the shoes they wore quickly became a problem. But after some trial and error, I found them the perfect hiking boots with Northside.
When the kids and I first started hiking, they really loved it, but often, our adventures would have to be cut short because of the shoes they chose to wear. You see, my kids really like to dive right into nature: that's code for they love dirt. So, if they wore sneakers, their feet got soaked after stepping in the pond to pick up a crayfish. Then we'd have to turn around and head home. If they chose rain or snow boots, they weren't comfortable enough for their little feet. Either blisters formed or they were just too bulky, which made them tired. Whining ensued right away, so I knew I had to try to find some quality hiking boots.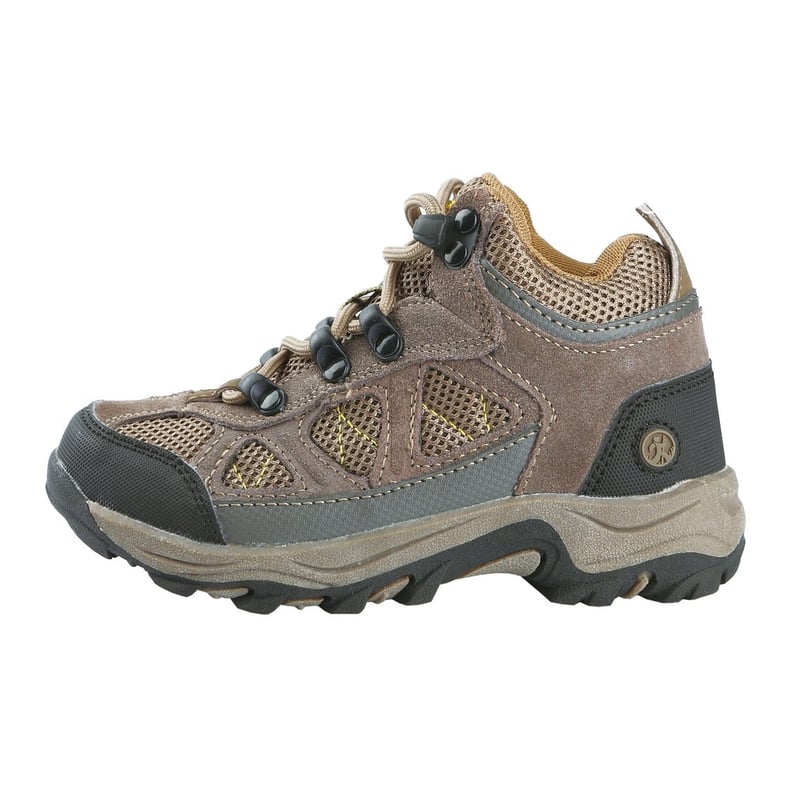 At first, I bought the cheapest boots out there. I didn't want to spend a lot of money on my kids' growing feet. Well, I got what I paid for. These options turned out to be even worse than their sneakers or boots, because they either fell apart immediately or were just too uncomfortable for my kids. So, one day, we strolled into an outdoors store and saw a couple pairs of the Northside Kids Caldera Jr Mid Hiking Boot ($40).
I could tell right away they were quality. They were sturdy, but light. And they were well-made too. Before flipping over the boot to look at the price tag, I thought they were too good to be true. But instead of seeing a ridiculous number, I was quite happy to see they were reasonable. I spent under $50 on my kids' new hiking boots, and they've put in many miles since. They're worth every penny.
These boots keep their feet dry, and they are light enough not to wear them down during any and all outside adventures. They can step right into a creek and continue hiking for miles after that. Northside also has outdoor shoes for all of the seasons as well. Oh, and they have adult hiking boots, which are much more affordable than their leading competitors. If you're sick of your kids whining about their feet on hikes, check out Northside, and you won't be disappointed.