The Pressure of Breastfeeding Affects Mental Health
New Stats Reveal How Few Moms Exclusively Breastfeed — Why Is No One Talking About This?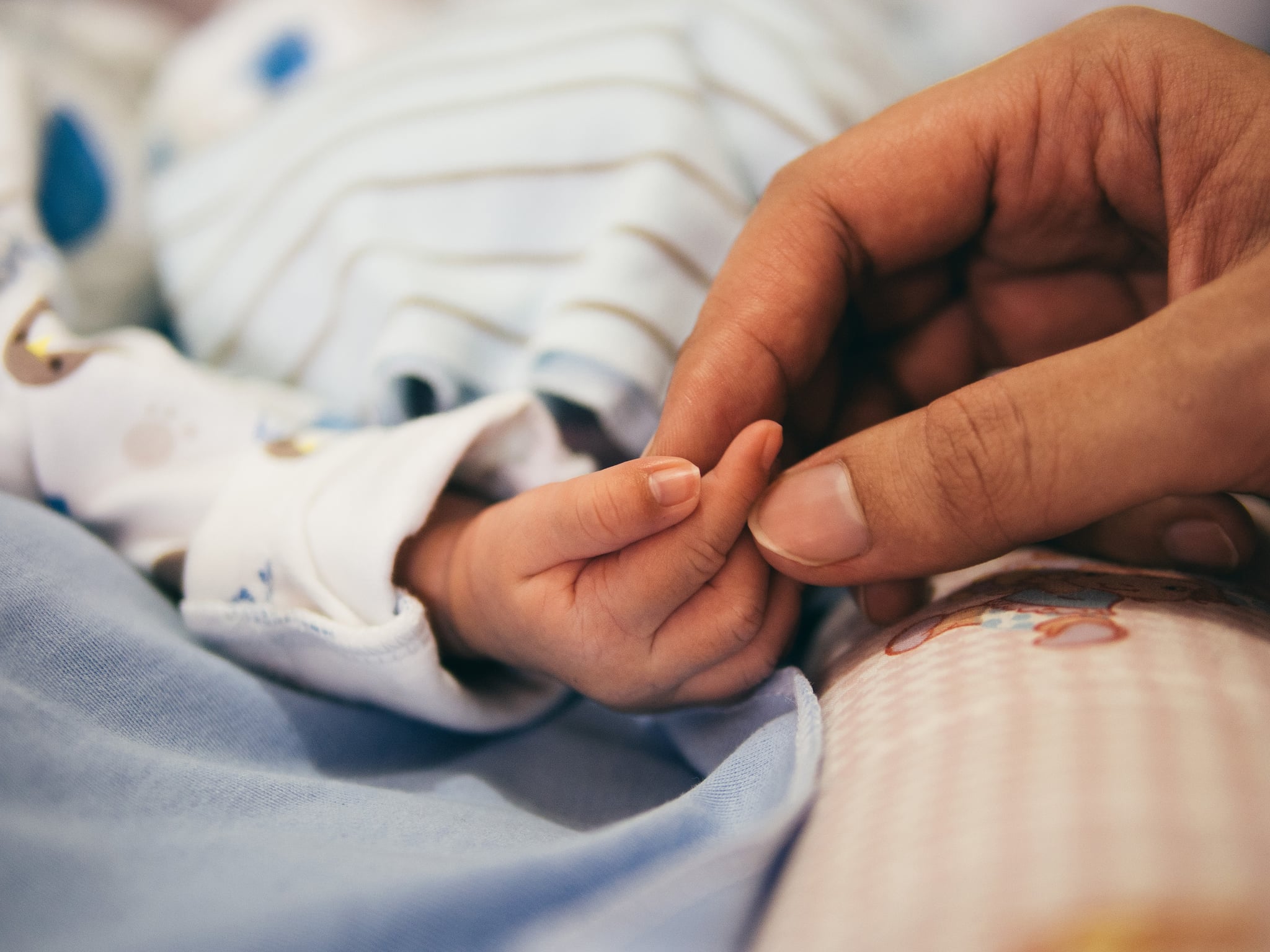 It's been over a year since I stopped producing breast milk, and I know this not because it holds any specific memory between my daughter and me, but because I bought myself a pair of celebratory Gucci boots when I finally decided it was time to stop exclusively breastpumping and pack up my Spectra.
I'd gone way longer than I thought was possible, than I told myself I had to — and than data points said I had to in order to set my child up for immunological success. And while one pair of Gucci boots later the misery of pumping in the car, unclogging screaming ducts, and craning my neck down for 30 minutes six times a day to make sure the milk was flowing while I pumped were just a blip in the memory bank, the mental toll I paid at that time sits with me.
Postpartum panic set in almost immediately and made eating food (a necessity in producing milk and just thriving in general) almost impossible. I survived on high-fat protein shakes, thrice-a-week video therapy, and finally, quite reluctantly, SSRI medication. This was more than a trying time of sleepless nights and failed feedings. I was at my bottom emotionally and rather than feeling like I could ever catch my breath, I had to focus on my daughter and produce breast milk even though it was the most painful f*cking thing ever.
No one twisted my arm. No lactation specialist said breastpumping was life or death. But I believed I had to prioritize my newborn's health over my own. What I needed — what I truly needed — was quiet. For everyone to get out of my house. For the nurses to stop calling. For lactation specialists to stop giving me advice and sending me videos on how to self-express. For people to stop looking at me every time I was spotted meandering around the house in a bathrobe. I needed time to repair my body and my mental health, and to then return to my new baby feeling stable. But that's not a conversation anyone has.
"Less than half of babies are still exclusively breastfed at three months postpartum."
I know I was lucky to have produced milk at all — I'm aware of how hard it is for women — but a data point from The American Academy of Pediatrics that was published in Huffington Post knocked me on my ass. While it's recommend women breastfeed exclusively for the first six months of a baby's life, it's not happening for a majority of women! "In the United States, less than half of babies are still exclusively breastfed at three months postpartum. By six months, it's down to just 25 [percent], which means the vast majority of American moms actually 'fail' to hit breastfeeding recommendations," the article states.
This is astounding. This feels like the type of information that doctors and lactations specialists need to be overemphasizing with their patients and clients. While I felt alone in my journey, the numbers are saying I wasn't. We're all struggling to produce, and the struggle is what's normal!
Additionally, according to the article, the medical community is zeroing in on this discrepancy, which is so important. The journal Nursing For Women's Health is advocating for more research into maternal stress as it relates to breastfeeding. Ana Diez-Sampedro, clinical associate professor at the Florida International University Nicole Wertheim College of Nursing & Health Sciences, writes, "We need more research on what happens to a person who wants to breastfeed and who can't. What do they feel? Is this a risk factor for postpartum depression?" She and her research partner argue for a change. "Anyone who works with a new mom should at least be aware of the research on the link between breastfeeding challenges and postpartum depression, and should be prepared not just to refer women to lactation consultants as needed, but to offer them emotional support. Doctors should talk to women about safe formula feeding practices before they give birth, just so they know it is an option ― even if it's one they never use."
So what exactly would that change look like, and how would it have affected my personal experience? I honestly can't even fathom it. If before being discharged from a hospital someone attuned to the breastfeeding and mental health connection checked in with me, and maybe even told me it was OK to just try my best. And it was OK to close my eyes, cry, and supplement. Because neither one of these things are failing.
If less than half of babies are exclusively breastfed at three months postpartum, that's the type of number new moms should carry with them to the hospital and into the nursery. So as they fidget with hungry mouths and nipple shields and emotional blockades, they can remember that the majority aren't doing this exclusively. The majority are, at the very least, supplementing anytime they need to catch their breath.
Image Source: Unsplash / Aditya Romansa